Hudson Town, Colorado. Population 2,356. Plus the 256 scientists and soldiers that lived in the military facility hidden right underneath the town hall. On April 5, 2014, the first one got out. He used to be old man Wilkins who ran the old repair shop, but everyone knew by the way he lumbered about and jerked randomly that something was wrong. That and he'd been dead for almost a year. Military men quickly took him out, though people were starting to question it. Then more dead started coming back. Soon the whole town was rioting. Rumors of the military's facility where being spread throughout, and the people wanted answers. But before they could get any, the town was being overrun with undead. Special forces quarantined the town, leaving the survivors to fend for themselves. Some say that there is a cure located in the military base, but none are sure and few people still have hope of surviving. It's up to the remaining few to locate the exact entrance of the military base, fight their way in, and locate the cure before it's too late.
Some thing to consider when making a character:
What was their job before the outbreak, and how does that help them now?
How did this person react to what happened? How would it change them?
How physically fit is this person? (keep in mind that not EVERYONE in America is nice and fit. There is going to be a couple chubby/out of shape people)
How many people close to your character died? How many changed?
How many loved ones did they have to kill and how did that effect them psychologically?
These are all important points to consider when making a character in a zombie apocalypse. Like a person who's been through war and tragedy, they are effected not only on a physical level, but a psychological level. They may make decisions that would otherwise seem rash. They may also throw away emotional ties in order to survive themselves.
Character Skeleton
Name:
Age:
Height:
Weight:
Physical description/Picture:
Job before outbreak:
Brief personality description:(No unknown)
Weapons:
Other equipment:
Town Map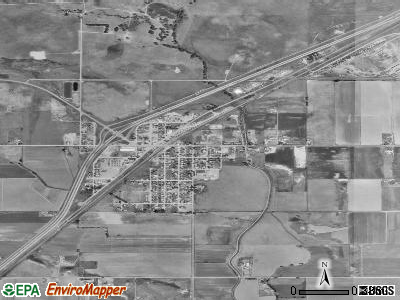 Be realistic. You can't hold a five guns, unlimited food and supplies, and bottomless ammunition in your backpack. You also can't take out a horde of 50 out by yourself if all you have is a knife.
Be creative.
Be considerate of other people's intentions. Meaning don't try to force somebody's character to do something.
Be active. Inactivity for a month without reason will lead to you becoming zombie chow.
No killing others without their say so. (victims keep in mind that this is a zombie apocalypse. Your character has a good chance of dying anyway.)
Zombie killings are the only ones that can happen without your say so, and all zombies are controlled by one person.
If you are bitten or scratched, you will become a zombie. This isn't Walking Dead where an amputation can save your life.
Three strikes and you're out.
7 posts here • Page 1 of 1
7 posts here • Page 1 of 1
Arcs are bundles of posts that you can organize on your own. They're useful for telling a story that might span long periods of time or space.
There are no arcs in this roleplay.
There are no quests in this roleplay.
Here's the current leaderboard.
There are no groups in this roleplay!
Welcome home, Promethean. Here, you can manage your universe.
Arcs are bundles of posts from any location, allowing you to easily capture sub-plots which might be spread out across multiple locations.
You can create Quests with various rewards, encouraging your players to engage with specific plot lines.
Settings are the backdrop for the characters in your universe, giving meaning and context to their existence. By creating a number of well-written locations, you can organize your universe into areas and regions.
Navigation
While not required, locations can be organized onto a map. More information soon!
There are no groups in this roleplay!
By creating Collectibles, you can reward your players with unique items that accentuate their character sheets.
Once an Item has been created, it can be spawned in the IC using /spawn Item Name (case-sensitive, as usual) — this can be followed with /take Item Name to retrieve the item into the current character's inventory.
Give your Universe life by adding a Mob, which are auto-replenishing NPCs your players can interact with. Useful for some quick hack-and-slash fun!
Mobs can be automated spawns, like rats and bats, or full-on NPCs complete with conversation menus. Use them to enhance your player experience!
Current Mobs
No mobs have been created yet.
Locations where Mobs and Items might appear.
You can schedule events for your players to create notifications and schedule times for everyone to plan around.
Add and remove other people from your Universe.
The Forge
Use your INK to craft new artifacts in The Quarantine of Hudson. Once created, Items cannot be changed, but they can be bought and sold in the marketplace.
Notable Items
No items have been created yet!
The Market
Buy, sell, and even craft your own items in this universe.
Market Data

Market conditions are unknown. Use caution when trading.

Quick Buy (Items Most Recently Listed for Sale)
Discussions
Topics

Replies
Views

Last post
Most recent OOC posts in The Quarantine of Hudson
Hey guys! I just wanted to say welcome to my roleplay. This is my first successful one, and I'm looking forward to Rping with everyone who joins. So have fun and if you have any questions and/or suggestions just ask. (:
Here's a dancing potato: