---
---
Henrietta, Virginia has a rich history, the least of which has to do with Algionby Boarding School, a boarding school located within it's valleys which is known for educating the children of oil barons, politicians, and mistresses' living off of hush money. Far more fascinating than the lives of these elite youth are the seemingly mundane residents of the town; the man who runs the grocery market, the woman who owns Sammy's, a popular spot for the youth of the town. For they are the ones who have settled permanently in this town, and who have lived here long enough for the magic of the area to seep into their bones, their genes. Some had supernatural blood in their veins before moving here, but those families who have lived here long enough have received it regardless of prior blood status. This is because Henrietta sits atop one of the most powerful, and one of the few active, ley lines of the world. The ley line breathes energy and power into their daily lives, affecting adults and children alike. While the power is not known to those outside of Henrietta, and may be unknown to some of the newer residents, it radiates something that draws the wealthy and powerful to it- hence the establishment of Algionby Boarding School.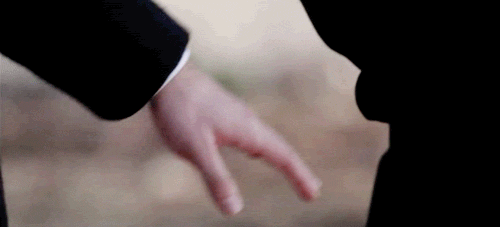 The Town has a sort of hierarchy, based upon how long people have been residents. The older the family, the more powerful the ley line magic pulses through their blood, and therefore the more powerful they are. The oldest family in the town are the Henrys, who founded the town and come from a long line of witches and psychics. They have had positions of power, as mayors, doctors, business owners, in the town for several generations. Most of the family members eventually leave Henrietta, but enough stay that they have become a permanent staple of the town. The family is known to have it's own internal struggles, often the source of branch families leaving Henrietta, but they deal with the struggles themselves, and the police here do not interfere. They are one of the few families with enough money to send their children to Algionby Boarding School, and for this wealth are resented by some of the other residents.


]
As far as anyone outside of Henrietta is concerned, Algionby Boarding School is the only thing in the town worth noticing. It caters to the children of the incredibly wealthy or very famous, and is the bane of the normal residents. The students can easily be identified by the raven emblem on their uniforms, and the expensive cars that no one else can afford. Some were sent here to get them out of their family's hair, some to form connections with other future CEOs and Politicians, and others are Scholarship students who are struggling to remain in- as losing their 4.0 GPA means losing the scholarship. Algionby is structured something like a university, with the students taking one or two 2-3 hour classes a day, and having the rest of the day off to do as they please. This often includes going to parties, hanging out at Sammy's, or interacting with the public school kids. Some of the students who have been here for longer, as it is a K-12 school, have developed weakened abilities due to their closeness to the Ley line for 180 days of the year, plus weekends.


---
---

It's summertime now, but some of the Algionby students have chosen to remain- namely, the most influential among them, along with a few oddballs sprinkled in. Why? For the Raven's Legend, something which recently surfaced, a tale previously known only to the Henry family. According to the legend, the founding members of the town triggered the Ley Line's magic when they awakened it, over a century ago. The Ley Line has remained steadily growing in power ever since then, but it is suspected that the most recent influx of power is not unlike the last burst of life before passing. The people of Henrietta are now the strongest they've ever been, but it will not last. By the end of the summer, the power will disappear once more, unless the heart of it can be found and reawakened once more, something which requires a sacrifice. Even the Henry Family does not recall where the heart of the ley line is anymore, though they had gained its favor the first time they awakened it. Whoever renews it's life will be given the favor of the Ley Line, and with it the legendary power of the original Matron of the Henry family, Mathilde Henry. Not all of the students who remained truly believe in it- some are just in it for kicks, or because they don't want to return home. Others have complete faith in it, and for their personal reasons, want the power of the Ley Line.

They are not the only ones searching for it, of course- there are Henrietta Locals on the hunt as well, ones who have more power than the students do. But the students have an advantage- a dusty old book from the school library, a journal written by Mathilde Henry herself. If the Henry family finds that they have it, they'll do anything to get it back, because they aren't about to lose their place as the heads of the town. The race for the Ley Line is on.

---
---

Name || Age || [Family Source of Wealth or Scholarship for Students, Time Living Here for Residents] || Power [Weaker for Students] || FC



Name || 17 || [Family Source of Wealth or Scholarship] || Psychometry || FC: Elsa Hosk || Reserved



Name || 18 || [Family Source of Wealth or Scholarship] || Language Adaption || FC: Zoey Kravitz



Leah Valston || 17 || Daughter of a Hotel Tycoon || Enhanced Strength || FC: Rooney Mara || Taken



Name || 18 || [Family Source of Wealth or Scholarship] || Social Magnetism || FC: Ton Heukels



Aaron Wells III || 17 || Son of a Congresswoman and a Bank CEO || Truth Inducement || FC: Nathaniel Buzolic ||Taken



Name || 18 || [Family Source of Wealth or Scholarship] || Plant Communication || FC: Aaron Johnson || Reserved




___ Henry || 18 || Daughter of Henry Family || Artistic Creation || FC: Imogen Poots || Reserved



Walt Henry || 20 || Son of Henry Family || Weather Manipulation || FC: Colton Haynes || Reserved



__ Henry || 17 || Son of Henry Family || Emotion Manipulation || FC: Francisco Lachowski || Reserved




Name || [17-25] || [How Long Has Their Family Been Here?] || Invisibility || FC: Chloe Norgaard



Name || [17-25] || [How Long Has Their Family Been Here?] || Paralysis Inducement || FC: Evan Peters || Reserved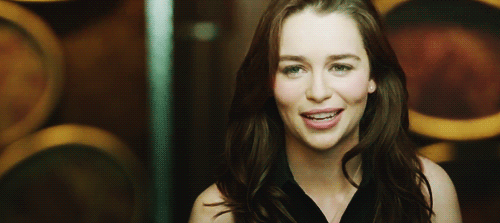 Eirawen Dracyris || 19 || Twin Sister to Below || Ice Manipulation || FC: Emilia Clarke [Brunette] || Taken


Seraphina Dracyris || 19 || Twin Sister to Above || Pyrokinesis || FC: Emilia Clarke [Khaleesi] || Taken



Grey Jacobsen || 21 || 3rd Generation || Telepathy || FC: Sean O'Pry || Taken



Name || [17-25] || [How Long Has Their Family Been Here?] || Audiokinesis || FC: Samuel Larson



Darcy Sommers || 18 || 4th Generation || Persuasion || FC: Sky Ferreira || Taken



More Characters Can Be Added If Need Be [Both Residents and Students] With the Exception of the Henry Family




---
Code: Select all

[center][font=times new roman][img]Character Name Here[/img]
[img]Gif of Character[/img][hr][/hr][hr][/hr][right][img]image of character[/img]
[b]Name[/b]
[b]Nickname[/b]
[b]Gender[/b]
[b]Sexuality[/b]
[b]Age[/b]
[b]Resident or Student?[/b]
[b]Occupation[/b

[b]Appearance[/b]
[u]Hair and Eye Color[/u]
[u]Height[/u]
[u]Piercings/Tattoos/Scars[/u]
[hr][/hr][hr][/hr]
[hr][/hr][hr][/hr][hr][/hr][left][img]Gif of Character[/img]
[img]Gif of Character[/img]
add more as needed[/left]
[b]Likes[/b]
[b]Dislikes[/b]
[b]Fears[/b]
[b]Power & Skills[/b]
[Contain Description of Power's limits and abilities. Keep in mind that the older the family, the more potent the power. Also Include unrelated skills]
[b]Weaknesses[/b]
[hr][/hr][hr][/hr]
[hr][/hr][hr][/hr][hr][/hr][right][img]Image of Character[/img][/right]
[b]Personality[/b]
[b]Family Tree[/b]
[hr][/hr][hr][/hr]
[hr][/hr][hr][/hr][hr][/hr]
[b]Other[/b]
[b]Theme Song[/b] Optional[/font][/center]

1.) No Godmodding, Mary Sues, etc.
2.) Keep Things PG-13; Romance is encouraged, but fade to black if it gets past kissing and such
3.) Please Avoid Arguments in the OOC
4.) FC are negotiable, but please ask first, at least
5.) Reserve in the OOC, please- characters won't be accepted without reservations. That being said, competition is allowed.
6.) It is highly encouraged to reserve one character of each gender, or two males. You cannot reserve two females.


7.) The password is your favorite Face Claim
Taking place in...
0 posts here • Page 1 of 1
0 posts here • Page 1 of 1
Arcs are bundles of posts that you can organize on your own. They're useful for telling a story that might span long periods of time or space.
There are no arcs in this roleplay.
There are no quests in this roleplay.
Here's the current leaderboard.
There are no groups in this roleplay!
Welcome home, Promethean. Here, you can manage your universe.
Arcs are bundles of posts from any location, allowing you to easily capture sub-plots which might be spread out across multiple locations.
You can create Quests with various rewards, encouraging your players to engage with specific plot lines.
Settings are the backdrop for the characters in your universe, giving meaning and context to their existence. By creating a number of well-written locations, you can organize your universe into areas and regions.
Navigation
While not required, locations can be organized onto a map. More information soon!
There are no groups in this roleplay!
By creating Collectibles, you can reward your players with unique items that accentuate their character sheets.
Once an Item has been created, it can be spawned in the IC using /spawn Item Name (case-sensitive, as usual) — this can be followed with /take Item Name to retrieve the item into the current character's inventory.
Give your Universe life by adding a Mob, which are auto-replenishing NPCs your players can interact with. Useful for some quick hack-and-slash fun!
Mobs can be automated spawns, like rats and bats, or full-on NPCs complete with conversation menus. Use them to enhance your player experience!
Current Mobs
No mobs have been created yet.
Locations where Mobs and Items might appear.
You can schedule events for your players to create notifications and schedule times for everyone to plan around.
Add and remove other people from your Universe.
The Forge
Use your INK to craft new artifacts in The Raven Summer. Once created, Items cannot be changed, but they can be bought and sold in the marketplace.
Notable Items
No items have been created yet!
The Market
Buy, sell, and even craft your own items in this universe.
Market Data

Market conditions are unknown. Use caution when trading.

Quick Buy (Items Most Recently Listed for Sale)
None
Discussions
Topics

Replies
Views

Last post
Most recent OOC posts in The Raven Summer
There have been no posts in the OOC topic for this roleplay!