---
---
Name
Grey Jacobsen
Gender
Male
Sexuality
Straight
Age
Twenty-one
Resident or Student?
Resident
Occupation
Unemployed
Appearance
Hair and Eye Color
Dark brown hair and green eyes
Height
6'1"
Piercings/Tattoos/Scars
None
---
---
---
---
---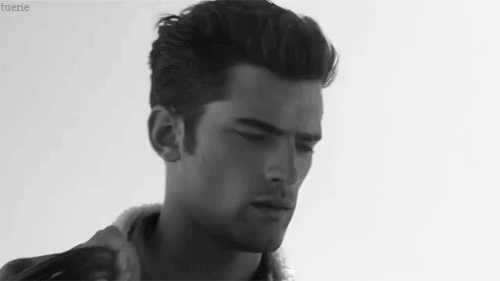 Likes
Chilling with friends •• Swimming •• Dogs •• Working out •• Alternative rock •• Watching people make fools of themselves •• Motorcycles •• Comedies •• Summer •• Hot weather •• Sleeping late
Dislikes
The cold •• Being mocked •• Feeling out of control •• His mother's driving •• Long road trips •• Silence •• Feeling trapped •• His Aunt Lilly
Fears
Abandonment •• Being powerless •• Failing
Power & Skills
Grey has telekinesis, which allows him to both speak mentally to others and hear their thoughts in return. He can also plant mild hallucinations in other's minds, though they're only visual, and he needs to concentrate to do so.
Since he works out a lot, he's in great physical shape and is fairly good at most sports, though he'd never degrade himself (in his mind) by joining a school team. he's also good at fixing cars and motorcycles, a skill learned from his father from a very young age.
Weaknesses
He can't handle failure or feeling powerless, and hates feeling like he's not in control. He also doesn't have a great handle on his temper. He becomes discouraged easily.
---
---
---
---
---
Personality
Solidly middle-class, there is little that is remarkable about Grey's family- save, of course, the powers that they have developed over the past two generations. Even those powers are not that astounding, when compared to those of other residents. Their jobs are unremarkable- his father is a mechanic, and his mother works at one of the larger stores in town. Both are average, decent people, and surely their son would have turned out the same, had he not realized early on in life that his looks were anything but ordinary.
Blessed with a face that catches attention wherever he goes, Grey is vividly aware that he is handsome, and makes good use of his looks. Combined with his natural charisma and devil-may-care attitude, Grey's looks place him at the center of nearly any social gathering, ensuring his popularity and fueling his ego further. Among his peers, Grey may be popular, but he hasn't managed to keep his reputation sterling, nor does he have any desire to. The stigma of having far too many relationships, all of which ended rather quickly, is one that he endures willingly. After all, other males don't necessarily see that as a flaw, and there are plenty of women who don't care. And as his list of, ahem,
conquests
grows, so too does his confidence.
Grey's lived a charmed life- he's never known true failure. It's led to an abundance of overconfidence, cockiness, and a sense of general superiority, though no one's ever called him on it. He's also extremely competitive, and once he sets his mind on it, woe to any who attempts to sway or block him. Grey's temper is not as even as one would hope it to be, and should he lose it, he is not afraid to get physical. He has come home on more than one occasion bearing the marks of a scuffle, though his parents, more lenient, perhaps, than they should be, say nothing. Since he came into his own, he's been allowed to do what he wishes, so long as the cops don't get involved.
Perhaps because of this easy life, he takes even minor setbacks badly, and can't handle failure or a sense that he is not in control. He also hates people making fun of or belittling him, though this doesn't happen often. If you do manage to make him angry, his eyes will narrow and he'll stare you down with a look so cold it could freeze right over.
Family Tree
Father: Grey Jacobsen
Mother: Susan Jacobsen
Maternal Grandparents: Terrance and Grace Thompson
Maternal Aunt: Lilly Thompson
---
---
---
---
---
Theme Song(working on it)