This is the real Wonderland....
Everyone for years has thought Wonderland wasn't real. That it was just fiction and some psychotic author was crazy enough to write about his delusions. The books he wrote, the movies directed, were all based on this beautiful magical place with queens, mad hatters, card armies, caterpillars and other mystical animals of the sorts. Many people thought the books were based on fantasy. But, others disagreed.

Others thought this "Wonderland," was a very real place. That some other realm truly existed. And that the other world was filled with mystical creatures and fantasies you could never get in the "real world." Unfortunately, Wonderland was never beautiful or magical. Wonderland was destroyed for years. Only the ones that believe in the fake Wonderland, will get to see the real Wonderland...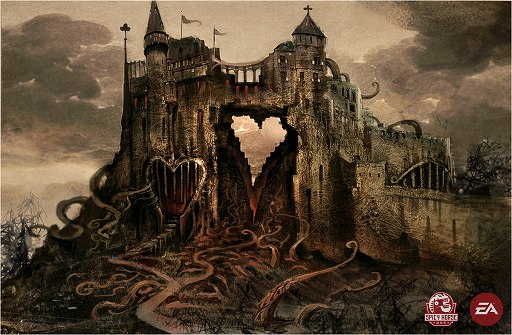 The creatures of Wonderland
The Red-Queen




The Card Army




Tweedle Dee and Tweedle Dum




Cheshire Cat




Caterpillar




White Rabbit




Mad Hatter
Code: Select all

Name: (Full name please)
Years of Age: (16+)
Gender:
Believe in Wonderland?: (Yes or No and explain)
Personality:(Preferably a paragraph)
History: (Preferably a paragraph)
Siblings/Family Members:
Addictions/Hobbies:
Appearances:(I prefer realistic but anime is always accepted)
No fighting anywhere on this role-play please!
No god-modding
I prefer realistic over anime appearances but I'll still accept anime
Profanity is allowed but not in every post please
Please no posts that involve racial or vulgar comments
This role-play is based on a odd and unusual realm. Characters will start off in the real world then eventually find there way into "Wonderland"
Try to keep the boy/girl character count balanced
4 posts here • Page 1 of 1
4 posts here • Page 1 of 1
Arcs are bundles of posts that you can organize on your own. They're useful for telling a story that might span long periods of time or space.
There are no arcs in this roleplay.
There are no quests in this roleplay.
Here's the current leaderboard.
There are no groups in this roleplay!
Welcome home, Promethean. Here, you can manage your universe.
Arcs are bundles of posts from any location, allowing you to easily capture sub-plots which might be spread out across multiple locations.
You can create Quests with various rewards, encouraging your players to engage with specific plot lines.
Settings are the backdrop for the characters in your universe, giving meaning and context to their existence. By creating a number of well-written locations, you can organize your universe into areas and regions.
Navigation
While not required, locations can be organized onto a map. More information soon!
There are no groups in this roleplay!
By creating Collectibles, you can reward your players with unique items that accentuate their character sheets.
Once an Item has been created, it can be spawned in the IC using /spawn Item Name (case-sensitive, as usual) — this can be followed with /take Item Name to retrieve the item into the current character's inventory.
Give your Universe life by adding a Mob, which are auto-replenishing NPCs your players can interact with. Useful for some quick hack-and-slash fun!
Mobs can be automated spawns, like rats and bats, or full-on NPCs complete with conversation menus. Use them to enhance your player experience!
Current Mobs
No mobs have been created yet.
Locations where Mobs and Items might appear.
You can schedule events for your players to create notifications and schedule times for everyone to plan around.
Add and remove other people from your Universe.
The Forge
Use your INK to craft new artifacts in The Real Wonderland. Once created, Items cannot be changed, but they can be bought and sold in the marketplace.
Notable Items
No items have been created yet!
The Market
Buy, sell, and even craft your own items in this universe.
Market Data

Market conditions are unknown. Use caution when trading.

Quick Buy (Items Most Recently Listed for Sale)
"We're all mad here..."
The simple real world.
Discussions
Most recent OOC posts in The Real Wonderland