T-shirt, Black skinny jeans, converse, usually wears green scarf. Raymond attends a Private College where they wear uniforms so sometimes he shows up in his uniform.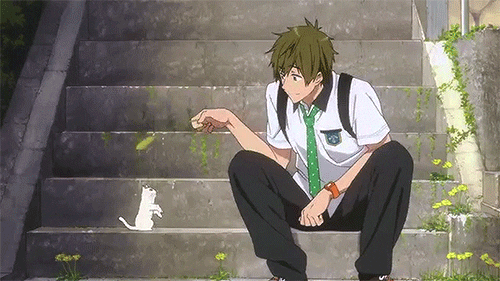 Caring, Loving, Kind, Cat Lover, Sadistic, Deceiving, Cunning
Raymond is a very gentle guy. Ever since he was young he has always had people doting on his charms. Raymond is attractive but not extremely, there's just something about him that makes him so loveable. Raymond grew up in a normal home with one father and one mother. He was an only child but he always had his toys to play with. With Raymond being isolated all the time, a secret black hole in his heart formed. When you first meet him, and even if you've known him for years, you'd never imagine he could have such a terrifying dark side. There's a little switch in his mind and when it turns on, the delicate Raymond that you knew, turns into a wild sadistic kinky beast. Raymond seems unaware of his other side, or is he just a genius and knows all? One of the important things about Raymond is his title at The Reddox Lounge. He has been working there for almost 2 years and ever since he started attending a private college a year ago, He has been labeled by the customers as 'The school boy one'. He doesn't mind and Kenny thinks the more titles the better. He was not only given this title by his young and innocent feel, but also because numerous times he's shown up to work in his school uniform because of how close his classes are with his work time. If Raymond falls in love he will remain decent, and often not make too many advances, but if the lover gets carried away and provokes him, the little devil comes out. Be careful.