Name:
Gwindor Mithrandír
Dragon's Name and Color:
Finarfin. A blue dragon.
Appearance: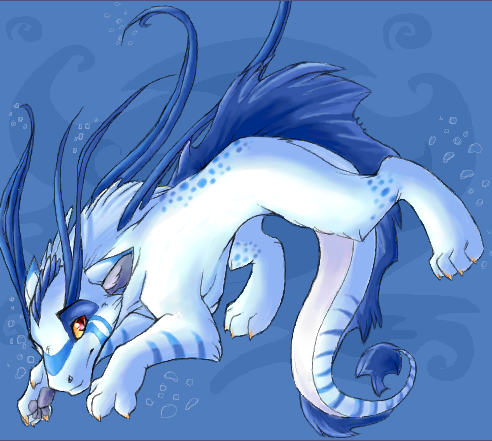 The dragon still needs to develop wings.
Gwindor is an old man in general, quite tall, standing 215 centimetres and has a few scars.
Age:
Around the 340 years old.
Race:
Elf
Strengths/Abilities:
Gwindor is a skilled fighter, he can move quickly and is skilled with a sword, bow and arrow and daggers.
Weakness:
His weakness is that he hasn't trained for long. He also has an old injury. His right leg doesn't function that well and is a painful spot. Also, if something happened to his dragon, he will blame himself for the rest of his life.
Personality:
Gwindor is a silent, mysterious, old, gentle, wise elf. He has left his past for long and tries to forget it, but sometimes he gets confronted with his past by seeing people he met before. He just wants to live in peace, nothing more, nothing less. He is wise, knows a lot, but don't really count on him. He'll only give you advice if he really thinks he can help. He is rather alone and doesn't like to be around a lot f people. He has a strong bond with his dragon and feels close to nature, that's why he doesn't live in the city, but in the forest.
Orientation:
Lives close to the mountains, in the dense forest.
Equipment:
A sword he never uses, arrows and bow and a few daggers.
History:
Gwindor was born in the forest and knows it by heart. He has had a easy life until he was 100 years old. He practiced a lot of fighting with his tribe. One day, he went out hunting but when he came back, the tribe was gone. The tents were burning and there were a few bodies. When he discovered that, he was destroyed, and wanted to find the one who had done that.

After years of searching, and when he was 170 years old, he finally gave in. He didn't know what do so returned to where he once lived. He cleaned the spot and left the bodies buried. He would find a new home.
A few years of roaming brought him to a city he forgot the name of. He stayed there for a few years, creating weapons and telling stories to children about his house. He had seen dragons before but never thought he would live with a dragon.

When he was 210 years old, Gwindor was confronted with his past and his tribe by seeing his old teacher that used to taught him how to fight. He asked what had happened but the teacher shook his head and asked him what he was doing here. Gwindor explained everything and the teacher nodded and showed where he was living with his family. After a few years, the teacher finally explained what had happened with the tribe.
Gwindor took long thinking about that. After he understood clearly he left the city, deciding the city wasn't his home. He went back to the forest but along the way found something strange. It seemed a big egg. He took it home, not knowing it was a dragon, though having that feeling.

The egg hatched when Gwindor was 300 years old and he found out it was a dragon. He formed a close bond with the dragon as it was his only companion, and soon they were always together. The dragon still needs to grow a bit and develop wings.