Ambitious descendants of the capitol favour the exhilarating games, and they have managed to enforce it on a new era.
The games have revived, but after the revolution obviously a few modifications have been made; for instance higher mutt count and other manipulated environment stimuli. Instead of a game of kids fighting each other it is a "purer survival" game. A game that they believe demonstrates fighting for survival and having the skill and will to live on is a means of earning their life. Panem has once again fallen to the Hunger Games that have found new ways to spice up the tradition for a good show. The 25th Quarter Quell of the Hunger Games is no exception. They plan something particularly special on their great creation's milestone of revival to maintain the importance of order, peace, honor and pride.

This year, they announce the 24 tributes selected from the reaping must live together in a sustained, secluded environment prior to the games. Long enough to potentially form a bond, or long enough to develop a true hunger to kill another.
Additionally the public will have the option to get involved at various times and change things within the environment they stay. To tip the scales of odds for better or for worse.



As always, happy Hunger Games, and may the odds be ever in your favor.





RESERVED || Hayden Panettiere ||

#ffa85a
RESERVED || Chloe Graze Moretz ||

#60b8ac
TAKEN || Kim Jaejoong ||

#8B0A50
TAKEN || Emma Watson ||

#CDCF5B
TAKEN || Tyler Posey ||

#444859





TAKEN || Shailene Woodley ||

#2CC6C4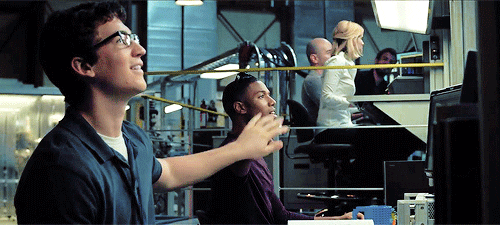 RESERVED || Miles Teller ||

#d48e08
TAKEN|| Zac Efron |||

#02629b
TAKEN || Hailee Steinfeild ||

#990066
RESERVED || Boyd Holbrook ||

#470000
RESERVED || Willa Holland ||

#51795A
RESERVED || Lea Michele ||

#002699





[b]RESERVED || Kyle Gallner ||

#35465c





RESERVED || Scott Eastwood ||

#828282
RESERVED || Paul Wesley ||

#827B00
*May reserve up to two characters to start. Include fc and hex. Current fcs are placeholders.
*Reservations last 3 days. If nothing is submitted in that time, the position is re-opening. Having said that, I reserve the right to refuse submissions. This could be due to overpowered, or poor depth, characters.
*Swearing, blood and violence are expected and allowed. In fact encouraged in right doses.
*Romance/Relationships? Also welcomed.
*Input and Ideas for the RP are highly encouraged! I'd like this to be an active rp with a good pace on it. Pitch 'em my way. Get yourself and everyone else excited!
*Try apply yourselves. Be dedicated and be active among the rp.
*Include strengths/talents/skills and weaknesses/flaws in CS.
Taking place in...
5 posts here • Page 1 of 1
5 posts here • Page 1 of 1
Arcs are bundles of posts that you can organize on your own. They're useful for telling a story that might span long periods of time or space.
There are no arcs in this roleplay.
There are no quests in this roleplay.
Here's the current leaderboard.
There are no groups in this roleplay!
Welcome home, Promethean. Here, you can manage your universe.
Arcs are bundles of posts from any location, allowing you to easily capture sub-plots which might be spread out across multiple locations.
You can create Quests with various rewards, encouraging your players to engage with specific plot lines.
Settings are the backdrop for the characters in your universe, giving meaning and context to their existence. By creating a number of well-written locations, you can organize your universe into areas and regions.
Navigation
While not required, locations can be organized onto a map. More information soon!
There are no groups in this roleplay!
By creating Collectibles, you can reward your players with unique items that accentuate their character sheets.
Once an Item has been created, it can be spawned in the IC using /spawn Item Name (case-sensitive, as usual) — this can be followed with /take Item Name to retrieve the item into the current character's inventory.
Give your Universe life by adding a Mob, which are auto-replenishing NPCs your players can interact with. Useful for some quick hack-and-slash fun!
Mobs can be automated spawns, like rats and bats, or full-on NPCs complete with conversation menus. Use them to enhance your player experience!
Current Mobs
No mobs have been created yet.
Locations where Mobs and Items might appear.
You can schedule events for your players to create notifications and schedule times for everyone to plan around.
Add and remove other people from your Universe.
The Forge
Use your INK to craft new artifacts in The Revived Quarter. Once created, Items cannot be changed, but they can be bought and sold in the marketplace.
Notable Items
No items have been created yet!
The Market
Buy, sell, and even craft your own items in this universe.
Market Data

Market conditions are unknown. Use caution when trading.

Quick Buy (Items Most Recently Listed for Sale)
None
Discussions
Most recent OOC posts in The Revived Quarter