---
---
N a m e
Marissa Lynn Renker
N i c k n a m e
Lynn
|| For whatever reason, most people call her by her middle name.
A g e
17
G e n d e r
Female
S e x u a l i t y
Heterosexual
D i s t r i c t
6
▃▃▃▃▃▃▃▃▃▃▃▃▃▃▃▃▃▃▃▃▃▃▃▃▃▃▃▃▃▃▃▃▃▃▃▃▃▃▃▃▃▃▃▃▃▃▃▃▃▃▃▃▃▃▃▃▃▃▃▃▃▃▃▃▃▃▃▃▃▃▃
▃▃▃▃▃▃▃▃▃▃▃▃▃▃▃▃▃▃▃▃▃▃▃▃▃▃▃▃▃▃▃▃▃▃▃▃▃▃▃▃▃▃▃▃▃▃▃▃▃▃▃▃▃▃▃▃▃▃▃▃▃▃▃▃▃▃▃▃▃▃▃
H e i g h t
5'4"
W e i g h t
130 lbs
H a i r
Marissa's hair is wavy, kind of the best of both worlds in her opinion. It's slightly curly but still straight at the same time. It's grown to her mid back and she plans on continuing to grow it longer. She's a brunette which she hates, her mother is blonde as is her sister, not by nature of course, and she's always found their hair more beautiful than hers, but she got stuck with her dads brunette.
E y e s
Her eyes
she got from her mother, hazel but more green than anything else. It is a rare combination, brown hair and hazel-green eyes but she loves it. There are times when the brown and gold in her eyes completely disappear but they always come back.
A p p e a r a n c e
Marissa can be looked at as pretty and if you tell her she isn't she'll probably punch you. No girl doesn't like to be called pretty. She has an athletic type body, more than most girls in her district. She doesn't know where it came from. She's pretty average in height and weight. She dresses like any other mechanic in district 6 but when she has a chance to wear something girly she will jump at it. Even though she has long beautiful hair she normally keeps in in a messy braid to keep it out of the way of her work.
▃▃▃▃▃▃▃▃▃▃▃▃▃▃▃▃▃▃▃▃▃▃▃▃▃▃▃▃▃▃▃▃▃▃▃▃▃▃▃▃▃▃▃▃▃▃▃▃▃▃▃▃▃▃▃▃▃▃▃▃▃▃▃▃▃▃▃▃▃▃▃
▃▃▃▃▃▃▃▃▃▃▃▃▃▃▃▃▃▃▃▃▃▃▃▃▃▃▃▃▃▃▃▃▃▃▃▃▃▃▃▃▃▃▃▃▃▃▃▃▃▃▃▃▃▃▃▃▃▃▃▃▃▃▃▃▃▃▃▃▃▃▃
P e r s o n a l i t y
Quirky
||
Intelligent
||
Friendly
||
Trustworthy
Marissa is quirky in a good way. She isn't annoying but she does some weird things that can be considered cute. She doesn't mind the label only if she is actually trying to be serious but no one takes her that way, then it becomes a problem. She is very knowledgeable in the world of mechanics and machines but she's also knowledgeable in lots of other things that most wouldn't expect her to know. She likes to surprise people with what she knows especially when they act like they know more than her and she proves them wrong. Even in a world like hers she can't help but be friendly to people. It is very rare for her to hate someone or ignore them completely like they aren't there and she often finds it hard for her to do even if she's angry at them or just generally hates the person.
S t r e n g t h s
+ Mechanics ||
She's been learning about it since she was a young girl. By now it comes naturally.
+ Physical strength ||
She's much stronger than most girls her age and older.
+ Quick witted ||
She always had a comeback at the tip of her tongue but she is also quick to come with a solution to problems.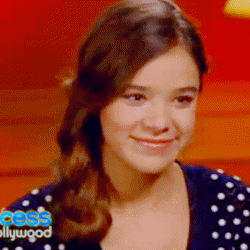 W e a k n e s s e s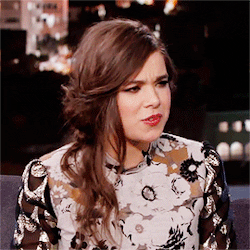 - Friendliness ||
Though she makes friends easily she sometimes makes the wrong friends.
- Weapons ||
She has no knowledge of weapons.
- Swimming
She was never the best swimmer and never found it useful to be honest.
- Family
Especially her twin sister. They are so deeply connected it's scary.
L i k e s
+Mechanics ||
Duh.
+ Banter ||
Friendly banter never hurt anyone, plus anyone she did this with has known her too long for her to take anything seriously.
+ Animals ||
Who doesn't, honestly. She finds it hard to believe that anyone can hate animals.
+ Being surrounded by friends ||
Her friends are from all ages and it's because of them that she's as smart as she is.
D i s l i k e s
- Lies ||
It's a betrayal to her.
- Bugs ||
They are everywhere and there's no escape of their annoyance.
- Arrogant jerks ||
You know those people who act like they are better than they are.
- the Capitol ||
For obvious reasons.
F e a r s
Losing Family ||
Her family is the one thing she'd sacrifice everything for.
Electric shock ||
As a mechanic it's a constant thing to worry about but she worries a little too much.
Heights ||
The fear of falling to her death is too much to think about.
▃▃▃▃▃▃▃▃▃▃▃▃▃▃▃▃▃▃▃▃▃▃▃▃▃▃▃▃▃▃▃▃▃▃▃▃▃▃▃▃▃▃▃▃▃▃▃▃▃▃▃▃▃▃▃▃▃▃▃▃▃▃▃▃▃▃▃▃▃▃▃
▃▃▃▃▃▃▃▃▃▃▃▃▃▃▃▃▃▃▃▃▃▃▃▃▃▃▃▃▃▃▃▃▃▃▃▃▃▃▃▃▃▃▃▃▃▃▃▃▃▃▃▃▃▃▃▃▃▃▃▃▃▃▃▃▃▃▃▃▃▃▃
Marissa was born to two happy parents, Mr. & Mrs. Renker, followed shortly after by her twin sister Evelyn. Most twins are born minutes apart but it didn't take even a second for Marissa's mother to have another contraction after Marissa was born. The couple were happy but it was short lived when later that night they realized the possibility of their princesses being in the dreaded games.
Their life was as normal as it could get in district 6, they were part of the lower class of the district but they didn't seem bothered by it. For the first 7 years of Marissa's life she hand Evelyn were inseparable. They played childish games and tricks on everyone. Being identical was always fun, no one knew which was which until they began to dress differently but even then all they had to do was change into each other's clothes. Once they turned 7 they were put to work, Marissa chose to work with her father as a mechanic and her sister worked with her mother as a baggage handler. Marissa soon gained more and more interest in mechanics but her father refused to allow her to touch anything other than to hand him tools until she was at least 10.
So she waited and learned until finally she was allowed to get her hands dirty. From then on she helped her father and came home just as dirty as he did. She loved every second of her work day and she often brought her work home. Even then she and Evelyn were hard to separate. Evelyn would sit and watch Marissa build or fix something, often helping by handing her tools.
Then the reaping came, it wasn't their first reaping but it was always a stressful time for everyone in the districts. This time everything changed for Marissa and her family.