Name
:Lucie Mauvais
Age
:18
Race
: human
Affiliation:
loyalist
Appearance:
: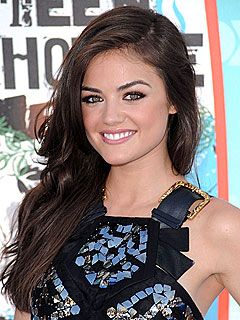 She has long dark wavy hair that reaches to about her chest and lighter brown highlights that frame her face. Her face is always full of makeup and if she cannot steal the product itself ,she makes it using natural clays, dyes and other herbs that can be found in the woods.Her eyes are green-brown and nicely compliment her fair skin.
Personality:
Lucie enjoys taking advantage of others and really has little room in her heart to worry about anyone other than herself. She likes to portray herself in ways that are favorable to the person she is talking to and often makes up exaggerated lies.Her one weakness is royalty, she longs to become one of them and wear all the beautiful dresses and have everyone fawn over her. She has a quick temper which often gets her in trouble.
Weapons:
none
Abilities:
Good Looks
Lucie is very pretty and often uses her beauty to trick men and convince them to side with her, or perform different favors. It also helps her to transform from the drab peasant she really is to the beautiful noble she pretends to be.
Good at lying
She is a very good liar and get can people to believe almost anything however, sometimes she goes overboard with her lies and tells stories that are too exaggerated to be plausible. This gets her in trouble when people stop believing her and start to see the flaws in the stories she tells.
Stealth
She's very sneaky which comes in handy when she steals things. She's also able to pick locks but she has horrible balance so she avoids locations that are high up when choosing a hiding spot.
Bio:
She was born to a poor family but stole and did what she could in order to make herself look like the rich. There are some faults in her cover, she makes most of the clothes herself or alters ones that she manages to steal. Her one true wish is to become royalty and she will do whatever it takes to get a spot in that castle. Of course she thinks that it's silly that people hate the nobility, they are the very people that make the kingdom so great. To try and take them down is equal to shooting yourself in the foot! She is running out of money and believes that people are starting to realize where their missing items are going so she's going to need to find a real job soon, hopefully something as closely tied to the people in the castle as she can get.