Midevial Europe, 1192
A master alchemist has sent out a message for males nearing the age of adulthood (10-14) to help him with his work. He promises fame and immortality for the takers and riches for the families, with the only requirement being that these four remain in servitude to him until his death. Four young men answer his call. Some do it for the sake of their families and the money they'd be able to provide. Others it's the fame that appeals to them. To some still the idea of immortality is too tempting to resist. Whatever the reason, the four say goodbye to their families and are sent to the man's castle.
That is where all of their Hell began.
They were each paired with an animal - the bat, leviathan, snake and wolf- and morphed with it, giving them amazing powers beyond their imagination as well as specific enhancements, and lasts the ability to transform into a beast related to their creature.
The bat was made into a blood thirsty demon with wings, granting him flight, night vision and the ability to use supersonic to his advantage.
The snake a gigantic serpent easily the length of three school buses with poisonous saliva and scales human blades can't so much as scratch.
The leviathan, easily the size of a ship, able to breath underwater and live on land for periods of time with hundreds of jagged dagger-like teeth, claws and scales.
The wolf became a massive beast with razor sharp claws/fangs, powerful enough to pull up trees with it's jaws, and an unrivaled ability to hunt down any prey.
(THE PICTURES ABOVE ARE FOR REFERENCE TO THEIR FINAL FORMS AND CAN BE CHANGED IF A MORE SUITABLE ONE IS APPROVED BY ME)
These four men, now part monsters, were bound to the alchemist for ages it seemed. He helped them learn to shift into their forms and use their powers. They in turn served as his body guards, caretakers, and went on various retrieval missions for him. This went on for nearly 10 years and over that time the young men became very close and declared themselves to be Blood Brothers. However, eventually, the alchemist's health began to wain and he knew his death was fast approaching. It was on his death bed that he executed the final step in his plan:
As the four men were gathered around him, each eager to return to their families and the lives they knew before the alchemist with their new found powers, he began to speak to them. He offered them each a ring in the likeness of the creatures they could now become and asked they all put them on as a memento, saying that these would "bind them to their masters through loyalty". Thinking that he was referring to the animals as their "masters" and that this would allow them to keep their powers, they agreed and put them on.
However, the moment they did the four men's souls were trapped in the rings and they vanished, the rings clattering to the floor.
The alchemist then gathered the four rings and sealed them in a box with a puzzle without a solution, along with a note that read:
"Inside this box are Four Rings; The Wolf, The Bat, The Fish and the Snake. Each Ring is each possessed by a spirit of great power, in the likeness of their Ring, who will protect and serve their Masters' either until death or for as long as their Master wears their Ring. Beware ever removing the Ring, for the beast will otherwise have no allegiance to you. And, whatever you do, do not allow these to fall into the wrong hands - else you will be at fault for the destruction of the world."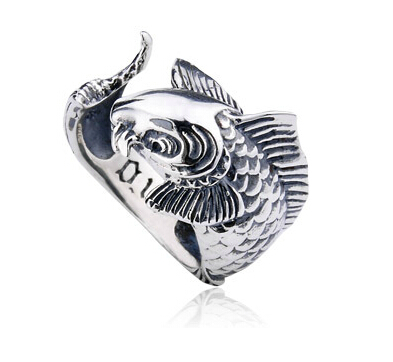 Centuries have gone by and the box has passed through many hands, all of which have been unsuccessful in attempting to open it and with every failure to open it the legacy of the box faded until it seemed to have been forgotten entirely. Eventually, nearly 800 years later, it passed through a pawnshop and was sold to an older couple, was placed in the attic and then left there when the old couple sold their house to a group of four college girls.
These four girls have been best friends since Jr High. All four of them were kind of the "social outcasts" who never fit in with the popular crowd (it's not like they could help it that they liked anime, Disney movies and reading books! Oh well...) they found each other an became very close - even though here was an age difference between them. They've were accepted into the same college and, after a year of dorming together, they finally saved enough money to buy themselves a house to live in. It's currently summertime and they were cleaning out the house when one of them found a cool-looking box sealed shut by a puzzle. It took almost a week of working on it but they finally cracked the code and discovered that inside the box were four animal-themed rings. Naturally they each picked their favorite and, after laughing at the rather ominous note, put them on before going back to cleaning and unpacking.
Then, in the dead of night at about the same time the rings had been sealed centuries before, the seal was broken and the spirits inside the rings were released - appearing in their human forms by the bedside of their new masters (or, I guess I should say, mistresses).
AVAILABLE ROLES


Ring Boys
Bat - OPEN
Wolf - RESERVED by ☭ǝlqɐʞɹop∀☭
Fish - Finn Vann played by SlightlyInsane
Snake - Gil Colquhoun played by YuumanN

Ring Bearers
Bat - RESERVED by WhenWorldsFall
Wolf - Orial Eldr played by ℘⎈℘℘ℯȶ
Fish - Melia Clarissa played by CrimsonFox
Snake - Nadine M. Vallentin played by Feyblue
SUMMARY
Ages ago an alchemist experimented on four men, granting them each the ability to transform into giant beasts (a wolf, a snake, a sea monster, and a bat) and powers that coincide with with respective animals, before sealing them into four separate rings and locking those rings into a box with an unsolvable puzzle. Centuries have passed and this box has come into the hands of four best-friends who're on summer break from college and living in the same house. One of them managed to crack the code and they each put on the rings, ignoring the ominous note the box came with. That night, around 3AM (the same time the four men were sealed into the rings) they are released from their ring prisons and find themselves each bound to a new master (or, mistress, I guess).
RULES
Reserve a spot in OOC - we'll need each person to have a partner in order to play this properly (you can't have a ring bearer without a spirit or a spirit without a ring bearer!)
We will have an ongoing plot at all times. The general concept it that a group of cultists are bent on taking the four rings in order to further their plans of world domination. Individual ideas and plot lines on a smaller scale are more than welcome but must be admitted to OOC chat, to ensure everyone is in on the plan.
Humans DO NOT have any special powers. Powers of the Ring Boys will be approved by me before the character is accepted. Hopefully this will help avoid any God-moding.
Speaking of, you are only in control of YOUR character. The Ring Boys are bond to serve and protect the Ring Bearers but are not strictly controlled by them. (If you're confused, I'll be happy to answer questions)
Profanity/gore/etc are allowed, but if there is going to be a descriptive sex scene between two characters please take it to PMs for the sake of decency.
Posts must be a few sentences long and have decent spelling/grammar. I can work with:
"hello my name is Eva, its nice to meet you." but NOT with "helo my nam iz Evva itz nice 2 met u"
Please don't put us through that.
In general, respect others, write well and don't be over-powered. If a rule is broken or being pushed you'll receive a friendly reminder, however if there is a reoccurring pattern here more serious action will be taken (and no one wants that kind of drama).
The character sheet format it below - please fill out the appropriate form! Thanks!
RING BOYS
[color=Put Hex Code here]Name~[/color]
[color=Put Hex Code here]Role~[/color]
[color=Put Hex Code here]Human Form~(anime pic please)[/color]
[color=Put Hex Code here]Monster Form~(see example pictures - if you desire another please send me a link for approval)[/color]
[color=Put Hex Code here]Stages (either pictures or a description of each)[/color]
1~Stage 1 (Human Form)
2~Stage 2 (some slight physical features change such as scales or webbing)
3~Stage 3 (an even cross between human and monster form)
4~Stage 4 (nearly monster with only minor human appearance)
5~ Stage 5 (Full on Monster)
[color=Put Hex Code here]Skills/Powers~[/color]
(include which powers can be used at certain stages of transformation)
[color=Put Hex Code here]Personality~(three sentences min)[/color]
[color=Put Hex Code here]Likes/Dislikes~[/color]
(at least 3 for each)
[color=Put Hex Code here]Bio~(a paragraph and a half at least)[/color]
[color=Put Hex Code here]Other~[/color]
[color=Put Hex Code here]Theme Song~[url=Put Url Here]TITLE BY EXAMPLE[/url][/color]
HUMANS
[color=Put Hex Code here]Name~[/color]
[color=Put Hex Code here]Appearance~(Anime pic please)[/color]
[color=Put Hex Code here]Personality~(three sentences min)[/color]
[color=Put Hex Code here]Likes/Dislikes~[/color]
(at least 3 for each)
[color=Put Hex Code here]Bio~(a paragraph and a half at least)[/color]
[color=Put Hex Code here]Other~[/color]
[color=Put Hex Code here]Theme Song~[/color]
Taking place in...
0 posts here • Page 1 of 1
0 posts here • Page 1 of 1
Arcs are bundles of posts that you can organize on your own. They're useful for telling a story that might span long periods of time or space.
There are no arcs in this roleplay.
There are no quests in this roleplay.
Here's the current leaderboard.
There are no groups in this roleplay!
Welcome home, Promethean. Here, you can manage your universe.
Arcs are bundles of posts from any location, allowing you to easily capture sub-plots which might be spread out across multiple locations.
You can create Quests with various rewards, encouraging your players to engage with specific plot lines.
Settings are the backdrop for the characters in your universe, giving meaning and context to their existence. By creating a number of well-written locations, you can organize your universe into areas and regions.
Navigation
While not required, locations can be organized onto a map. More information soon!
There are no groups in this roleplay!
By creating Collectibles, you can reward your players with unique items that accentuate their character sheets.
Once an Item has been created, it can be spawned in the IC using /spawn Item Name (case-sensitive, as usual) — this can be followed with /take Item Name to retrieve the item into the current character's inventory.
Give your Universe life by adding a Mob, which are auto-replenishing NPCs your players can interact with. Useful for some quick hack-and-slash fun!
Mobs can be automated spawns, like rats and bats, or full-on NPCs complete with conversation menus. Use them to enhance your player experience!
Current Mobs
No mobs have been created yet.
Locations where Mobs and Items might appear.
You can schedule events for your players to create notifications and schedule times for everyone to plan around.
Add and remove other people from your Universe.
The Forge
Use your INK to craft new artifacts in The Rings. Once created, Items cannot be changed, but they can be bought and sold in the marketplace.
Notable Items
No items have been created yet!
The Market
Buy, sell, and even craft your own items in this universe.
Market Data

Market conditions are unknown. Use caution when trading.

Quick Buy (Items Most Recently Listed for Sale)
None
Discussions
Most recent OOC posts in The Rings