Themis
"I live for justice, and this my dear brother is not justice."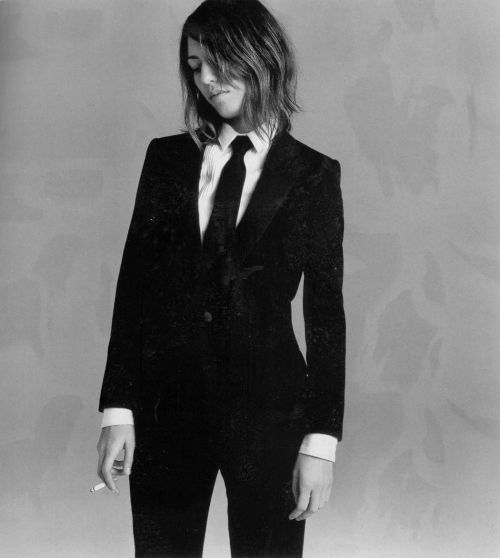 Role:

Themis; Titan of divine order and law.


God/Titan Symbol:

A blindfold; so she may not be influenced or swayed in any manner. A torch; to bring light to the evidence and to find the hidden truth of all things. A sword; to symbolize her mind and the need to remain sharp at all times.Finally, the scales; to weigh the evidence brought before her and to decide the fates of men.


Appearance:

Were you expecting some femme fatale? Sorry to disappoint, but Themis isn't some Victoria Secret model. She's skinny, but that's as far as she'll ever get to being close to society's version of perfection. Her lips are plump, but in a way that makes her look more like she's having an allergic reaction than alluring. Her eyes are the same color as worn army coats; green and weathered, with a small spark that linger deep behind her iris. A beak like nose that a plastic surgeon would love to get their hands on to operate, she is anything but beautiful and that's just how she likes it. Suits are all she seems to fancy these days and the Titaness is rarely seen wearing anything but that.


Persona:

Justice, order, and balance are what Themis stands for and how she lived her life before the War. Having been newly risen, she retains her old ways and manners by respecting all and being the rock her family can depend on. She tells it like it is, with a bold and direct tongue that won't keep itself in check even while giving an opinion to her younger brother. Her need for order comes before anything else, and makes her something of a O.C.D manic. Everything has it's place with her, and if something strays from where it needs to be she'll be sure to fix it as soon as she notices. Her personality differs between interactions with mortals and Immortals. The Gods and Titans should know better, having lived for so long and thus Themis is less forgiving in their indiscretions, but mortals are gullible . No matter their age, she views them as children and only wishes to instruct them in order to make better choices.


Job:

If she did have a job, she'd probably end up working in the judicial system.


Powers:


Foresight: Before Apollo or the Gods were created, Themis had visions of both the past and present. While giving both her gift and favorite Oracle away later in life, she still retains some prophetic powers even in her human form.
Judgement: Themis's judging gaze will bring her foes to their knees. She was also known to decide if mortals should be allowed entry into the Elysium fields or enter to Hades gates and into the fiery depths of hell.


What do you hope to achieve by the end of this war?:

She prays for peace, but prepares for war. The family has lurked too long in the shadows of deceit and trickery and Themis wishes to fix it, without a massacre of her family if it's at all possible.


Theme Song:

"For Whom the Bell tolls"


Relations:

She cares as much for her siblings as she does for her nieces and nephews.


Anything Else?:

She's a horrible driver and leaves most of the chauffeuring to her older brothers.