Hometown || Las Vegas, Nevada
Role || "Princess" to the rebels
Likes
•Sunflowers
•Butterflies
•Poetry
•Pushing her fathers buttons
•Working for the cause
•Swimming in the caves
•Cliff diving
•Adrenaline rushed
Dislikes
•Ignorance
•Her brother being in higher ranks than herself
•Censorship
•Conformity
•Heavy Artillery
•Submission
Barcode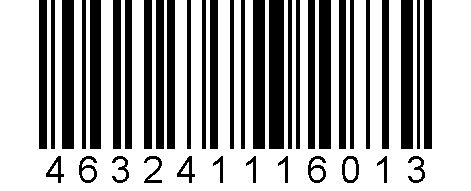 Abilities
Although Luis will never admit it, Andrea has assets that are valuable to the Resistance. Extremely acrobatic and light, Andrea is able to fit into places many men can't. She is great at climbing trees, scaling rock walls and buildings. Although she has an accurate and consistent shot, Andrea's weapon of choice is her
knife
going in for the silent kill. Her expertise is in discretion and stealthiness, and is used in missions such as collecting information from the tents of the generals, in and out before they can even call for help.
Deficiencies
Andrea is perhaps the
only
person who challenges Lou daily. Sometimes she is unable to trust her dad, since he has lied to protect her in the past. Some of her fathers associated may see her as disrespectful, but truly she's just a younger, more feminine version of Lou. At times she tends to be blinded by her issues with her father and may let it obstruct her input.
While participating in missions, Andrea sometimes is appointed as leader, but because of previous missions where she hadn't stayed keen to details people had died or been captured. She knows she is human and therefore prone to mistakes, but naturally she tends to beat herself up about it.
Personality
Because of her childlike tendencies, Andie's father often accuses her of being immature or "not ready" to join the Mercenaries. However there are two sides to the girl, as there is to anybody. With her father Andie can be stubborn and pig headed, occasionally hot headed. He tends to stir the child within her. If he didn't treat her like a child though, perhaps she'd stop acting like it.
To others, Andie tries to be the person her father taught her to be. She treats others with compassion and respect, kind to every one of her fathers people. Because of her fathers position, Andie has been nicknamed the Princess of the people. It isn't one she particularly favors, but it seemed to have catch on well enough that even when captured, Big Brother had chuckled and cracked a joke of how it was about time they get themselves a royal catch.
Andie is far from a princess, she is considered as "rough around the edges", most of her life spent competing with her twin brother, Andrew. She has a loud and dirty mouth, the type of person who most people love to hate. A very bold and strong personality, she's the type someone either loves or cannot stand - no gray area.
She finds beauty in the small things in life, and tries to remain uplifted and keep Hope. The people she keeps around she cares for dearly, Andie tends to care too much too quickly. She tends to dive in head first into situations, and more often than not Andrew ends up saving her ass. The bond with her twin is closest than her bond with anyone else; except her father which of course is a different kind of bond. She has been trained and taught for years to fight for The People, and until the day she takes her last breath Andrea will never submit.
History
Born to Anaiz and
Luis Hanover
, just minutes after her twin, Andrew Hanover was born.
......
WIP