Name: Sonic, Shadow, Green, Silver, Zero
Race: Human
Gender: Sonic-Female Shadow-Male Green-Female Silver-Female Zero-Male
Physical Description: (A picture is fine, but tell us what you look like! Are you a tall, statuesque nomad, skin tanned from the desert sun? Or are you a frail old woman, who trembles with every movement?)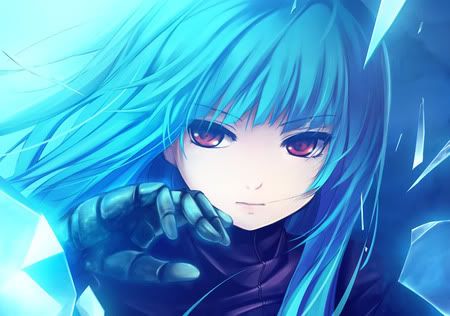 Sonic, standing at 5'3 Sonic is a 12 year old girl, weighing about 98 pounds; she has shoulder length spiky blue hair and crystal blue eyes, her(and all the others) skin color is light white -No bust-.
Shadow stands at 5'9 he's a 18 year old boy, his weight is 147 pounds, with black spiky hair and red highlights and red eyes and has noticeable muscles.
Silver stands at 5'9 she's a 19 year old girl, her weight is 118 pounds, she was silky long white hair with grey eyes and wears glasses -small bust-.
Green being the eldest of the group, she stands at 6'0 she's 21 years old, weighing at 134 with noticeable muscles, she has shoulder length green hair, and dark green eyes ~Large bust~.
Zero, his exact age,height, and weight are unknown though usually takes the form of Sonic with black hair and black eyes.
Homeland: Jikon the north area of Amaluar
Class: Storm Rider