---
---

---
---
---
---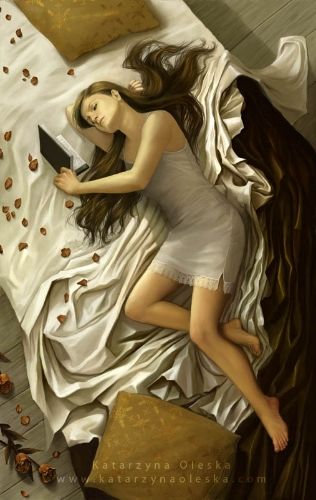 Name:
Wren Sidonie Ladislas
Race:
Half Elf
Gender:
Female
Age:
Twenty
Wren is a princess and there is a certain way that a princess should appear to the people around her and especially to the subjects of the kingdom. A thin elegant frame, creamy unblemished skin, and she does not lack these traits, but it's things that are unseen. Things hidden by gloves, and elegant dresses. Like the various nicks and cuts on her fingers and hands from gathering healing herbs and roots. Dirty nails, and calloused hands that would typically be seen of a farmer or someone who tends to plants all day. Hair, wind swept and messily pulled out of the way with twigs and leaves caught in its tresses, Wren is constantly scolded by her nurse maid for her 'humble' appearance. This however is something that she doesn't really worry about unless it is needed for her to keep appearances in the court of her brother the king. If she isn't she feels her duty as a healer is more important than looking regal.

Much shorter than her brother's Wren, petite frame can often give her the appearance of someone much younger than a twenty year old woman. This also is something inherited from the elven blood in her veins, a youthful glow, much like her mother's who was surprisingly in her later years when she married the former king and soon gave birth to Wren. However just because she is half elf doesn't make her immortal, everyone dies eventually.
Things that are commonly used by Wren are not what you'd typically expect from a princess. Granted, musical instruments, needlework, all common things held in esteem and expected of a princess are not lacking in Wren's case. She has been trained to do many of those things, (She hates needlework and is terrible at it) as is expected of her but she was also trained how to be a healer by her mother from an early age and it's those types of things that she prefers. This being said, Wren is typically seen with things like a mortar and pestle, a belt with pouches for various herbs and medicines, bandages, and many things associated with being a healer. You'll find her taking woven baskets out to her garden or even as far as seeing her head towards the Dragon Saber Woods, but that's her little secret for now.
Wren is a very compassionate person and often shows affection to even lowest in the kingdom. It does not bother her to be at a peasant hut one moment and a grand feast in the royal hall the next. In fact she prefers the simpler things and often finds balls, and banquets frivolous, feeling that the excess that is put into such things are better spent on the subjects of the kingdom. She is loving and cares deeply for her family, her older brother's are of the handful of people in her life that can actually get her to sit down and 'act like a princess' when it is expected of her. Wren is very free spirited and often seems out of touch with royal life, having more of a connection with the natural world than that of a princess. However she has a sense of duty to the kingdom and her family so she realizes that one day she might no longer be able to be as free to do what she likes as she does now.

As of late she has been a bit withdrawn especially since the murder of her parents and then the coronation of her brother Basil, it has all been quite emotionally overwhelming to her. She has a need to find out who sought to take her parents lives, but she also doesn't want to see her peaceful kingdom forced into war. She feels things must be done delicately and be well thought out and calculated before any action is taken. But with the depression she is experiencing she really is at a loss as to what should be done. She spends allot of her time now in her room reading books that were her mothers about herbal remedies and healing practices, her nurse maid has even come to the point of going to her brother the king concerned about the princess's reclusive behavior. What the nurse maid doesn't know is that the princess has been out of her room just away from prying eyes.
---
---
Wren is the daughter of King Barris Daermod Kellan Nydale Ladislas and the elven princess Amaltheah Orlaith. It was an arranged marriage to keep peace between the world of man and the world the elves, after the untimely death of King Barris's first wife. Many in the kingdom were skeptical of the union, even went as far as accusing the elves of using magic to kill the first queen. Despite this the king went forward with the arrangement, feeling that his kingdom needed and queen and his young son's needed a mother.

Soon after the marriage, it was announced that the new queen was with child adding even more suspicion to the union. Queen Amalthea knew that many in the kingdom thought of her as a witch, and she strove to show the people of Serin that she was not what they thought. Reaching out to the people she began to use her abilities and training as a healer to help people through out the kingdom. As time went by the people grew fond of the caring queen and her compassion for those in need, she never thought of herself as above another, worked along side even the lowest of peasant. She loved the people as much as she loved her family, after the birth of her daughter Wren she began to instill these qualities into her daughter and also her sons. Amalthea's love for the people made many a cold heart who thought wrongly of her before turn to that of affection and love. Many grew to love the queen and thought of her dearly.

But as some might say a good thing never lasts forever, and those that sought to destroy everything the queen held dear struck a heavy blow to the kingdom and people of Serin. The assassination of King Barris and his lovely wife was not only hard for the people but also for the royal family, Wren had grown up in the shadow of her brothers, and under the loving hand of her mother and father. Amalthea had trained Wren in the ways of healing as her mother had before her, and that gave them a strong connection that many would never understand. She was devastated, and decided to bury herself in the work her mother had set before, trying to pick up the pieces by showing the love and compassion her mother had, had for the people. She fears what is to come, and hopes that all of this does not send the kingdom to war, but she also wants to see justice for her mother and father. It's all very confusing and emotionally straining, there is also the uncertainty of her own future. All princess's are expected to marry a prince... right?