---
---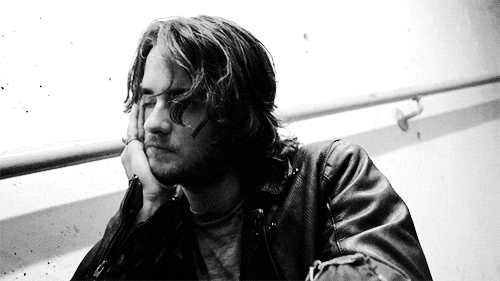 █
█
█
█
█
█
█
█
█
█
█
█
█
█
█
█
█
█
█
█
█
█
█
█
█
█
█
█
█
█
█
█
█
█
█
█
█
█
█
█
╭━━━━━━━━━━━━━╮
"One day I will become the King of the World."
╰━━━━━━━━━━━━━╯
N A M E
Deidrich von Doom

N I C K N A M E S
Derek, Doctor Doom

P H Y S I C A L

0

A G E
24

G E N D E R
Male

S E X U A L I T Y
Heterosexual

S P E C I E S
Human
---
---
---
---
╭━━━━━━━━━━━━━━━━╮
"I don't know, do I look like a monster to you?"
╰━━━━━━━━━━━━━━━━╯
H E I G H T
5'11"

W E I G H T
167 Lbs

H A I R

0

C O L O R
Dark Brown

E Y E

0

C O L O R
Blue

A P P E A R A N C E


A charming smile and an attractive face are the first things one is greeted with when they meet Deidrich von Doom. It's often comes as a surprise to many that the son of Doctor Doom is quite a handsome man with some claiming it must come from his mother. Yet those that truly knew Doom, would understand that Deidrich looks a lot like his father. Many forget he was once an handsome man himself before his disfigurement. While he does come from royalty he prefers to not look the part dressing in whatever is considered fashionable in America. When he came overseas, he intended to look the part of a normal young adult and go to school just like any normal Human being. He is not ashamed of who he is, he just didn't want people's first impression of him to be something of a royal snob. He has a fit, athletic build, nothing so pronounced like a bodybuilder's but it is obvious that he exercises and takes well care of his physical appearance. He also wears a ring on his right middle finger, bearing the royal sigil of Latveria.



M A R K I N G S


Right behind his right shoulder sits a tattoo of the Von Doom family coat of arms. He is very proud of his family heritage and loves to display his ink when he can.
---
---
---
---
█
█
█
█
█
█
█
█
█
█
█
█
█
█
█
█
█
█
█
█
█
█
█
█
█
█
█
█
█
█
█
█
█
█
█
█
█
█
█
█
█
█
█
█
█
█
█
█
█
╭━━━━━━━━━━━━━╮
"In order to win the hearts and minds of others, you must first have these things yourself."
╰━━━━━━━━━━━━━╯
Intelligent ✫ Ambitious ✫ Inspirational ✫ Emphatic
The enduring and surprisingly affable, Deidrich von Doom is much like his father without so many his flaws. While his name does bring, not only, a heavy burden but a terrible stigma of tyranny and villainy. Many stay clear of this handsome young man in fear that Derek is just as violent, oppressive, and destructive as his father. When in fact the opposite is true. Approachable, kind, genuine, and reassuring are some of the qualities the young Man possesses. He seems to carry an aura of infinite likability being both modest and confident at the same time. Almost messianic, Derek is able to inspire feelings of hope and love in the lives of those he touches.

Born in a life of privilege Derek does carry himself with a refined dignity that is common among royalty. Also like many from his background he has a natural affinity for leadership able to earn the trust and loyalty of many around him. He shows great aptitude for science and politics, all held together by a keen intellect and unwavering ambition. Despite the image of success and excellence he projects, Derek does wrestle with thoughts of self-doubt. As much as he loves his father he does worry that he too may end up disgruntled and embittered over a life of failure and ceaseless obsession. After all, humanity isn't very receptive to the thought of world domination, even if they like their proposed leader.
L I K E S
Science-

Like my Father, I have a natural and endearing love for knowledge and Science. Always pushing myself to learn and understand more.


Victor von Doom -

The World may see my Father as nothing more than a despot but no one knows him like I do. He was a great man who only wished help us all...it's that kind of heart and dedication I want to share with everyone.


Magic-

Not many know this, but my Father was an adept practitioner of the Mystic Arts. I'm proud to say I too have a great love for Magic and the Unknown.


Books-

It goes without saying but I am quite studious.


People -

While Society does have an issue with the Von Doom Family, a great leader must always love his people even if the feelings are not mutual.


Stephen Strange -

It's private but just know that I have all the respect and gratitude in the world for the Sorcerer Supreme.


Reed Richards -

I know it may seem odd since he was my Father's greatest rival but there is more to their story than you know. Because of it I am eternally grateful to the man my Father respects most in this world.
D I S L I K E S
Regret -

While my Father is the strongest man I know, it was terrible to see him on his deathbed racked with regret. I never want to regret my own actions.


Monsters -

Not real monsters but monstrous people. I can never respect or care for those that only seek to harm and terrorize others.


Slander-

I've grown more immune to the hurtful words of others but it always disturbs me to hear others bad-mouth my Father.


Ignorance -

I don't much care for ignorance or ignorant people. It breeds apathy among other social ills.


Dishonesty -

I also don't care for those that lie to others. Trust is incredibly important to me.
H O B B I E S
Inventing -

I love to create and challenge my imagination much like Mr. Richards.


Practicing Magic -

I continue my forays into the Mystic Arts as often as I can.


Going Out -

I like being sociable, going to parties or other events is always enjoyable.


Scientific Pursuits -

I love to work on mathematical equations, theorize, and experiment on whatever I feel like doing.


Art -

I sometimes paint and sculpt when I need to relax.
H A B I T S
Single-Minded -

Once I start to work it's hard for me to stop and do something else.


Doubtful -

I often second-guess my own actions sometimes.


HABIT -

QUOTE


HABIT -

QUOTE


HABIT -

QUOTE
F E A R S
Failure -

Like my Father I do fear failure. It's the disappointment I feel in myself and the concern that I can never become any better than I am now.


Tyrant -

It's easy for a person in my position to become something of a monster. I hope I'm never pushed to a point that I no longer care about morals or ethics.


Mephisto -

While his Father was bold in the face of such impossible evil, the Demon Lord had tormented Derek at an young age. This has left an indelible mark on his psyche. Conversely it was because of Mephisto's meddling that pushed Derek to become such a capable sorcerer.


FEARS -

QUOTE
---
---
---
---
P O W E R S




✫ Magic

- Schooled in the Mystic Arts by Victor, Derek has shown to be a more talented and capable sorcerer than even his own father. Using Magic, Derek has access to a wide array of powers such as mystic blasts, force-fields, and portals.


✫ Enhanced Strength

- Wearing an Armor of his own design, the Enchanted Suit grants him the strength to lift weights many times his own.


✫ Flight

- via Magic or Suit.


✫ Enhanced Durability

- His suit is made of high-strength metallic alloy that's been tempered through Magic, granting him incredible durability.


✫ Sensor Systems

- His armored visor contains powerful scanners not only capable of detection but can create comprehensive logistics and tactics for the wearer. As well as multiple vision modes like infrared.


✫ Recycling Systems

- The Suit is self-sufficient able to recycle energy, air, water, and food allowing the wearer to survive long periods of time in intense environments.


✫ Energy Blasts

- The Suit is capable of expelling concussive or electric blasts.


✫ POWER

- DESCRIPTION



A B I L I T I E S




✫ Genius-Level Intellect

- Derek, like his father, is gifted with an incredible intellect. His intelligence serves him well in pursuits of Science, Magic, and Combat.


✫ Martial Artist

- Not very known, but during Victor's travels he was trained in various martial arts and has now passed his knowledge of combat to his son, Derek.


✫ Willpower

- Derek exhibits a level of mental fortitude that mimics the indomitable will of his own father. While his willpower shows it's strength most when under duress, it is not inexhaustable like Victor's.


✫ Peak Human Condition

- Derek is as physically fit as any athlete could be.


✫ Artist

- Derek does show a great talent for painting and music although he isn't as dedicated as he is to academics.



W E A K N E S S E S




✫ Self-Esteem

- While his father's ego was his weakness, the exact opposite seems to be the case for Derek. He is without an Ego but does question his own self-worth and capability when facing the incredible task of completing his father's ambition in life.


✫ Demon Curse

- Angered over Doom besting him, the Demon Lord Mephisto, has placed a terrible curse on the Von Doom bloodline. The only stipulation to remove the curse is for Derek to sell the soul of his own father.


✫ WEAKNESS

- DESCRIPTION


✫ WEAKNESS

- DESCRIPTION


✫ WEAKNESS

- DESCRIPTION
---
---
---
---
Deidrich von Doom, the son of Victor von Doom, whose better known as the villainous Doctor Doom. His birth came as something as a shock to Doctor Doom who, for all everyone knew, never had a wife or even a girlfriend. Forgotten by Doom, a young Victor once had a romantic relationship with a woman during his time in America. Although brief it was passionate, but unfortunately after the accident that left Victor disfigured he abandoned every aspect of his life in America, including her. She would give birth to his son but felt scorned by Victor for having left her alone to care for his child.

It was then the Demon Lord Mephisto appeared to her and gave her a dubious offer. Having been tricked by the Lord of Lies she gave up her own son to Mephisto who kept the child for later use against Doctor Doom. The baby that would be known as Deidrich was kept safe by Mephisto never aging within the Demon Lord's Realm. Yet Mephisto never suspected that Doom himself would come to him seeking to reclaim his child from his clutches. The soul of Victor's mother, Cynthia, came to him one night and told him of his son. Explaining to him that the child lies in the bowels of Hell awaiting for someone to save him. While Doctor Doom could hardly believe it, he understood and left for Hell to challenge Mephisto once more.

While unexpected the Demon Lord was nevertheless pleased to see Doctor Doom stand before him once more. He told Doom that he would release his son only if his father agreed to take his place. Faced with such an impossible decision Doom did the one thing no one expected and agreed. Mephisto's ploy to play on Doom's own sense of self-preservation failed. Having shown such an act of selflessness it barred Mephisto from claiming his soul. Enraged by this Mephisto tried to trap them both within his Realm but Doctor Strange had been watching through the Eye of Agamotto. Opening a portal from the Sanctum Sanctorum, Doom escaped with his son. After his daring rescue, Doctor Doom raised his son molding him into a suitable heir.
---
---
---
---
╭━━━━━━━━━━━━━━━╮
"If you're expecting their to be a throne, I'm afraid I'm going to have to disappoint you."
╰━━━━━━━━━━━━━━━╯
In Deidrich's words...
QUOTE/PARAGRAPH IN CHARACTERS VOICE, DESCRIBING THEIR PENTHOUSE
---
---
H E X C O D E :

#006633

C R E A T O R :

Seveneleven

F A C E C L A I M :

Landon Liboiron