---
---
The world we live in is constantly changing and so are its inhabitants. The year is 2345 and technology has become quite advanced, almost to much some would argue. Though these fears are based around cyborgs and androids, two cultural groups that have become prevalent recently. Cyborgs, humans with technological modifications whether to overcome a disability or to become a weapon, or simply better. In the fbeggining cyborgs were thought of as more than human near gods even, though recently Cyborgs have grown hostile. This hostility has created an umbra of fear and prejudice. Now cyborgs have become refugees in their own country, fearing those on the top of the food chain.
---
---
---
---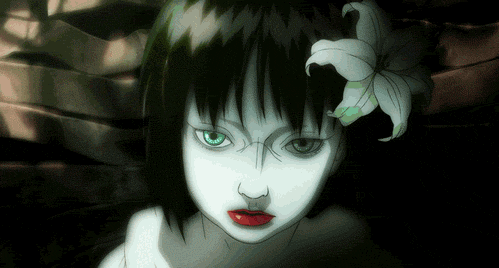 The androids, they are few in numbers. The androids are robots that look completely like humans. The creation of these androids has made humans question the very definition of humanity. When they were first discovered people turned on eachother, thinking everyone could be an android. The government was called to action, they hunted down all the androids they could find, banning the creation of anymore. Now less than fifty are 'alive', hunted down and in hiding. Like cyborgs these androids can be dangerous and powerful and want to blend into society.
---
---
---
---
Humans are rising against each other. With the boom of the technology revolution, there are those who have profited from it greatly. Now the leaders of the great robotics companies are known as nobles, they have limitless wealth and plenty of influence. There are those who are heirs to rich robotics families who are uncontent with their wealth. For the origin of the this wealth is filled with blood. This source of us tampered wealth and power has raised questions, even started a rebellion. In this world of technology not even humans are safe.
---
---
---
---
So in a world where no one trusts eachother and humanity has been put in question where can those peaceful souls seek respite?
Welcome to the scrapyard, a place located in the middle of nowhere. Few recurve an invitation to the scrapyard, those who do are chosen for specific reasons. In the middle of a sea of junk lies a mansion, a place that few know exist, let alone have seen. Our story takes on the story of those who live in the scrapyard. They are different people, androids, cyborgs, humans, and everything inbetween. The person keeping them from killing each other is known as Mother. She is a human tinkerer and the caretaker of the mansion. The scrapyard proves as a sanctum for the lot of them. An invitation is meant to for them to resolve their political strife until then they will be trapped in the scrapyard. Little is known about this place, except for their are built in security systems to prevent intruders from finding any of its secrets.
---
---
---
---
Name // Age // Role // Fc // Open/Reserved/Taken
Name // Age // Female Cyborg // Motoko Kusanagi // Reserved:Collins
Name // Age // Male Cyborg // Edward Elric // Reserved: Mazamizari
---
---
Name // Age // Female Noble // FC // Open/Reserved/Taken
Name // Age // Male Noble // Blink // Reserved: Jedly
---
---
Name // Age // Female Android // Kagami Sasami // Reserved:Moahi
Name // Age // Male Android // Genos // The5thHorseman
---
---
Name // Age // Regicide Member // Sera Himeura // Reserved: Sigma
Name // Age // Robotics Engineer // Licca Kusunoki // Reserved: SkycladSaya
---
---
Rules will be posted in the OOC once I get along to it. Same with the Character sheet. Since I'm bad at coding for character sheets I will most likely ask permission and borrow one for this RP, though feel free to use your own as long as it is reasonably long and detailed. There will be no password, since my rules are pretty common sense and standard. Just remember to check them if you do have a question about it. Thank you for your interest in my Role play.
Taking place in...
0 posts here • Page 1 of 1
0 posts here • Page 1 of 1
Arcs are bundles of posts that you can organize on your own. They're useful for telling a story that might span long periods of time or space.
There are no arcs in this roleplay.
There are no quests in this roleplay.
Here's the current leaderboard.
There are no groups in this roleplay!
Welcome home, Promethean. Here, you can manage your universe.
Arcs are bundles of posts from any location, allowing you to easily capture sub-plots which might be spread out across multiple locations.
You can create Quests with various rewards, encouraging your players to engage with specific plot lines.
Settings are the backdrop for the characters in your universe, giving meaning and context to their existence. By creating a number of well-written locations, you can organize your universe into areas and regions.
Navigation
While not required, locations can be organized onto a map. More information soon!
There are no groups in this roleplay!
By creating Collectibles, you can reward your players with unique items that accentuate their character sheets.
Once an Item has been created, it can be spawned in the IC using /spawn Item Name (case-sensitive, as usual) — this can be followed with /take Item Name to retrieve the item into the current character's inventory.
Give your Universe life by adding a Mob, which are auto-replenishing NPCs your players can interact with. Useful for some quick hack-and-slash fun!
Mobs can be automated spawns, like rats and bats, or full-on NPCs complete with conversation menus. Use them to enhance your player experience!
Current Mobs
No mobs have been created yet.
Locations where Mobs and Items might appear.
You can schedule events for your players to create notifications and schedule times for everyone to plan around.
Add and remove other people from your Universe.
The Forge
Use your INK to craft new artifacts in The Scrapyard. Once created, Items cannot be changed, but they can be bought and sold in the marketplace.
Notable Items
No items have been created yet!
The Market
Buy, sell, and even craft your own items in this universe.
Market Data

Market conditions are unknown. Use caution when trading.

Quick Buy (Items Most Recently Listed for Sale)
None
Discussions
Most recent OOC posts in The Scrapyard