---
---
███████████████████████████████████████████████████████████████████████
---
---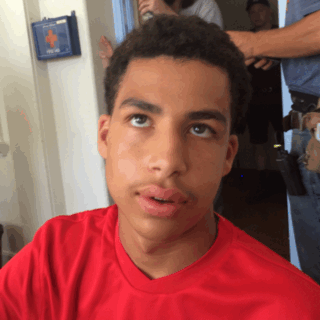 "If you do not go after what you want, you'll never have it."

x

--

unknown
---
---
███████████████████████████████████████████████████████████████████████
---
---
F U L L

X

N A M E
       Martin Jackson Cooper


N I C K N A M E S
        Jackson, Jack, JC, Coop


B I R T H D A Y
        March 14th


A G E
        17 | Seventeen


C L A S S I F I C A T I O N
        Senior


S E X U A L I T Y
       Hetero


R E L A T I O N S H I P


XX

S T A T U S
       Not in a relationship


E T H N I C I T Y
        African American


H O M E T O W N
        San Antonio, now LA.


H E X
        #14B932.
---
---
███████████████████████████████████████████████████████████████████████
---
---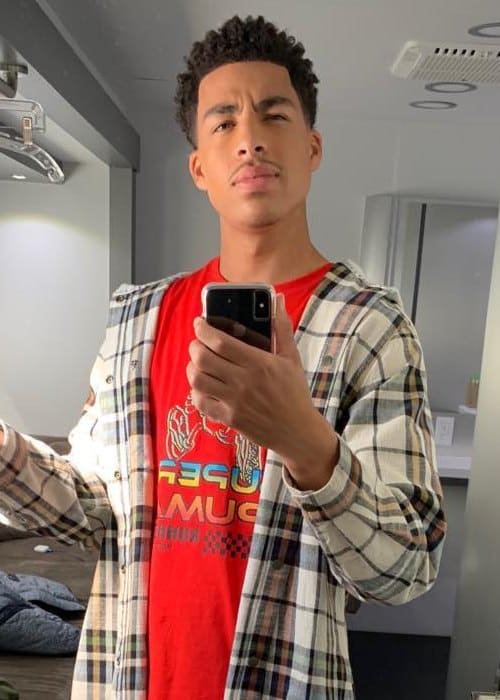 S T Y L E
       Jackson's style has defined smart casual around Hollywood High. He usually wears long sleeved button ups, stylish pants, or smart jeans and classic black shoes. His shirts are usually buttoned up all the way, no matter if he is in school or at home.
It is not abnormal to see him walking around with a tie, or bow tie. On days where he has a meeting with the school board in his capacity of class president, he wears a full suit. The clothes he wears always look impeccable, a requirement that comes with the job.
The only form of jewellery that he wears are watches. Most of his watches are actually his fathers, who has quite the collection.



H E I G H T  &  W E I G H T
        6'1'' & 140lbs.



A P P E A R A N C E
        Jackson is best described as tall and skinny. There is not a gram of fat on his body, and similarly, muscles are absent for the most part. This is quite the opposite from his father, who always was well trained.
He usually keeps traces of his moustache around, if not only takes 3 days completely grow back. He goes to get a haircut and a shave on a weekly basis for the past 5 years. If his hair grows too long it becomes uncontrollable, and he would never want anyone to see that.
His eye colour is light brown. He has shiny white teeth that can often be seen when he is walking smiling through the hallways.
---
---
███████████████████████████████████████████████████████████████████████
---
---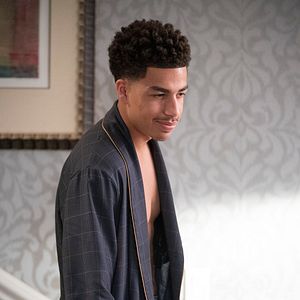 H A B I T S
        His brain is hot-wired for organisation. You know that thing where you come into a room and suddenly ask yourself; why did I come to this room? Yeah? Not for Jackson. His mind is a planning machine. Not a single trip is wasted and not a single shortcut is unused. He is made for efficiency.
One of his specialties is writing steno. He learned it from his mother when he started high school and it has helped him keeping notes at all times. He takes notes in classes, in meetings, at sporting events, when he sees loose cables in the hallways, pretty much anytime and anywhere.
Ever since his election as class president, he has seen himself on equal status with the teachers. He critiques them easily, making them uncomfortable whenever he is in the classroom.


Q U I R K S
        One of his quirks is that he always has a pen around. It is either in his hand, behind his ear, or in his breast pocket. Naturally, it is engraved with his name, and he would never lose his pen. With it comes the obnoxious quirk of pen spinning. He does it without thinking, but the pen moves between his fingers with incredible precision and speed. It's enough to annoy the socks off of anyone.
Jackson has little to no filter to him, except for anything private to him. Private things for others are not classified as such by him. He will not whisper, nor consider who else is around when he says anything. He has a low voice with can carry over large distances. It is practically impossible for his school mates not to hear his voice at least once every day.
He does not have a medium or slow setting, everything he does he has to do with proper speed. Walking from one class to the other can be done in 2 minutes, even though the school has allocated 5 minutes for this purpose. Still stupid they did not get the teachers to change classes vs the children. Someday…



L I K E S
        Fruit smoothies, debating/debate club, getting his hair cut, mountain climbing, rainy days, assisting in his moms lawyer firm, sailing, organisation apps, fantasising about his successful career, arguing for the sake of arguing, driving his Audi TT, gambling, dress socks, playing the trumpet, amusement parks, cats, the power and status that comes with class president, fireplaces, gangster movies.


D I S L I K E S
        Messy foods, talking about his own personal issues, being late, gaming, that he can only talk to girls in professional settings, pidgeons, raisins (they are not okay anywhere, anytime), classic HS sports, loose/over-sized clothing, smoking (or see people smoking), social media, flying, feeling unneeded, when his desk looks messy, hunting, when his clothes are not cleaned or ironed properly, scary movies, snakes, hot days.
       
---
---
███████████████████████████████████████████████████████████████████████
---
---
P E R S O N A L I T Y
        Most people will think Jackson is much harsher and colder than he actually is. He has been called robot or captain cold by most of his classmates over the years, and he is not trying to correct them. Hollywood High is his stepping stone, his path to get to something bigger and better. He is overly ambitious, no doubt influenced by his high achieving parents. He is trying to score good grades, get better at debating and make his resume shine with his class president achievements. He is constantly looking for new issues to bring up to the board. If he doesn't get any ideas from the student body, he will get them himself.
Jackson is very observant. He can work on something with full concentration, but his mind constantly scans the words and looks of the people around him. Unconsciously looking for any information he could use to further his own agenda. His favourite spot to do this would be the school cafeteria, a famous breeding ground for complaining about everything and anything.
Although he is far away from being the silent type, he never discusses anything personal to him. He can make something sound personal in his debates or discussions with the school board, but it never is. This clearly stems from a non-communicating household. He has an issue communicating with girls as they intimidate him.
Jackson's mind is very organised. Not one of his possessions is out of place, and everything he has, has a function. He is not a hoarder, anything no longer needed will be thrown away without hesitation. He takes his notes in similar fashion, knowing quickly what information is useful to him. He takes notes constantly, in classes, during meetings, in the hallway and even at home. Most people think it's an obsession, and they are probably right.
Jackson is attention-starved. He tries to make himself stand out in every single way in the hope his parents will notice him, or spend more time with him. Although he would not like to go to law school, he is still considering it, so he might get to work with his mom more. It kind of helped, since she does allow him to sit in when she is preparing her court cases. He seems to have a talent for it, as he comes up with as many ideas as her interns. Unfortunately, she treats him more like one of her interns than as her own son.

       
---
---
███████████████████████████████████████████████████████████████████████
---
---

F A M I L Y

        Martin Cooper is 43 years old. When he left high school he got a scholarship into university due to his basketball talents. He was drafted into San Antonio Spurs and played for them for 4 seasons until his knee was injured in such a way he was no longer able to play anymore. After a few depressing years he started making use of his business management diploma and became a sports agent. Due to his knowledge of the high paid world of sports he did very well for himself, and still does today. His job has him out on the road pretty much 100% of the time, even though for most sport agents this is not the case. He enjoys the court side manner and the 'boys-will-be-boys' attitude on the sideline, feeling he is still very much part of that world.




Rosalina Cooper-Whitfield is one year older than her husband. They attended the same high school and have been together ever since. They didn't attend the same university, but never stopped seeing each other. After going through law school she passed the bar in California and joined a successful law firm. She has never stopped working for the firm, hardly even taken time off for her maternity when Jackson was born. She handles high profile cases and is mainly a criminal defence lawyer.
       
---
---
███████████████████████████████████████████████████████████████████████
---
---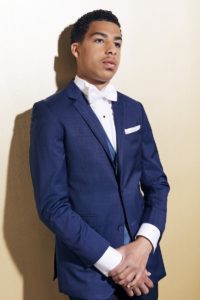 H I S T O R Y
Martin Cooper and Rosalina 'Lina' Whitfield met each other in high school. It was love at first sight and they heat on dating, even when they did not attend the same university. Both making it on scholarships they took the maximum out of it, and made sure they could complete their education successfully.
There was not a real time to settle down, as Martin was drafted into the NBA fairly quickly. They got engaged and married during his first season. Lina was not a typical wife standing and cheering at the sideline, as she was busy plenty herself. As a young lawyer she mainly assisted those higher up in the firm. As age got the better of some of the senior staff she received more of her own cases. Making quite the impression, including in front of the press, she got more and higher profile cases.
When Martin's knee broke due to a motor cycle accident he went through a rough period. Not being able to play anymore made him slightly loose his mind and into alcohol. Lina always felt his mind, their marriage and his knee broke all at the same time. It came just at the period that she was pregnant with Jackson. Never telling Martin she even thought of leaving him, they continued to be married. The relationship survived about the same way as a coma patient who will never wake up.
Her salary easily sustained them, but Martin missed the excitement of the sporting world. Going into rehab and pulling himself together he started as a sports agent. His contacts in the world and his experience in the field gave him a great insight and it was not long before several of his old playmates as well as new talent signed up with him. He travels extensively for his job, even though it does not require that much travelling.
From growing up, Jackson mainly remembers nannies, an endless stream of nannies. Lina always knew Martin cheated on her, but in her own home it was a bit too much. So most nannies didn't last very long, if Martin even only looked at them sideways. Jackson always pulled more towards his mom, her being at least in the same state as he was, most of the time.
Neither his father nor mother could be described as a loving parent. Where his father would only look with interest whenever he achieved something in sport, his mother only valued academic advancement.
Jackson is not unfit, but generally sucks at sports, making the academic studies more interesting for him. He works his ass off trying to gain the affection of his mother. Although more gifted than most students, it is not really enough for his mom, as she keeps on seeing his father in him.
The sick, and still ongoing, relationship has severely impacted Jacksons life. He does not know what affection means, having never witnessed it. He can communicate in business terms, but is unable to hold up 'small talk' conversations. He has as little regards for the house help as his parents had always had.
In school he is doing extremely well. He was relentless is getting the vote for class president, with no money or dirty tricks being spared (his mom never did). He is not taking it too much for granted and can honestly say he has done more for the student body than any of his predecessors. He is great in arguing and debating. His abilities to annoy the school board are unmatched by the other students, simply because of the platform he has.
With his mother's permission he is now making his homework in her office when she is working on cases. He hears the theories going around and has chipped in with his own ideas more than once. Still trying to gain the affection from his mother, hoping it will finally work. It even warped his mind, instead of thinking about a career in politics or journalism, he is thinking about law school himself.
       
---
---
███████████████████████████████████████████████████████████████████████
---
---