---
▬▬▬▬▬▬▬▬▬▬▬▬▬▬▬▬▬▬▬▬▬▬▬▬▬▬▬▬▬▬▬▬▬▬▬▬▬▬▬▬▬▬▬▬▬▬▬▬▬▬▬▬▬▬▬▬▬▬▬▬▬▬▬▬▬▬▬▬▬▬▬▬
---
░░░░░░░░░░░░░░░░░░░░░░░░░░░
░░░░░░░░░░░░░░░░░░░░░░░░░░░
◤
◥
Brynn Calloway
☽ "Sticks and stones may break my bones, but words? They can't touch me." ☾
Ca't Be Tamed || Miley Cyrus /|\ Radioactive || Imagine Dragons /|\ All The Things She Said || t.A.T.u
Fᴀᴄᴇ ᴄʟᴀɪᴍ ✦
Lindsey Morgan
Dɪᴀʟᴏɢᴜᴇ Cᴏʟᴏʀ ✧
#800020
Tʜᴏᴜɢʜᴛ Cᴏʟᴏʀ ✦
HEX
◣
◢
---
▬▬▬▬▬▬▬▬▬▬▬▬▬▬▬▬▬▬▬▬▬▬▬▬▬▬▬▬▬▬▬▬▬▬▬▬▬▬▬▬▬▬▬▬▬▬▬▬▬▬▬▬▬▬▬▬▬▬▬▬▬▬▬▬▬▬▬▬▬▬▬▬
---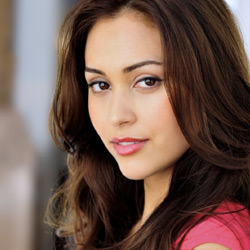 X
X
✦Fᴜʟʟ Nᴀᴍᴇ✦
Brynn Lee Calloway
✧Nɪᴄᴋɴᴀᴍᴇ✧
Sometimes Bri, but Brynn would suffice.
✦Bɪʀᴛʜᴅᴀʏ & Zᴏᴅɪᴀᴄ✦
Month and day - Zodiac sign here (♈ ♉ ♊ ♋ ♌ ♍ ♎ ♏ ♐ ♑ ♒ ♓)
✧Aɢᴇ✧
How old are they?
✦Gᴇɴᴅᴇʀ✦
Female
✧Sᴇxᴜᴀʟɪᴛʏ & Mᴀʀᴛɪᴀʟ Sᴛᴀᴛᴜs✧
Secretly Bi-curious, Single
---
▬▬▬▬▬▬▬▬▬▬▬▬▬▬▬▬▬▬▬▬▬▬▬▬▬▬▬▬▬▬▬▬▬▬▬▬▬▬▬▬▬▬▬▬▬▬▬▬▬▬▬▬▬▬▬▬▬▬▬▬▬▬▬▬▬▬▬▬▬▬▬▬
---
✧Hᴀɪʀ✧
Due to her latin decent, Brynn had thick, luxurious, dark aburn hair. Swirls of red reside in the deep brown tone, and though most people ask her if its due to highlights or low lights, she has to explain its just because of interesting genetics. As for style, she prefers to either have it pulled into a sleek ponytail or cascading in pretty waves.
✦Eʏᴇs✦
Brynn's eyes are generally clasified as brown, but if you look closely, you would notice they are much more complex than that. Their shade is like dark caramel, amber and chocolate browns with flecks of black. Her eyes are hodded with thick black lashes to match her darker hair and complexion.
✧Sᴋɪɴ✧
Unlike most ladies she knows in the high society of Manhattan, besides the Queen Bee, she is the only one with a splash of colour. Due to her Brazilian Mother's strong genetics, Brynn inherited the coppery skin from her Mom's homeland. She tans easily, and her caramel skin blends well with her darker features.
✦Hᴇɪɢʜᴛ & Wᴇɪɢʜᴛ✦
1.65cm, weighs 110lbs.
✧Eᴛʜɴɪᴄɪᴛʏ✧
50% Brazilian, 50% British
✦In Depth✦
Brynn is overall a beautiful girl. She enjoys fashion, but prefers to dress her lean, lithe body in edgy or promiscuous sorts of clothing when she is out. Around her parents though, she dresses like a "proper lady".
---
▬▬▬▬▬▬▬▬▬▬▬▬▬▬▬▬▬▬▬▬▬▬▬▬▬▬▬▬▬▬▬▬▬▬▬▬▬▬▬▬▬▬▬▬▬▬▬▬▬▬▬▬▬▬▬▬▬▬▬▬▬▬▬▬▬▬▬▬▬▬▬▬
---
╔══════════════════════════╗
XXX

Tease✦ Fierce✧Intelligent✦ Stubborn✧ Sarcastic
╚══════════════════════════╝
Brynn Calloway is a badass. She's a guy's girl; very intelligent, fierce and tough. Brynn isn't afraid to break the rules to get her way, and she won't put up with anyone who wants to try and break her down. She stands tall in front of even her largest enemies and would give herself up to protect her friends. She is loyal to those who matter to her, and would kick the shit out of anyone who tried to hurt them. Of course, most of the toughness is just a facade; the outer part of Brynn that everyone sees. On the inside Brynn is smart and kind, but this is blocked by her stemming trust issues. Not many get to see the real Brynn, and those who do would do best to keep it to themselves or end up with bruises.

Her sense of humour is very sexual (she isn't called tease for no reason). She enjoys watching other people squirm and beg for her; in this sense she is sort of a sadist. To her friends though, she is witty and loves sarcastic banter. Her ideal form of conversation would be filled with sarcasm and teasing jests. She is often seen as a hardass, but around those she cares for, she can chill out and relax and even let her guard down.

Brynn is also a hot head with a quick temper and is easy to tick off. Anger is how she deals with most of her problems. Sad? Go punch something. Confused and frusterated? Go plot how to destroy people. Happy? Well, she is sure to fire you a playful punch or two.
---
▬▬▬▬▬▬▬▬▬▬▬▬▬▬▬▬▬▬▬▬▬▬▬▬▬▬▬▬▬▬▬▬▬▬▬▬▬▬▬▬▬▬▬▬▬▬▬▬▬▬▬▬▬▬▬▬▬▬▬▬▬▬▬▬▬▬▬▬▬▬▬▬
---
✦Lɪᴋᴇs✦
✧ Sex ✧ ↣ EXPLANATION
✧ Engineering ✧ ↣ EXPLANATION
✧ Dance ✧ ↣ EXPLANATION
✧ Alcohol ✧ ↣ EXPLANATION
✧ Friends ✧ ↣ Brynn has few people she can name 'friends', so the ones she does have, she holds close.
✧Dɪsʟɪᴋᴇs✧
◆ Fakes ✦ ↣ EXPLANATION
✦ Secrets ✦ ↣ EXPLANATION
✦ ANSWER ✦ ↣ EXPLANATION
✦ ANSWER ✦ ↣ EXPLANATION
✦ ANSWER ✦ ↣ EXPLANATION
---
▬▬▬▬▬▬▬▬▬▬▬▬▬▬▬▬▬▬▬▬▬▬▬▬▬▬▬▬▬▬▬▬▬▬▬▬▬▬▬▬▬▬▬▬▬▬▬▬▬▬▬▬▬▬▬▬▬▬▬▬▬▬▬▬▬▬▬▬▬▬▬▬
---
✧Tᴀʟᴇɴᴛs✧
✦ Seduction ✦ ↣ One does not earn the title of 'The Tease' for no reason. Maybe it was the way she moved, or how she acted, but most would say it was the way she could entice people with her words and slight accent. Any way they took it, it lead them to her bed.
✦ Language ✦ ↣ Brynn is fluent in many tongues, but especially English and many forms of Spanish. In her basic talk, she speaks with Latin slang that most dont understand, meaning she can get away with insults all she wants.
✦ Dancing ✦ ↣ Modern and Traditional dancing was a lard part of her childhood. Anything from salsa to classical to ballet, she was thrown into as a child, because of this she has flexibility and strength.
✦ Cooking ✦ ↣ Yes, even though she is filthy rich and may not need to cook for herself, she still knows how. Her mother prides herself with authentic Latino cuisine that not most normal cooks can capture. This was knowledge that Naomi, Brynn's Mother, bestowed upon her.
✦Fʟᴀᴡs✦
✧ Promiscuous ✧ ↣ Brynn's life can be distracted easily with a good hook up, and can easily be controlled by using sex.
✧ Not Careful ✧ ↣ For someone with many secrets, Brynn isn't very good at hiding them. She also doesn't have much care for herself, so things like alcohol and sex is something she flings about wildly.
✧ Attachment ✧ ↣ Brynn doesn't have many close relationships, so the ones she does have are important to her, but she gets too attached. Brynn will fight hard to keep her friends even if it is hopeless.
✧ Time Managment ✧ ↣ Brynn is that girl to show up late to any event. She doesn't mean for it to happen, but its like time almost flies away from her.
✧Secrets✧
✦ Sexuality ✦ ↣ Despite being the schools number one slut, sleeping with all the men, Brynn can't help her recent feelings towards her friend. Brynn is normally not one for commitment, especially not when the person she has feelings for is a female. If that came out, her family would surely disown her.
✦Pregnant ✦ ↣ Though she likes to pretend it wasn't happening, Brynn is pregnant... And the father? Well, the one she could guess at would be the Queen Bee's boyfriend, Prince Charming.
✦ Dark Past ✦ ↣ Few know about Brynn's past, filled with self harm, drugs and suicidal thoughts. After being introduced to the adult world of intercourse though, she decided to take that as a hobby instead.
✦ Slight Nymphomania ✦ ↣ Brynn had used to consider herself ugly and uncool, but ever since she hit puberty, she has had boys crawling after her. Even though this earns her the title of a whore, she doesn't care anymore, and uses these men to make her feel better about herself.
[/font]
---
▬▬▬▬▬▬▬▬▬▬▬▬▬▬▬▬▬▬▬▬▬▬▬▬▬▬▬▬▬▬▬▬▬▬▬▬▬▬▬▬▬▬▬▬▬▬▬▬▬▬▬▬▬▬▬▬▬▬▬▬▬▬▬▬▬▬▬▬▬▬▬▬
---
✧Dʀᴇᴀᴍs✧
✦ Settling Down ✦ ↣ Despite being a "total whore" as some call it, Brynn still dreams of having the good life with a husband (or maybe wife?) and a bundle of kids. She barely admits this though, as some people seem to take it as a joke.
✦ANSWER ✦ ↣ EXPLANATION
✦ ANSWER ✦ ↣ EXPLANATION
✦ ANSWER ✦ ↣ EXPLANATION

✦Fᴇᴀʀs✦
✧ ANSWER ✧ ↣ EXPLANATION
✧ ANSWER ✧ ↣ EXPLANATION
✧ ANSWER ✧ ↣ EXPLANATION
✧ ANSWER ✧ ↣ EXPLANATION
---
▬▬▬▬▬▬▬▬▬▬▬▬▬▬▬▬▬▬▬▬▬▬▬▬▬▬▬▬▬▬▬▬▬▬▬▬▬▬▬▬▬▬▬▬▬▬▬▬▬▬▬▬▬▬▬▬▬▬▬▬▬▬▬▬▬▬▬▬▬▬▬▬
---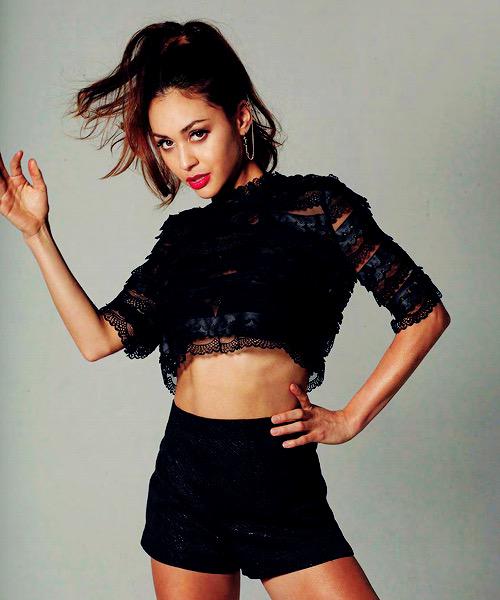 ✧ Edward Calloway ✧ ↣ Father ↣ Alive
✦ Naomi Calloway ✦ ↣ Mother ↣ Alive
✦Hɪsᴛᴏʀʏ✦
Edward Calloway was richer than rich, his money dating back from family inheritance and his fathers own larger than life engineering company. With that sort of money, Edward was able to do whatever he wanted. He took the money, started a new branch of the family company in America, centred in New York where the pace was faster and suited his playboy style. On one of his many escapes around the world, Edward landed in Brazil. When he landed his eyes on Naomi, he knew he wanted her. She was gorgeous, would make everyone jealous and would provide good entertainment. Naomi, a girl from a poor family, easily took up the offer of riches and a green card. They never truly loved one another, but their relationship worked. They settled down and decided to start a family. This is where Brynn comes along.

Brynn was born in the summer time in the high heat of July. She was a happy baby that got anything she desired, as most of the kids in her fathers pay grade did. She grew up being taught the traditional Brazilian ways of her mother, with a mix of European culture. Her parents expected her to be a proper lady with high prestige. They enrolled her in dance, gymnastics, art classes, everything that screamed feminine. Their plan had been working too until highschool where Brynn was introduced to boys. Before this time, Brynn had only been apart of female only schools, and after some pleading, she had been allowed to go to a elite highschool with mixed genders.

Brynn had been surprised at how popular she was with boys. They would all call her exotic and special and beautiful. She fell easily for a boy who treated her the best out of them all. This boy though, was not what he seemed. He introduced Brynn to the secret world of drugs, sex, alcohol; all things she easily became obsessed with. When the time came for the boy to break her heart and leave her high and dry, Brynn didnt know what to do. So like any nervous, anxiety ridden and depressed teenager would do, she contemplated death. After her third suicide attempt, her family took her away from that school and got her help. It was shameful, and they reprimanded her until she was back to her "ladylike ways". Of course, Brynn was no longer a "lady".

Highschool came and went and so did university. She got her degree in business with a minor in mechanical engineering (something she kept hidden from her family). Through this time though, sex was a constant piece of Brynn's life. She used it to make herself feel better, to forget her stress and to remind her she could still feel something. She slept with whoever suited her fancy, despite their relationships. Deep down a part of her only slept with men because she was confused about women. They allured her, but she wouldnt allow herself to fall into that. Her family would kill her if that was the case.

Now, known as the tease, Brynn works for her fathers company, though this is only to keep her busy when she isn't going partying or hanging with friends. Recently though, after sleeping with Prince Charming two months ago, she has found out the deathly secret that she is pregnant. She only hopes this secret is never leaked.
---
---
▬▬▬▬▬▬▬▬▬▬▬▬▬▬▬▬▬▬▬▬▬▬▬▬▬▬▬▬▬▬▬▬▬▬▬▬▬▬▬▬▬▬▬▬▬▬▬▬▬▬▬▬▬▬▬▬▬▬▬▬▬▬▬▬▬▬▬▬▬▬▬▬
---
✧Tʜᴇᴍᴇ Sᴏɴɢ✧
Can't Be Tamed | Miley Cyrus
For those who don't know me,
I can get a bit crazy
Have to get my way,yep
24 hours a day
'cause I'm hot like that

Every guy, everywhere
just gives me mad attention
Like I'm under inspection
I always gets a ten,
'cause I'm built like that

I go through guys like money
flyin' out the hands
They try to change me
but they realize they can't
And every tomorrow is a day I never plan
If you're gonna be my man understand

I can't be tamed
I can't be tamed
I can't be blamed
I can't, can't, I can't, can't be tamed
I can't be changed
I can't be tamed
I can't be, can't, I can't be tamed

If there was a question about my intentions,
I'll tell ya
I'm not here to sell ya
Or tell you to go to hell
(I'm not a brat like that)
I'm like a puzzle
but all of my pieces are jagged
If you can understand this,
we can make some magic,
I'm wrong like that

I wanna fly,
I wanna drive,
I wanna go
I wanna be a part of something I don't know
And if you try to hold me back I might explode
Baby, by now you should know

I can't be tamed
I can't be tamed
I can't be blamed
I can't, can't, I can't, can't be tamed
I can't be changed
I can't be tamed
I can't be, can't, I can't be tamed

Well I'm not a trick you play,
I'm wired a different way
I'm not a mistake,
I'm not a fake,
It's set in my DNA
Don't change me
Don't change me
Don't change me
Don't change me
(I can't be tamed)

I wanna fly,
I wanna drive,
I wanna go
I wanna be a part of something I don't know
And if you try to hold me back I might explode
Baby, by now you should know

I can't be tamed
I can't be tamed
I can't be blamed
I can't, can't, I can't, can't be tamed
I can't be changed
I can't be tamed
I can't be, can't, I can't be tamed
---