---
▬▬▬▬▬▬▬▬▬▬▬▬▬▬▬▬▬▬▬▬▬▬▬▬▬▬▬▬▬▬▬▬▬▬▬▬▬▬▬▬▬▬▬▬▬▬▬▬▬▬▬▬▬▬▬▬▬▬▬▬▬▬▬▬▬▬▬▬▬▬▬▬
---
░░░░░░░░░░░░░░░░░░░░░░░░░░░
◤
◥
ERIN BRENNAN
☽ "The sunrise, of course, doesn't care if we watch it or not. It will keep on being beautiful, even if no one bothers to look at it." ☾
— Gene Amole
Song || Artist /|\ Song || Artist /|\ Song || Artist
Fᴀᴄᴇ ᴄʟᴀɪᴍ ✦
FACE
Dɪᴀʟᴏɢᴜᴇ Cᴏʟᴏʀ ✧
#009933
Tʜᴏᴜɢʜᴛ Cᴏʟᴏʀ ✦
#800080
◣
◢
---
▬▬▬▬▬▬▬▬▬▬▬▬▬▬▬▬▬▬▬▬▬▬▬▬▬▬▬▬▬▬▬▬▬▬▬▬▬▬▬▬▬▬▬▬▬▬▬▬▬▬▬▬▬▬▬▬▬▬▬▬▬▬▬▬▬▬▬▬▬▬▬▬
---
X
X
✦Fᴜʟʟ Nᴀᴍᴇ✦
Erin Molly Brennan
✧Nɪᴄᴋɴᴀᴍᴇ✧
She just goes by Erin
✦Bɪʀᴛʜᴅᴀʏ & Zᴏᴅɪᴀᴄ✦
December 8th - ♐
✧Aɢᴇ✧
27
✦Gᴇɴᴅᴇʀ✦
Female
✧Sᴇxᴜᴀʟɪᴛʏ & Mᴀʀᴛɪᴀʟ Sᴛᴀᴛᴜs✧
Bisexual & Single
---
▬▬▬▬▬▬▬▬▬▬▬▬▬▬▬▬▬▬▬▬▬▬▬▬▬▬▬▬▬▬▬▬▬▬▬▬▬▬▬▬▬▬▬▬▬▬▬▬▬▬▬▬▬▬▬▬▬▬▬▬▬▬▬▬▬▬▬▬▬▬▬▬
---
✧Hᴀɪʀ✧
She's a natural blonde with hair that falls a few inches below her shoulders.
✦Eʏᴇs✦
Blue
✧Sᴋɪɴ✧
She has fair skin.
✦Hᴇɪɢʜᴛ & Wᴇɪɢʜᴛ✦
5'6 & 125 lbs
✧Eᴛʜɴɪᴄɪᴛʏ✧
Both of her parents' nationalities are American, and their ethnic backgrounds are composed of different things. Predominantly, she has Irish, Australian and English blood in her.
✦In Depth✦
She is definitely an attractive girl. Erin has never had trouble looking nice and put together, and catching the attention of people. It goes along with her many insecurities, but she always feels the need to look good and done up. Unless she's at home, not expecting any visitors, she makes sure that she looks presentable.
---
▬▬▬▬▬▬▬▬▬▬▬▬▬▬▬▬▬▬▬▬▬▬▬▬▬▬▬▬▬▬▬▬▬▬▬▬▬▬▬▬▬▬▬▬▬▬▬▬▬▬▬▬▬▬▬▬▬▬▬▬▬▬▬▬▬▬▬▬▬▬▬▬
---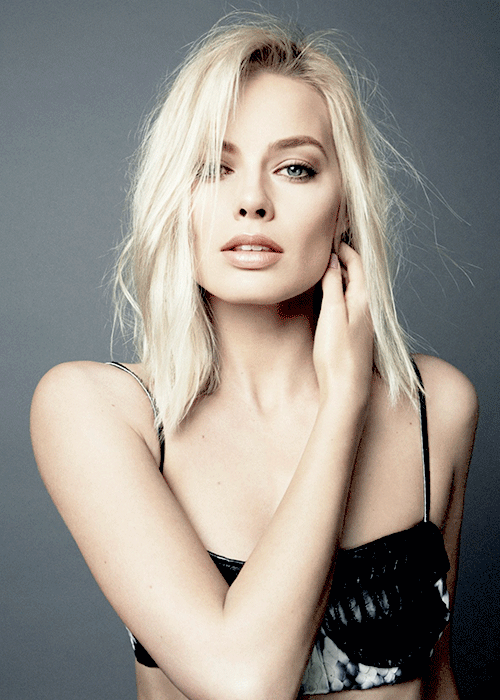 ╔══════════════════════════╗
XXX

Energetic ✦ Vengeful ✧ Superficial ✦ Anxious ✧ Caring
╚══════════════════════════╝
Erin's best character traits come in the form of enthusiasm, motivation, perseverance and compassion. She has always been the type of person who is willing to work for what she wants, no matter how difficult or impossible seeming it is. She hates being told no and will usually use that hatred to spur her desire to prove people wrong. For a girl from the Upper East Side, Erin has a good work ethic, is worldly and not obnoxiously bratty or spoiled. She has tastes and standards, but she doesn't frown upon people below her because she knows how it feels to be stepped on and treated like garbage. In the grand scheme of things in our world, Erin sits on the top tier of the social ladder. For most of her life, that was even true on the smaller, and incredibly elite social ladder of the Upper East Side. However, when things went wrong with her friends, she fell, and she fell hard. She knows how it feels to be outcasted and made fun of and ignored, and she wouldn't want anyone to feel that way. Other than the people who she thinks are responsible for putting her at the bottom.

It is definitely safe to say that she had a vindictive side, one that's hard to suppress when she feels like she has been wronged. For her, it's beyond just being petty. She has a lot of insecurities and is a sensitive person, so she has a tendency to read into people's actions towards her and convince herself that being are being more offensive to her than they actually are. This side of her is one that is often internalized, but mostly because she feels like she can't trust anyone with knowing how viscous she can be. Her friends know her as someone who's caring, loyal, and always willing to give advice. She has a bit of a maternal instinct in her and is always trying to make sure that her friends are okay, and that's all that she wants them to know her as. She doesn't want them to know about how quickly she can turn on people and how easy it is for her to do things that are against her character, just to be liked or given an ego boost.
---
▬▬▬▬▬▬▬▬▬▬▬▬▬▬▬▬▬▬▬▬▬▬▬▬▬▬▬▬▬▬▬▬▬▬▬▬▬▬▬▬▬▬▬▬▬▬▬▬▬▬▬▬▬▬▬▬▬▬▬▬▬▬▬▬▬▬▬▬▬▬▬▬
---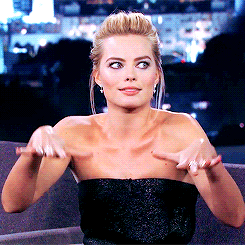 ✦Lɪᴋᴇs✦
✧ Art ✧ ↣ Art has always been a passion of hers. They were her favorite courses in high school, and had her parents not went on and on about how art majors are the people who end up beginning on the side of the street since they can't find jobs, she would have pursued it as more than a hobby. Recently, she has started to do freelance calligraphy for people's handmade wedding invitations, but she doesn't see it becoming anything more than that.

✧ Feeling Needed ✧ ↣ It's more than a like for her. Erin needs to feel needed and important. If she thinks that someone is losing interest in her, she'll somehow create a problem in their life to make them need her there to fix it. It's borderline crazy, really.

✧ Reading ✧ ↣ You wouldn't know it, because she's insecure enough to think that it's geeky and weird, but she loves reading. She spends at least a couple of hours doing it per day, and while a lot of people fall asleep with their phone to their face, she'll fall asleep with her Kindle or a paperback book there.

✧ Autumn ✧ ↣ It's such a beautiful season, and even though there aren't a ton of trees in New York to display its beauty, like there are in New England, New York is still gorgeous and seasonal in the fall.

✧ Orange flavored things, vanilla scented things ✧ ↣ They're just preferences.
✧Dɪsʟɪᴋᴇs✧
◆ Seafood ✦ ↣ She likes lobster, but that's the only thing that she'll eat that's seafood related.

✦ White chocolate ✦ ↣ There's no real reason behind it, aside from it just being a preference thing. She's a lover of chocolate, so it's important to remember not to get her white, if you're going to go for a chocolate gift, though.

✦ Feeling out of place ✦ ↣ She hates unfamiliar territory and feeling like she's the third wheel, or the extra person in a group of people who know each other better than she knows them.

✦ Midtown ✦ ↣ The congestion, crowds and tourists are just off-putting. Spending a few extra dollars on things doesn't matter to her much, especially since everything in Manhattan is overpriced in general, but she hates how the stores there are overpriced just because they're tourist traps. Everything is too commercialized and oftentimes tacky for her tastes, so she tries to avoid the area unless she has a specific agenda to attend to there.

✦ Her old friends ✦ ↣ They dropped her incredibly quickly, and left her from one day feeling like she had best friends for life, to feeling like a complete loser, who was essentially banned, on a social regard, from associating herself with everyone she grew up with.
---
▬▬▬▬▬▬▬▬▬▬▬▬▬▬▬▬▬▬▬▬▬▬▬▬▬▬▬▬▬▬▬▬▬▬▬▬▬▬▬▬▬▬▬▬▬▬▬▬▬▬▬▬▬▬▬▬▬▬▬▬▬▬▬▬▬▬▬▬▬▬▬▬
---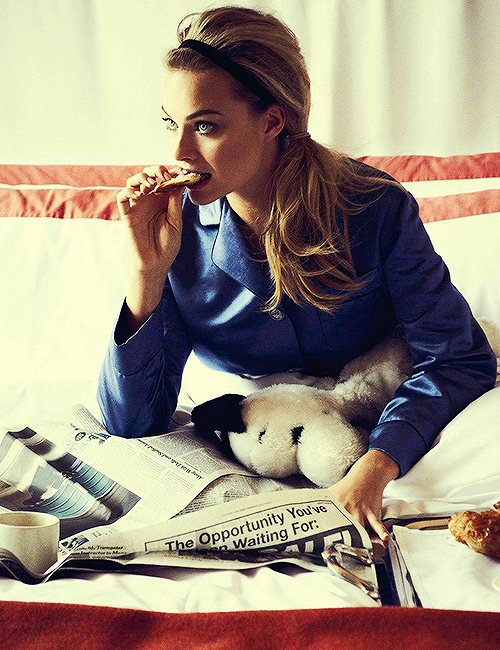 ✧Tᴀʟᴇɴᴛs✧
✦ Advice ✦ ↣ When she's keeping her own interests out of the person's problem, Erin is really good at giving advice. She's a good listener and genuinely cares about the interests and well being of her friends, so she puts thought into the advice she gives.

✦ Charming people ✦ ↣ It's not hard for her to charm people and make a good first impression. What's hard for her is maintaining those friendships, and not self-sabotaging them on her own.

✦ Calligraphy ✦ ↣ It's a random hobby, but she's very good at it and has taken it to a higher level by doing some freelance wedding invitations through it.

✦ Taking care of people ✦ ↣ If she likes you and truly cares about you, the maternal instinct in her becomes evident. She's caring, worrisome over other people, and does her best to make sure that everyone is happy and taken care of before herself.
✦Fʟᴀᴡs✦
✧ Insecurities ✧ ↣ It may not seem that way on the outside, but she is a very insecure person. She's become so insecure, over the years, that she sometimes becomes almost paranoid, thinking that other people see her as being so much lower than them and in return, forcing herself to seem more collected and successful because of that.

✧ Gossip ✧ ↣ She has a very bad tendency of making up lies and rumors to not only get back at people who she thinks have wronged her, but also in an attempt to "beat them to the punch" and take down people who she thinks are going to try to take her down first.

✧ Temper ✧ ↣ While she is not an innately aggressive person, her temper tends to flare silently. She seeks revenge in ways that don't always have her name plastered on them, because for her, it's not about anyone needing to know that she was the one to do things. She's not in it for the fame, just for the reassurance that whoever hurt her is hurt in return.

✧ Organized ✧ ↣ She has a thing with schedules, and she hates doing things that weren't planned or that she didn't have enough time to prepare for. She can become obsessive with neatness and order.
✧Secrets✧
✦ She slept with Juliet's dad ✦ ↣ Yeah, this is a pretty major secret, and I know that you're going to wrinkle your nose in disgust at a girl her age going for someone's gray father, and I don't blame you. She doesn't blame you, but in her defense, she wasn't actually into him. She was in college at the time, and had come home on summer break to attend Juliet's high school graduation party. All of her high school friends, who had also been friends with Juliet, were at the party as well, and a couple of the girls were boasting about how they had managed to sleep with their professors or other older men. It seemed like the cool thing to do, and it was incredibly childish, but Erin just felt like she had to fit in. Mr. Arnault had had one too many glasses of wine at the end of the night, and Erin made a move, and well, it happened. When she went to boast about it to her friends the next day, she definitely did not get the reaction she was hoping for from them. They were disgusted. Horrified. Couldn't believe that she would do that to their friend, Juliet. While she was incredibly lucky that the girls all agreed not to tell Juliet, they refused to continue being friends with her, and this was when she basically fell off of the social ladder.

✦She has a major crush on Gabe ✦ ↣ That bad boy image is attractive, and she definitely wants a piece of that. It's just difficult with all of the strings he seems to have attached to him.

✦ Relationship ✦ ↣ In college, she was in a serious relationship for a little bit over a year with a girl. Her sexuality in itself isn't a secret, but for some reason, she feels embarrassed by it. Like, she's okay with identifying as it publicly, but actually being in relationships or hooking up with girls is something that she wants to keep private. Blame it on her being excessively insecure. ]
---
▬▬▬▬▬▬▬▬▬▬▬▬▬▬▬▬▬▬▬▬▬▬▬▬▬▬▬▬▬▬▬▬▬▬▬▬▬▬▬▬▬▬▬▬▬▬▬▬▬▬▬▬▬▬▬▬▬▬▬▬▬▬▬▬▬▬▬▬▬▬▬▬
---
✧Dʀᴇᴀᴍs✧
✦ Have her own art gallery ✦ ↣ She's not a real artist by any means, but she would love to one day be able to retire, and open up a little art gallery in a tiny seaside town, and have enough money saved up where selling only one or two paintings every year would be no big deal.

✦ Live on the ocean ✦ ↣ The city is great and all, but Erin thinks that it will be too fast paced for her when she's older. She wants to live in a cute little coastal town at some point.

✦ Adopt ✦ ↣ She thinks that she wants to have children of her own too, but Erin has always thought that being able to adopt a child, and give love to one who has been deprived of it for their entire life, would be such a fulfilling thing to do.

✦ Feel completely satisfied with herself for once ✦ ↣ It's a dream, that's for sure. She knows that it would be amazing to not constantly feel like she's in competition with people, like she has to top people who aren't even paying any attention to her in the first place.
✦Fᴇᴀʀs✦
✧ Rejection ✧ ↣ Who doesn't fear rejection? A big part of Erin's personality is how badly she wants to be liked by everyone, and how she seeks validation from others. If people criticize her, she takes it to heart to an extreme level, so rejection just does not sit well with her.

✧ Clowns ✧ ↣ She hates horror movies in general, and Halloween definitely tops the list of her least favorite holidays, but clowns take the cake for being the absolute most terrifying creatures on the planet.

✧ Apocalypse ✧ ↣ She doesn't want the world to end, but even more so, she doesn't want the world the way she knows it to end. If everything was going to come crashing down on all of them, she would want to die in the mess, rather than be one of the few left to deal with zombies and all of that mayhem.

✧ ANSWER ✧ ↣ EXPLANATION
---
▬▬▬▬▬▬▬▬▬▬▬▬▬▬▬▬▬▬▬▬▬▬▬▬▬▬▬▬▬▬▬▬▬▬▬▬▬▬▬▬▬▬▬▬▬▬▬▬▬▬▬▬▬▬▬▬▬▬▬▬▬▬▬▬▬▬▬▬▬▬▬▬
---
✧ Peter Brennan✧ ↣ Father ↣ Alive
✦ Elise Brennan ✦ ↣ Mother ↣ Alive
✧ Cameron Brennan ✧ ↣ 29 year old brother ↣ Alive
✦Hɪsᴛᴏʀʏ✦
Erin is the product of Peter and Elise Brennan, a well-off family who are legacy Upper East Side residents. Both of them came from well to do families themselves, and they sealed that fate for their own family after Peter's father passed down his large construction company to him. In addition to all of their other work, the company has a contract with the New York City public school system, so any bit of construction needed on any of the schools in any of the boroughs is done through them. Making tens of millions of dollars a year made it possible for Peter and Elise to give Erin, and her older brother Cameron, a very good childhood. Both were enrolled in private schools by the age of four, with Erin's being her mother's alma mater, the Spence School. (wip)
---
---
▬▬▬▬▬▬▬▬▬▬▬▬▬▬▬▬▬▬▬▬▬▬▬▬▬▬▬▬▬▬▬▬▬▬▬▬▬▬▬▬▬▬▬▬▬▬▬▬▬▬▬▬▬▬▬▬▬▬▬▬▬▬▬▬▬▬▬▬▬▬▬▬
---
✧Tʜᴇᴍᴇ Sᴏɴɢ✧
Song | Artist
Lyrics Here
---