---
▬▬▬▬▬▬▬▬▬▬▬▬▬▬▬▬▬▬▬▬▬▬▬▬▬▬▬▬▬▬▬▬▬▬▬▬▬▬▬▬▬▬▬▬▬▬▬▬▬▬▬▬▬▬▬▬▬▬▬▬▬▬▬▬▬▬▬▬▬▬▬▬
---
░░░░░░░░░░░░░░░░░░░░░░░░░░░
◤
◥
Juliet Arnault
☽ "She felt everything too deeply, it was like the world was too much for her." ☾
— Joyce Maynard, Labor Day
Doses & Mimosas || Cherub /|\ Wasted || Tiësto /|\ Skyscraper || Demi Lovato
Fᴀᴄᴇ ᴄʟᴀɪᴍ ✦
Romee Strijd
Dɪᴀʟᴏɢᴜᴇ Cᴏʟᴏʀ ✧
#B70058
Tʜᴏᴜɢʜᴛ Cᴏʟᴏʀ ✦
#FFBAD2
◣
◢
---
▬▬▬▬▬▬▬▬▬▬▬▬▬▬▬▬▬▬▬▬▬▬▬▬▬▬▬▬▬▬▬▬▬▬▬▬▬▬▬▬▬▬▬▬▬▬▬▬▬▬▬▬▬▬▬▬▬▬▬▬▬▬▬▬▬▬▬▬▬▬▬▬
---
X
X
✦Fᴜʟʟ Nᴀᴍᴇ✦
Juliet Amélie Arnault
✧Nɪᴄᴋɴᴀᴍᴇ✧
Julie and Jules are common nicknames among close friends and family.
✦Bɪʀᴛʜᴅᴀʏ & Zᴏᴅɪᴀᴄ✦
May 10th || ♉
✧Aɢᴇ✧
25
✦Gᴇɴᴅᴇʀ✦
Female
✧Sᴇxᴜᴀʟɪᴛʏ & Mᴀʀᴛɪᴀʟ Sᴛᴀᴛᴜs✧
Straight || Single
---
▬▬▬▬▬▬▬▬▬▬▬▬▬▬▬▬▬▬▬▬▬▬▬▬▬▬▬▬▬▬▬▬▬▬▬▬▬▬▬▬▬▬▬▬▬▬▬▬▬▬▬▬▬▬▬▬▬▬▬▬▬▬▬▬▬▬▬▬▬▬▬▬
---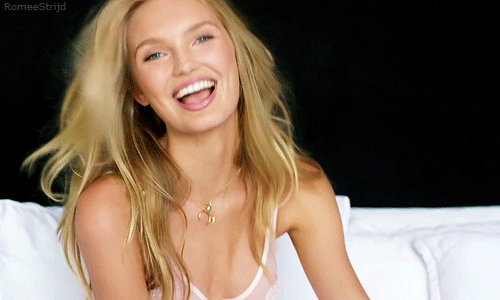 ✧Hᴀɪʀ✧
She has blonde hair that falls to her chest lengthwise. It is natural and she has never dyed it.
✦Eʏᴇs✦
She has blue eyes.
✧Sᴋɪɴ✧
She has fair skin that's able to take on a glowing hue when she gets enough sun, but it's not really enough to constitute the label of actually getting "tan", despite what she likes to claim. Thankfully, her skin is usually blemish free (and with the amount of money she spends on skin products, one could only expect this), and she does not have any noteworthy scars or markings.
✦Hᴇɪɢʜᴛ & Wᴇɪɢʜᴛ✦
5'9 || 120 lbs
✧Eᴛʜɴɪᴄɪᴛʏ✧
Her parents were both born to French families, but while her father's family is 100% French, her mother's family immigrated there from Amsterdam, making her blood 50% French and 50% Dutch.
✦In Depth✦
With blonde hair, blue eyes, a tall, slender body and a bright smile, Juliet fits the standard of commercialized beauty. She looks good when she walks down the Christian Dior or Louis Vuitton runway and she definitely has a face that's pretty enough to turn a lot of boys on. However, something that's very noticeable about her is that she's very skinny. While at one point, losing weight and being underweight was something that she prided herself in, she isn't on the pursuit of being sickly thin anymore. It's in her genes, really, so she'll probably never be overweight, but now that she is trying to become more comfortable with herself, she kind of wishes that she had a curvier figure. Having a flat ass and wearing a 32A bra means that she can fit into anything without worrying about popping a button, but it also leaves her (and sometimes bed mates) wanting more.
---
▬▬▬▬▬▬▬▬▬▬▬▬▬▬▬▬▬▬▬▬▬▬▬▬▬▬▬▬▬▬▬▬▬▬▬▬▬▬▬▬▬▬▬▬▬▬▬▬▬▬▬▬▬▬▬▬▬▬▬▬▬▬▬▬▬▬▬▬▬▬▬▬
---
╔══════════════════════════╗
XXX

Vibrant ✦ Sensitive ✧ Catty ✦ Social ✧ Emotional
╚══════════════════════════╝
From an outside point of view, Juliet looks and acts like a girl who has it all. You can regularly catch her somewhere in New York's upperclass social scene, with a drink in hand and a smile on her face. She's energetic, fun and bubbly, and if you catch her with her friends, she usually seems like the most vibrant and happy person around. She enjoys being around people, talking, and just feeling alive, and definitely is not introverted. She thrives in social settings, but can do a fancy dinner party just as well as a night at the clubs. While she definitely isn't as composed and self-possessed as some of her friends, it's apparent by many of her mannerisms in public that Juliet knows how to act poised. She was raised in this upper class world, so that's really just a given. Unlike some of her peers, however, it's not exactly in her nature. She's very emotional, sometimes to a point of being unstably so, and she definitely is lacking when it comes to having a filter. She has a tendency to just say things, no matter how offensive or ignorant they are, sometimes out of pettiness, and sometimes actually out of sheer ignorance. Her personality definitely tends to be an impulsive one, where she lives in the moment and doesn't think about the consequences until they're actually happening to her... at which point she'll complain that her life is incredibly unfair.

Though she'll adamantly deny it, it is safe to say that to an extent, she is a bit immature. At least in the sense of not knowing (and never knowing) true responsibility. She knew from a young age that her parents would be able to provide for her for the rest of her life, so she never really tried to make something out of herself on her own. Part of it was due to her being a very poor student, and being discouraged enough by her bad grades to not want to try to get better. Even when she went to college though, she was really just doing it to be able to say she did. She didn't really take it seriously and had no plans on getting a job after graduating. And that was all good and well for a while, it really was. She was happy in her little bubble where the entire world revolved around her and she could get by with being nasty to people and then playing the victim card when it came back to bite her in the ass... Except now, she's not so happy there. She's not comfortable with just existing, and going to parties and having fun. She wants more, but her problem is that she doesn't know what that "more" is. She never found something that she was truly passionate about, and a lot of her wanting more is just because she's beginning to realize that all of her friends are growing up and moving on to mature things: jobs, families, relationships. And there she still is, seated in the VIP section of a club with a sugary cocktail. She's definitely on the path to growing up now more than she ever has been, and is growing more anxious and restless, and thinking things through in a way that she never has before. She wants more for her life... she just doesn't know how to get it.
---
▬▬▬▬▬▬▬▬▬▬▬▬▬▬▬▬▬▬▬▬▬▬▬▬▬▬▬▬▬▬▬▬▬▬▬▬▬▬▬▬▬▬▬▬▬▬▬▬▬▬▬▬▬▬▬▬▬▬▬▬▬▬▬▬▬▬▬▬▬▬▬▬
---
✦Lɪᴋᴇs✦
✧ Shopping ✧ ↣ Cliché, I know, but to Juliet, shopping is more than something she does to pass the time. It's a hobby, and even more than that, it's the best form of therapy that she's ever experienced. It helps when she has an unlimited amount of money to spend on things that she'll likely never wear or use, but she can literally spend hours inside of stores. If she's ever not in the mood to go shopping, you can assume that something is very, very wrong.

✧ Alcohol ✧ ↣ When it comes to alcohol, Juliet's motto might as well be "go big or go home". It's gotten a lot better since her teenage years but she definitely tends to go overboard on the drinking more than not. She can't help that she really, really likes the buzz that alcohol gives her, and especially when fruity drinks mask the bitter taste of alcohol, she doesn't think that she can be blamed for occasionally drinking more than her body can handle. Tequila, anyone?

✧ Yoga ✧ ↣ It began as a way to exercise that didn't result in her family bugging her for over exercising in an attempt to lose weight, and has grown to be one of her absolute favorite pastimes. She attends a yoga class daily and finds it to be a truly peaceful and serene hobby.

✧ Romance Movies ✧ ↣ Maybe it's ironic, considering that she's never been in a long term relationship, but she likes all of the sappy stuff she sees in movies. She likes the idea of falling head over heels for someone, or love at first sight, and maybe she is looking for her Prince Charming based on these movies' standards, but she also doesn't think that it is something that will ever happen to her. They're just fictitious movies, and while they're nice to lust over, she doesn't think that there are guys like that in real life.

✧ Cotton Candy ✧ ↣ It's pretty random and definitely surprising considering her old eating habits and her current desire to just be healthy, but it's her guilty pleasure. You don't need chocolates imported from Belgium or fresh Gelato from Italy to win this girl's heart, just some sugary, sticky cotton candy.
✧Dɪsʟɪᴋᴇs✧
◆ Pressure ✦ ↣ She's very indecisive when it comes to major decisions, and she hates outside pressure on top of the overthinking that she's already guaranteed to do. She definitely has a tendency to give into other people's pressure if she feels like they're making good points, even if she isn't sure that she actually agrees with them.

✦ Feeling out of control ✦ ↣ She likes it when things go her way, and having to feel like she's compromising or not getting exactly what she wanted doesn't sit well with her.

✦ Eating poorly ✦ ↣ Eating poorly for her consists of not only eating junk food, but eating too little, too. She's trying to be healthy and trying to focus on allowing her body to thrive, not starve it. She knows that when she eats processed food or doesn't feed herself enough she feels physically and mentally drained, so she really is trying to make an effort about putting good and substantial food into her body.

✦ Birds ✦ ↣ They just freak her out. The fact that there are so many damn pigeons in New York doesn't really help.

✦ Beer ✦ ↣ She'd much rather have a fruity cocktail, a glass of wine, or even just straight liquor if we're being real.
---
▬▬▬▬▬▬▬▬▬▬▬▬▬▬▬▬▬▬▬▬▬▬▬▬▬▬▬▬▬▬▬▬▬▬▬▬▬▬▬▬▬▬▬▬▬▬▬▬▬▬▬▬▬▬▬▬▬▬▬▬▬▬▬▬▬▬▬▬▬▬▬▬
---
✧Tᴀʟᴇɴᴛs✧
✦ Socializing ✦ ↣ As long as she doesn't dislike someone, Juliet will be outgoing and good about trying to make conversation with people that she doesn't know. She enjoys partying just as much as she enjoys dinner parties, so she has a knack for knowing when to calm down her party girl demeanor and replace it with something more sophisticated.

✦ Yoga, Ballet ✦ ↣ She's not about to star in the next production of The Nutcracker, but Juliet has been practicing ballet since she was a child and is a good dancer. She has stopped pursuing it seriously now, but still participates in some classes. In addition to that, she's poured a lot of energy into yoga and really enjoys it.

✦ Getting her way ✦ ↣ Though she isn't necessarily thoughtful enough to be labeled manipulative, Juliet does seem to be good at getting her way. Maybe it just seems like this because she tends to live by the "my way or the high way" motto. If she doesn't get her way, she's not going to participate in whatever is going on, so depending on who she is dealing with, they might just succumb to her requests in order to avoid the drama.

✦ Speaking French ✦ ↣ She doesn't think of it as a talent, but she is fluent in French. It's all her parents spoke at home growing up, so she's as fluent in it as she is in English.
✦Fʟᴀᴡs✦
✧ Lacks drive and direction ✧ ↣ She never really constructed a plan for her life and that lack of direction is evident in more specific areas of her life too. She has always just went with the flow of things, making choices when they came up and not planning ahead, but sometimes, planning ahead is necessary and she's beginning to see why now.

✧ Cannot drive ✧ ↣ She has her license, but let's just say that you do not want to be on the road when Juliet is driving.

✧ Lacks a filter ✧ ↣ This ties in with how emotional she can be, but it has to do with impulsiveness as well. She lets her emotions get the best of her very frequently and often says things that are ignorant, if not downright insulting, without really thinking it through first. Simply put, she's not the best person to trust with your deepest, darkest secrets.

✧ Always late ✧ ↣ It doesn't matter if it's a doctor's appointment or meeting friends for lunch -- Juliet will somehow manage to show up late. She loses track of time fairly quickly and also, just tends to disregard the fact that it's rude to leave people waiting on her.
✧Secrets✧
✦ Mental Illness ✦ ↣ It's not something that she really struggles with anymore, but during her teenage years, Juliet was diagnosed with major depression and an eating disorder, EDNOS. She did a very good job at hiding it from most of the people she was close with, so only a select few people outside of her family about her past with this. She spent two months in a treatment center for this when it became apparent that the help she was getting in New York was not doing her any good, and to this day, she still sees a psychiatrist on a weekly basis. At one point, she was taking antidepressants and anxiety medication, but right now, she's only being prescribed Adderall.

✦ Drugs ✦ ↣ She honestly doesn't use any street drugs, but that Adderall that she's being prescribed now? Yeah, she got started on that through Gabe, and was originally taking the pills through him, and not through her own prescription. She doesn't have the ADHD problems that she claims to have to get the drug from her psychiatrist now, but she knows that it's safer to get it from her own doctor than through some illegal transaction with Gabriel. One might wonder why she wants the drug when she doesn't have the problem it is intended to help, and that's because one of its side effects is weight loss. She doesn't consider herself to really be sick with an eating disorder anymore, but a little bit of chemical assistance to help keep extra weight off never hurt anyone, right?
---
▬▬▬▬▬▬▬▬▬▬▬▬▬▬▬▬▬▬▬▬▬▬▬▬▬▬▬▬▬▬▬▬▬▬▬▬▬▬▬▬▬▬▬▬▬▬▬▬▬▬▬▬▬▬▬▬▬▬▬▬▬▬▬▬▬▬▬▬▬▬▬▬
---
✧Dʀᴇᴀᴍs✧
✦ Figure out what her passion is ✦ ↣ The socialite life was fun for a while, and it still gets Juliet by, but she's beginning to want more. All of her friends are adults now and she feels like she's still stuck in that twenty-one-year-old mentality where her only worries are whether she'll black out that night and make a fool of herself, or which filter makes her look the best for her latest Instagram post. Even if it's not something that's relevant to a career, Juliet wants, and needs, to find what she's good at and what makes her feel alive.

✦ Have children ✦ ↣ Although she doesn't know with who, Juliet does want to have children. Right now, she wouldn't consider herself to be maternal in nature or even a fan of children, but the idea of having her own babies to nurture (and dress up!) is definitely appealing to her. She doesn't want to start a family today, but down the road, having children is most definitely something she plans on accomplishing.

✦ Get her own apartment ✦ ↣ This is a short term goal for her. Right now, she basically does have her own apartment. She technically shares it with her sister, but Delphine is either in France or staying with her boyfriend 50% of the time, so Juliet doesn't have to deal with her very often. The fact that their father pays for the apartment, and that it's in such a nice area makes it hard to want to leave, but she also just feels like having something to call her own will make her feel more independent... even if she's still not the one paying for it.

✦ Visit Australia ✦ ↣ It's one of the things on her bucket list, since she's never been there before. If she didn't hate such long plane rides, she probably already would have checked it off of the list, but now she's in a mood where she's ready to deal with the horror of sitting on a private jet for a little longer than she would want if it means that she can see the continent.

✦Fᴇᴀʀs✦
✧ Never contributing to society ✧ ↣ She doesn't want to be sixty years old, living alone, with no stories to tell anyone aside from how she attended more fancy dinner parties than she could count in her twenties. She doesn't expect to find the cure for cancer, but doing something to contribute to something, to make a name for herself (even if it's just in a tiny way), would leave her feeling satisfied. Right now, she just feels like she's missing something in her life.

✧ Heights ✧ ↣ It's not an extreme fear, to the point where she can't fly or walk up a flight of stairs, but the feeling or thought of possibly falling to her death really freaks her out.

✧ Never finding "the one" ✧ ↣ While she has never seemed to be in a hurry to settle down, she's beginning to want something real in terms of a relationship, and it definitely scares her that she's running out of time, and all of the good guys are being stolen away from her. The fact that her mother keeps insisting that her eggs will only be good for a few more years (exaggerating), and that no man will want to marry an infertile girl, doesn't help.

✧ Losing her phone ✧ ↣ Yeah, she's one of those people who would probably jump into the middle of a New York intersection if her phone fell into the street. It's not like she doesn't have the money to very easily purchase a new one, but it's somehow become her most prized possession. The fact that she has it within arm's reach 24/7 doesn't help.
---
▬▬▬▬▬▬▬▬▬▬▬▬▬▬▬▬▬▬▬▬▬▬▬▬▬▬▬▬▬▬▬▬▬▬▬▬▬▬▬▬▬▬▬▬▬▬▬▬▬▬▬▬▬▬▬▬▬▬▬▬▬▬▬▬▬▬▬▬▬▬▬▬
---
✧ Bernard Jean Étienne Arnault✧ ↣ Father ↣ Living (66 years old)
✦ Hélène Mercier✦ ↣ Mother ↣ Living (48 years old)
✧Delphine Arnault✧ ↣ Half-Sister ↣ Living (40 years old)
✦Antoine Arnault✦ ↣ Half-Brother ↣ Living (38 years old)
✦Hɪsᴛᴏʀʏ✦
Juliet was born to Bernard Arnault and Hélène Mercier-Arnault. Bernard is a French business magnate, investor, philanthropist and art collector, with his primary role consisting of acting as chairman and Chief Executive Officer of LVMH. LMVH is a French multinational luxury goods conglomerate which owns many major labels in areas such as wines and spirits, watches and jewelry, perfumes and cosmetics, fashion and leather goods and specialist retailing. Céline, Dior, Fendi, Louis Vuitton, Marc Jacobs, Bulgari, Sephora, Belvedere and Hennessy are just a few of the many brands that his company owns. To put it simply, Bernard is an extremely successful businessman who has created a vast fortune for his family. Defying Juliet's desires, that "family" consists of more than just her, her mother and father. In a previous marriage, Bernard produced two other children: Delphine and Antoine. In her father's eyes, both are the definition of perfection and are already making strides in the family business. The marriage that the two of them stemmed from ended abruptly, all thanks to Juliet's mother, Hélène. Working as a concert pianist and coming from a wealthy family herself, Hélène would have been fine on her own, but her own money never compared to Bernard's. She definitely saw dollar signs when she met him but shockingly (in her own words), she fell for the man and was happily married to him for eighteen years. Her parents divorced when she was seventeen, during her senior year of high school, and while it was upsetting, what bothered Juliet more was the selfish aspect of it. She didn't care so much that her parents no longer loved each other, because she had watched the love between them fade five years ago when Bernard was caught in an affair with one of her friend's mothers. What she cared about, was typical to Juliet's character, and that was herself.

The entitlement and selfish nature that she still holds today can definitely be, at least partially, attributed to her upbringing, because she was undeniably spoiled as a child. Although she had siblings, they lived in France with their mother, while Juliet lived with her mother and father in New York (although it felt like her father didn't live with him, with how frequently he was in his home country, France). She was essentially raised as an only child, and therefore, received all of her parents' spare attention and money. Mostly, the attention came in the form of material things, and though she treasured it as a child, it definitely played a role in her being a emotional, and arguably unstable, girl. She learned that if things didn't go her way, all she had to do was call her father and sob to him about it for five minutes, and from across the world, he would fix it for her. She could get out of a school detention for her uniform's skirt being tailored a bit too short by making a scene and having her parents contact the school, and she could get the handbag she had been fawning over if she threatened to kill herself if her parents said no. Call it dramatic, unnecessary, spoiled and crazy, and you'd be right, but the method always worked for her, so it became more than just a habit, and actually a part of her character. Because of this, much of Juliet's life was fairly easy. She faced no real struggles and though she would tell you that the world is out to get her, she's just dramatic and emotional, and unequipped to deal with real turmoil.

After graduating The Spence School in New York City, Juliet spent four years in California at University of San Diego, getting her bachelor's degree in communication studies. University of San Diego was a good school, but it was no Ivy League school. While her father was bothered by this at first, he knew that it wouldn't have been worth it to shell out the dough, under the table, to get her into a more prestigious school when everyone know that academics wasn't Juliet's strong suit. So, he allowed her to attended the school of her choice, and paid the tuition even when it was apparent that she was more invested in the school's Greek life and beach scene than the academics. Shockingly to some, she did manage to get her degree and returned to New York with it when she was twenty two. While most people in her position would be investing their time in job searching and trying to plan for their futures, Juliet was not. It was the last thing on her mind, really. She felt like she needed to give herself a break after (just barely) getting her degree, and she invested herself in the socialite lifestyle. Dinner parties, club scenes and elite events became her happy places, and as it became clear to her parents that she wasn't going to follow in her half-siblings footsteps and jump on board with the business side of her father's company, he decided to put her to use elsewhere, and "encouraged" her to walk in his brands' runway shows. It started a modelling career for her, that in her mind, isn't really a career. It's something that she does for fun. If she doesn't want to do a show, she doesn't do it. Having one of the most influential men in fashion as your father means that you can get away with being unprofessional, and since Juliet doesn't actually want this to be her career, she treats it as an optional hobby. She currently resides in a penthouse home in the Plaza Hotel with her sister.
---
---
▬▬▬▬▬▬▬▬▬▬▬▬▬▬▬▬▬▬▬▬▬▬▬▬▬▬▬▬▬▬▬▬▬▬▬▬▬▬▬▬▬▬▬▬▬▬▬▬▬▬▬▬▬▬▬▬▬▬▬▬▬▬▬▬▬▬▬▬▬▬▬▬
---
✧Tʜᴇᴍᴇ Sᴏɴɢ✧
New Romantics | Taylor Swift
We're all bored, we're all so tired of everything
We wait for trains that just aren't coming
We show off our different scarlet letters—
Trust me, mine is better

We're so young but we're on the road to ruin
We play dumb but we know exactly what we're doing
We cry tears of mascara in the bathroom
Honey, life is just a classroom

'Cause, baby, I could build a castle
Out of all the bricks they threw at me
And every day is like a battle
But every night with us is like a dream

Baby, we're the new romantics
Come on, come along with me
Heart break is the national anthem
We sing it proudly
We're too busy dancing
To get knocked off our feet
Baby, we're the new romantics
The best people in life are free

We're all here, the lights and noise are blinding
We hang back, it's all in the timing
It's poker, he can't see it in my face
But I'm about to play my Ace

We need love, but all we want is danger
We team up then switch sides like a record changer
The rumors are terrible and cruel
But, honey, most of them are true

'Cause, baby, I could build a castle
Out of all the bricks they threw at me
And every day is like a battle
But every night with us is like a dream

Baby, we're the new romantics
Come on, come along with me
Heart break is the national anthem
We sing it proudly
We are too busy dancing
To get knocked off our feet
Baby, we're the new romantics
The best people in life are free

So come on, come along with me
The best people in life are free

Please take my hand and
Please take me dancing and
Please leave me stranded,
It's so romantic

'Cause, baby, I could build a castle
Out of all the bricks they threw at me
And every day is like a battle
But every night with us is like a dream

'Cause, baby, I could build a castle
Out of all the bricks they threw at me
And every day is like a battle
But every night with us is like a dream

Baby, we're the new romantics
Come on, come along with me
Heart break is the national anthem
We sing it proudly
We are too busy dancing
To get knocked off our feet
Baby, we're the new romantics
The best people in life are free
---