---
▬▬▬▬▬▬▬▬▬▬▬▬▬▬▬▬▬▬▬▬▬▬▬▬▬▬▬▬▬▬▬▬▬▬▬▬▬▬▬▬▬▬▬▬▬▬▬▬▬▬▬▬▬▬▬▬▬▬▬▬▬▬▬▬▬▬▬▬▬▬▬▬
---
░░░░░░░░░░░░░░░░░░░░░░░░░░░
◤
◥
TEEGAN HANSLEY
☽ "I dedicate this one to you. For the heartbreak. I hope you hear it. I hope your heart aches." ☾
Sex With Me || Rihanna /|\ Love on the Brain || Rihanna /|\ Formation || Beyoncé
Fᴀᴄᴇ ᴄʟᴀɪᴍ ✦
Rita Ora
Dɪᴀʟᴏɢᴜᴇ Cᴏʟᴏʀ ✧
#993366
Tʜᴏᴜɢʜᴛ Cᴏʟᴏʀ ✦
#AC3973
◣
◢
---
▬▬▬▬▬▬▬▬▬▬▬▬▬▬▬▬▬▬▬▬▬▬▬▬▬▬▬▬▬▬▬▬▬▬▬▬▬▬▬▬▬▬▬▬▬▬▬▬▬▬▬▬▬▬▬▬▬▬▬▬▬▬▬▬▬▬▬▬▬▬▬▬
---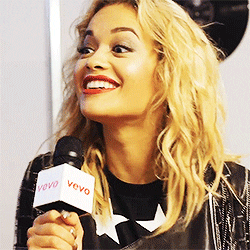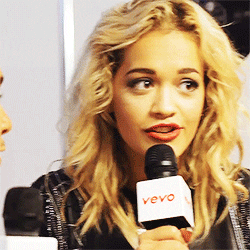 X
X
✦Fᴜʟʟ Nᴀᴍᴇ✦
Teegan Ava Marie Hansley
✧Nɪᴄᴋɴᴀᴍᴇ✧
Teegs - more common
Tee - rare
✦Bɪʀᴛʜᴅᴀʏ & Zᴏᴅɪᴀᴄ✦
July Third - ♋ - Cancer
✧Aɢᴇ✧
Twenty-seven; 27
✦Gᴇɴᴅᴇʀ✦
Female
✧Sᴇxᴜᴀʟɪᴛʏ & Mᴀʀᴛɪᴀʟ Sᴛᴀᴛᴜs✧
Heterosexual & Single
---
▬▬▬▬▬▬▬▬▬▬▬▬▬▬▬▬▬▬▬▬▬▬▬▬▬▬▬▬▬▬▬▬▬▬▬▬▬▬▬▬▬▬▬▬▬▬▬▬▬▬▬▬▬▬▬▬▬▬▬▬▬▬▬▬▬▬▬▬▬▬▬▬
---
✧Hᴀɪʀ✧
Teegan's hair is naturally brown, but she dyes it blonde. She prefers that color of her natural one. It tends to bring out her eyes more. She has had her hair in many different lengths. Currently it is medium length, just grazing pass her shoulders. She might cut it or she might let it grow. She has not decided yet.
✦Eʏᴇs✦
Her eyes are a chestnut brown. They are round and full of desire. When she does her makeup, she likes to make her eye color look darker or lighter. She is not past using false eyelashes or a bright eye shadow.
✧Sᴋɪɴ✧
Teegan has a gold with subtle brown color on her skin. She takes very good care of her skin. Between constant spa trips to throughly washing her skin every time she is in the shower, she makes sure that she is shining. There are no prominent scars on her body. Anything she got as a child has completely disappeared. She has normal ear piercings. She was thinking about cartilage at one point in time, but she decided against it. She does have a couple tattoos. One behind the ear. Another one On her hand. She does plan on getting more.
✦Hᴇɪɢʜᴛ & Wᴇɪɢʜᴛ✦
Teegan is rather short, standing at 5'5. And she weighs a rather healthy 130lbs. She tries to keep herself rather healthy, though it can be hard when she is obsessed with sweets.
✧Eᴛʜɴɪᴄɪᴛʏ✧
Teegan is 25% Egyptian, 30% Native American, 15% Dutch, 20% Swedish, 10% Unknown
She identifies as an African American.
✦In Depth✦
Teegan likes to entertain the idea that as a famous singer, she has her life together. And she does so by appearance. She dresses in top designers. She tends to have a girly side when it comes to outfits. Dresses, skirts, and heels are her favorite thing to throw on. She finds them rather comfortable. Other times she will wear jeans and a normal t-shirts. Teegs keeps up with her other basic girl needs. Like getting her nails and hair done on a regular basis. She plucks her own eyebrows, because she does not trust anyone else with it. Her tattoos do not have meanings. She just enjoys the way they look on her. She does want another one, but she is unsure of what it should be. Teegan's style is rather simple and can easily be duplicated. Finally, Teegan has a smile that could light up a room. It is contagious and can often lead to uncontrollable laughter.
---
▬▬▬▬▬▬▬▬▬▬▬▬▬▬▬▬▬▬▬▬▬▬▬▬▬▬▬▬▬▬▬▬▬▬▬▬▬▬▬▬▬▬▬▬▬▬▬▬▬▬▬▬▬▬▬▬▬▬▬▬▬▬▬▬▬▬▬▬▬▬▬▬
---
╔══════════════════════════╗
XXX

Creative✦Impulsive✧Devoted✦Stubborn✧Social
╚══════════════════════════╝
One the outside, Teegan looks as though her entire life is put together. She lives in a rather expensive studio apartment, in the heart of the city. She is a well known singer. She works for a very famous music producer. Teegs has good friends and a big heart. She is always making special appearances for people and seems to have her morals in the right place. And Teegan has worked very hard for that image. It took years of lying and manipulating until the media saw her they way she thought she should be. Perfect.

This is not far from the truth. Teegan is rather kind and has a big heart. Her all too trusting and social nature brings her more and more 'friends'. They ask her for favors and she provides of course. That is what good friends do. Every other week, its like Teegan has a new person following her around and being nice to her. Each time Teegs is fooled in thinking that they actually want to be her close friend. But of course, the fame is really all they want. And then once they get what they want from her she never hears from them. Teegan makes it seem like she does not mind, but it is slowly starting to get to her.

The singer/songwriter has a very creative mind. She always carries a notepad and pen with her. She never knows where inspiration is going to hit her. Though after editting and recording, her music sounds more of like what the 'label' thinks is good. Her meaning is still there and she initially got to write it. Her creativity is not just showing through her music, but through her impulsive nature. When an idea comes to her head, it does not take very long to think up a good plan and act out that idea. The only problem is that she tends to act on most ideas that she has without so much as a second thought. Some how she has managed to keep the media from catching all her bad impulsive ideas, but she has nearly ruined her image multiple times. It does not help that she excessively drinks alcohol. It just adds to the impulsivity.

She is also a very sexual person. She likes to be touched and pleasured. The blonde enjoys using her bodies abilities to the fullest. Everything from her voice to her moans. Though she is picky about who takes her to bed, she will continually return to that person. When she is not touching someone, she is very intimate. Handing touching, closeness, hugging, a kiss here and there are all apart of what Teegan loves. A lot of the time her intimacy does lead sex. And she prefers it that way.

Teegs is an extremely hard worker. She puts one hundred percent of her soul into her work. There is not a day that goes by that she is not working. Even if she is not in the studio, she is at a photo shoot or keeping up her image. Every time Teegan steps out onto the street she is working. She has no problem with it. She enjoys signing autographs and smiling all the time. It makes other people happy therefore she can easily pretend that she is happy as well.

Sadness is unknown to her fans. They have never seen her at low point, though it was a low point that has helped kickstart her career. She is always smiling in front of the cameras and in front of fans that she has no time to mope around. But Teegan has never really gotten over her breakup. In fact she is beyond miserable. But she keeps it bottled up. Teegan cannot remember when she has expressed any negative emotion in front of anyone. It has started to become a problem. She is starting to get bad panic attacks. Not from stress. Every now and then when she is feeling emotionally distressed and hides it, she will later breakdown. She hyperventilates, cries, and shakes. Never has this happened in front of anyone and she is trying to keep it that. Panic Attacks aren't part of her perfect image.

She has an excessive amount of alcohol in her apartment for after her panic attack. She will drink to her heart contents. Until her heart does not hurt anymore. Until she can't remember to have a panic attack. Teegan is slowly forming an addiction, but this is her form of anxiety medicine. When she is buzzed or drunk, she has no worries. No stress. The world is actually good and Teegs is truly happy.
---
▬▬▬▬▬▬▬▬▬▬▬▬▬▬▬▬▬▬▬▬▬▬▬▬▬▬▬▬▬▬▬▬▬▬▬▬▬▬▬▬▬▬▬▬▬▬▬▬▬▬▬▬▬▬▬▬▬▬▬▬▬▬▬▬▬▬▬▬▬▬▬▬
---
✦Lɪᴋᴇs✦
✧ Sweets ✧ ↣ Teegan likes anything sweets. Hard candy, chocolate, cake. Anything with excess sugar can be found in her studio. She has had this sweet addiction since she was a child. She has a better handle on it now than she did as a kid.

✧ Singing ✧ ↣ Her entire life is based on her ability to sing. She enjoys what she does. Song writing and making a track is something that brings her everlasting joy. She has been singing since she was a small child standing before a church. Now she sings for millions of people.

✧ Alcohol ✧ ↣ She did not discover this love until she was 21. She experimented with many different drinks in her birthday. She ended up with a headache and desire for more. She is not an alcoholic, but she does pick a day where she gets wasted. She often drinks while writing. It starts out as motivation and ends with her not being able to focus on the pencil in her hand.

✧ Sex ✧ ↣ Anything that brings her pleasure is a major plus in her book. She is picky about who she sleeps with and does not go around opening her legs for anyone. But she does like to be intimate and hands on. She has often combined alcohol and sex. It has brought both bad and good results. There aren't enough bad results to make her stop.

✧ Going Out ✧ ↣ Teegan is a socialite. She cannot be by herself for long periods of time unless she is writing music or sleeping. Other than that, she is always out of her home. She likes hanging out and finding something to do. She attends many parties, galas, and premiers just to be around a bunch of people.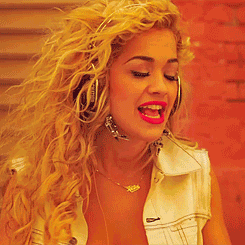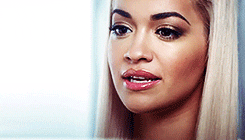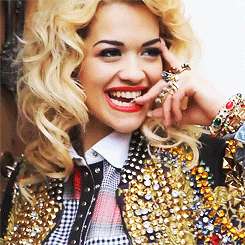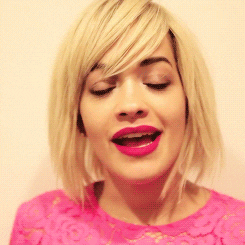 ✧Dɪsʟɪᴋᴇs✧
◆ Bad Publicity ✦ ↣ It ruins her image. The media starts spewing lies or secrets about her and then she has to work twice as hard to get the publicity to go away. Sometimes it does and sometimes it doesn't. The one that refuses to go away is the one where everyone assumes her boobs are fake. They aren't. She does not even have the money to go get a random boob job.

✦ Drugs ✦ ↣ Teegan has seen what it does to some people and she avoids it. She does not want to fuck up her life entirely. Maybe a little marijuana if the person offering it is trustworthy, but for the most part she stays away.

✦ Crying in front of people ✦ ↣ Teegan is confident. She tries to keep a smile on her face. But she is a human that faces problems all the time. And so she does not like to show that weakness in front of people. In fact when she feels like she is going to cry, she walks away.

✦ Betrayal ✦ ↣ She cannot count the amount of people that have come into her life and walked right out. People will pretend to be her friend for money, for a story, or for sex. She hates it. She is very wary of people, but it's hard to tell when everyone seems nice.

✦ Coffee/Tea ✦ ↣ She just does not like it. Something about the taste just puts her off. She sticks with water and soda.
---
▬▬▬▬▬▬▬▬▬▬▬▬▬▬▬▬▬▬▬▬▬▬▬▬▬▬▬▬▬▬▬▬▬▬▬▬▬▬▬▬▬▬▬▬▬▬▬▬▬▬▬▬▬▬▬▬▬▬▬▬▬▬▬▬▬▬▬▬▬▬▬▬
---
✧Tᴀʟᴇɴᴛs✧
✦ Singing ✦ ↣ Teegan has been singing since she was a young child. Her voice was a gift, at least that is what her parents said. They had her singing at church. All the practice solidified her skills. She sang at talent shows, events, weddings, etc. It was not long before she was discovered. And now she makes money doing what she loves.

✦ Cosmetics ✦ ↣ She became really good at doing her own eyebrows and makeup. Though she can do her own nails, she prefers to have someone else do it. But she has been become a master at blending and plucking. She does it for friends some times. If she was not a singer she would definitely be a make up artist.

✦ Lying ✦ ↣ Though she does not like when others lie about her, she has to lie in order to keep her image up. She has gotten quite good at lying about things going on in her life. It keeps the media about her in a positive light. The media thinks she is a fantastic singers with big plans. They don't know that she is actually heartbroken and confused. But that's her little secret.

✦ Drinking Alcohol ✦ ↣ She has built up her alcohol tolerance by a lot. She can drink much more than she could at 21 and for a lot longer. It might be branching out into an addiction, but it is not slowing Teegan down. It takes a lot for her to get drunk, but she is a advocate for it. She thinks everyone should try it.

✦Fʟᴀᴡs✦
✧ Cooking ✧ ↣ Teegan has messed up boiling water. There are countless times where she has almost burned down the complex that she lives in. It is better if she just does not walk into the kitchen unless it is to heat up take out. She does go out to eat a lot or have someone cook for her. It is just dangerous for her to turn on the stove.

✧ Stubborn ✧ ↣ Teegan does not like to back down from anything she believes in. If she thinks she can do something, she will do it. She hates being told she cannot do something. It just makes her want to do it more. It keeps her devoted to her work, but it can also get her in trouble with other people when they are trying to change her for the better.

✧ Under Exaggerating her Negative Emotions ✧ ↣ Teegan likes to keep up the idea that everything is okay. So when she is extreme distress, she plays it off. If she looks okay than people will assume she is okay when she isn't. Her friends practically have to force her to open up.

✧ Too Trusting ✧ ↣ Despite having been lied too, manipulated, and tricked she still tends to put too much trust on people. She has the intention that no one will do her harm. She is always wary at first, but by the end of the day she treating them like she has known them her entire laugh.

✧Secrets✧
✦Sleeping with her Music Producer ✦ ↣ Granted, her producer is beautiful. He is making her famous and he was hitting on her. Teegan does not deny her attraction to him, so there is no real harm in sleeping with him. Besides the fact that he has a wife and he is her boss. But so long as no one knows, she is in the clear.

✦In Love with The Entrepreneur ✦ ↣ The breakup was hard and heartbreaking. Teegan is unsure if she would give him a second chance if he came back to her. But she is in love with him. He was her first love and she cared deeply for him. Too this day if some one asked if she loved him she would say yes. Maybe not out loud, but it would be a yes. She has a great job so far, keeping it to herself.

✦ Panic Attacks ✦ ↣ Every now and then, though they are now becoming more frequent, she will have a mental breakdown. All her negative emotions build up and come up on their own. It is usually while she is alone for long periods of time. When she is left to her thoughts, it gives her the opportunity to think about her messed up life. She does not want anyone to find out.

✦ Slight Alcohol Addiction ✦ ↣ Teegan loves the taste. There is nothing she loves more than sipping some whiskey while writing a song. But she mostly uses it to keep her negative emotions from coming to the surface. She drinks more when she is alone. She is starting to become an alcoholic, but she prefers alcohol to panic attacks.
---
▬▬▬▬▬▬▬▬▬▬▬▬▬▬▬▬▬▬▬▬▬▬▬▬▬▬▬▬▬▬▬▬▬▬▬▬▬▬▬▬▬▬▬▬▬▬▬▬▬▬▬▬▬▬▬▬▬▬▬▬▬▬▬▬▬▬▬▬▬▬▬▬
---
✧Dʀᴇᴀᴍs✧
✦ Becoming an Internationally Famous Singer ✦ ↣ Teegan wants to travel the world and entertain everyone with her voice. She wants to make it big. She wants people to beg and plead for her to show up to one of their events. She wants to be as famous as Beyonce. She really is trying, but it has not worked out for her quite yet.

✦Find Love Again✦ ↣ Teegan wants to get over The Entrepreneur. She truly does. It is just giving her heartache it. And she wants to find love some where else. With someone that wants to spend the rest of their life with the imperfect Teegan and not Singer/Songwriter Teegan Hansley.

✦Fᴇᴀʀs✦
✧ Large Bodies of Water ✧ ↣ Teegan cannot swim. She has tried to learn and it just ended badly. She stays away from water that she cannot stand in. There is a reason why she does not sing on cruise ships. She honestly believes that she will drown out in the water and no one will be able to save her. Teegan is just fine on land.

✧ Getting Caught with her Producer ✧ ↣ Though the sex is great, he is still married and her boss. If anyone was to find out, she would lose her singing career. The last thing she wants to lose everything she worked so hard for.

✧ Having a Panic Attack in Public ✧ ↣ Teegan will be a laughing stock and her perfect image ruined. No one would want to be with a depressed washed up singer. So far she has been doing a good job at keeping her panic attacks in private.

✧ Losing her Career ✧ ↣ Nothing will destroy, Teegan more than losing the thing she loves the most. If she is not able to sing, she is not sure what she will do withe herself. She is doing her best to keep her secrets under the wraps so that this does not happen.
---
▬▬▬▬▬▬▬▬▬▬▬▬▬▬▬▬▬▬▬▬▬▬▬▬▬▬▬▬▬▬▬▬▬▬▬▬▬▬▬▬▬▬▬▬▬▬▬▬▬▬▬▬▬▬▬▬▬▬▬▬▬▬▬▬▬▬▬▬▬▬▬▬
---
✧Thomas Hansley✧ ↣ Father ↣ Alive
✦Rebecca White-Hansley✦ ↣ Mother ↣ Deceased
✧Hunter Hansley✧ ↣ Brother ↣ Alive
✦Hɪsᴛᴏʀʏ✦
Teegan was born to a typical Christian family. Every Sunday was church day. Every holiday was spent in front of the cross. Meals could not even be looked at until someone said grace. Teegan was the youngest and named after her grandmother. She has an older brother named Hunter. They were relatively close. When they weren't at church they were hanging out together, protecting one another. They did argue a lot about things, but it is the same amount of arguing that most siblings go through. At the end of the say they were really close.

Her father is a lawyer and a pastor for the church. They were always front row, listening to the detailed sermon he has rehearsed the entire week before. It sounded the same. It always sounded the same. Teegan and Hunter always had to keep their talking to a bare minimum. Their mother would whack them if they were caught laughing or giggling about something. Her mother was no part of the church. She just supported dad when he preached. Her mother was a house rep. She sold houses up and down the neighborhood. She was really good at what she did. The Hanley's were a basic middle class family.

Teegan had started singing since she was 7. Her mother had put her in the children's choir. At first, Teegs did not like it. She had tried to get out of it many times. Pretending she was sick, trying to strain her voice, running away, etc. Nothing worked. She sang in the children choir until she was 12. Teegan tried out to be lead singer of the praise band and her desire to sing has taken off from there. She went to praise band competitions and has won many first place trophies. When she was 16 her brother and her would make youtube videos of her singing and Hunter playing the guitar. They were actually really good.

When Teegan was 18 her mother died of a brain aneurism. The death shook the family. There was an elaborate funeral for her and the entire church came out. There was family, Teegs had never met before that showed up to attend. For a year or so no one did anything. Teegan stopped singing. Hunter took a couple semesters off from college. Their father started working from home. It was the church that got them all back into the rhythm. Though Teegan never believed in God, she was grateful to have the church fix her family. It wasn't until Teegan was 25 when she got discovered as a singer. A producer heard the song she wrote from her heartbreak and decided to call her.

Two years of hard work and not her name is all over the place. Though she had to change a bit of who she is and how she acted, it was for the best. Though two years was long enough to get herself in very compromising situations. The producer had started hitting on her early in her career, but she had brushed him off. She was trying to focus on her music. But with that same year she became more impulsive and drank way more alcohol. Once of those drunken nights was spent in the producer's bed. It was then that she just decided to keep it up where sober or drunk. Her panic attacks were more recent since she does not openly share distressing emotions and hides them with alcohol. Teegan is slowly declining and no one knows. She refuses to tell her family. And any one close to her will judge her. So she just indulges in her alcohol, praying to the god she doesn't believe in for help.
---
---
▬▬▬▬▬▬▬▬▬▬▬▬▬▬▬▬▬▬▬▬▬▬▬▬▬▬▬▬▬▬▬▬▬▬▬▬▬▬▬▬▬▬▬▬▬▬▬▬▬▬▬▬▬▬▬▬▬▬▬▬▬▬▬▬▬▬▬▬▬▬▬▬
---
✧Tʜᴇᴍᴇ Sᴏɴɢ✧
Need You Now | Lady Antebellum

Picture perfect memories scattered all around the floor.
Reaching for the phone 'cause I can't fight it anymore.

And I wonder if I ever cross your mind?
For me it happens all the time.

[Chorus:]
It's a quarter after one, I'm all alone and I need you now.
Said I wouldn't call but I've lost all control and I need you now.
And I don't know how I can do without.
I just need you now.

Another shot of whiskey, can't stop looking at the door.
Wishing you'd come sweeping in the way you did before.

And I wonder if I ever cross your mind?
For me it happens all the time.

[Chorus:]
It's a quarter after one, I'm a little drunk and I need you now.
Said I wouldn't call but I've lost all control and I need you now.
And I don't know how I can do without.
I just need you now.

Oh, whoa
Guess I'd rather hurt than feel nothing at all.

[Chorus:]
It's a quarter after one, I'm all alone and I need you now.
And I said I wouldn't call but I'm a little drunk and I need you now.
And I don't know how I can do without.
I just need you now
I just need you now.
Oh, baby, I need you now.
---