First Name: Not specified
Last Name: Not specified
Preferred Name: Circus
Age: 14
Gender: Female
Species: Elf/Human/ Bat
Class: Death
Personality: Circus is a mysterious human, seemingly unhuman and human at the same time the way she puts out her demeanor. Circus is slightly a pyschopath, and occasionally sings a song called "iNSaNiTY".
Appearance: Circus wears a black, top hat. Also, she has small bat wings along with bandages around her leg and head. She has a devil tail, along with elf-like ears.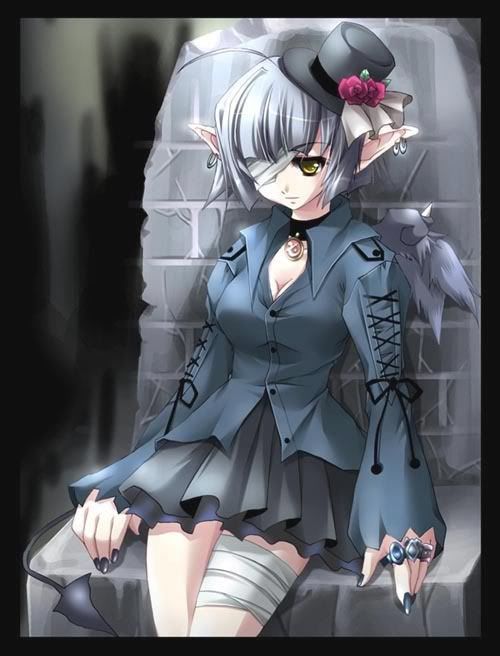 Theme Song:
http://www.youtube.com/watch?v=6PHpCywC ... re=related
Pets: A black bat named Freak. This bat was born in the Shadow Dimension.
History: She doesn't remember.
Weapon: A dark red staff with a red and orange fake snake wounding around it, and particularly the snake glows. At the end of the staff, the head of the snake is there and the snake has it's mouth open, fangs seen and everything. At the start of the snake, where the handle is, there's two spikes on each side of the handle. The staff itself is called the Snake's Spell, a rare staff.
Likes: Being odd, and particulary boys.
Dislikes: Generally the word "no".