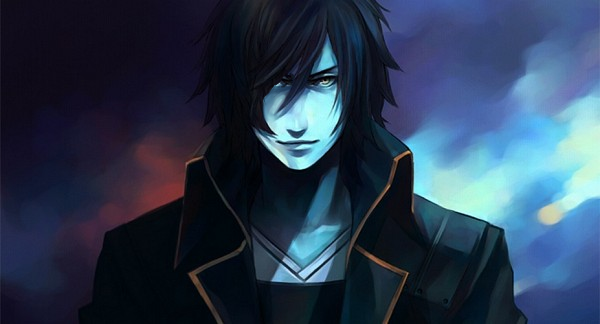 Name:
Aysen Caelholdt
Age:
23
Race:
Balt
Weapon:
Diamanter

A short-sword once wielded by Aysen's great-grandfather Elias Caelholdt, one of the most revered Balt warriors to have ever lived. The blade is imbued with the power of ice, and is said the have a hidden power that is only revealed when the wielder realizes their true destiny. 
Abilities:
~Swordsmanship
~Acrobatics & Athleticism
~Convincing/Persuasive
~Minor Magic Capabilities
~Rune of Protection
History:
Aysen was born to Stella and Valentus of the famed warrior clan Caelholdt, the second attempt after a tragic miscarriage, and was marked by bad omens ever since that day. When he was but two years of age, a howling crow with bright purple eyes, flew through on open window and landed on his crib, during a social gathering, a sinister sign of the child's impending dark fate. This prophecy nearly came true two years later, when he was lead to an icy stream by the legendary Brooke horse, a mythical creature that leads marked children to their fate by enticing them with its presence, and drowning them. He was saved by a passer by, who reported the occurrence to his parents.
As a young man, Aysen trained, like his father and ancestors before him to become a strong and revered warrior, but was shunned by the city's inhabitants due to his supposed doomed fate, a fate that was to see him bring pain and suffering to all those close to him. After the death of his mother due to a mysterious illness, he stole the clan's legendary sword Diamanter, and fled the ice city, heading for the Nineve's famed plains city, where he then became involved in the Quokim conflict.
Oddities:
Runic Tattoos covering his left arm, a multitude of scars on his back, several smaller scars on his chest.
Due to the legend of the Howling Crow that has been associated with him since he was young, Aysen is terrified of birds.
Being a Balt, he also has an extremely high cold tolerance.
Relationships:
Family:
Freyja Caelholdt - Younger Sister
Sven Caelholdt - Younger Brother
(
Deceased
)
Valentus Caelholdt - Father
Stella Caelholdt - Mother
(
Deceased
)
Elias The Younger Caelholdt - Grandfather
Other Misc. Members of Clan Caelholdt
Alliance:
Nineve