Rosalind Kingfisher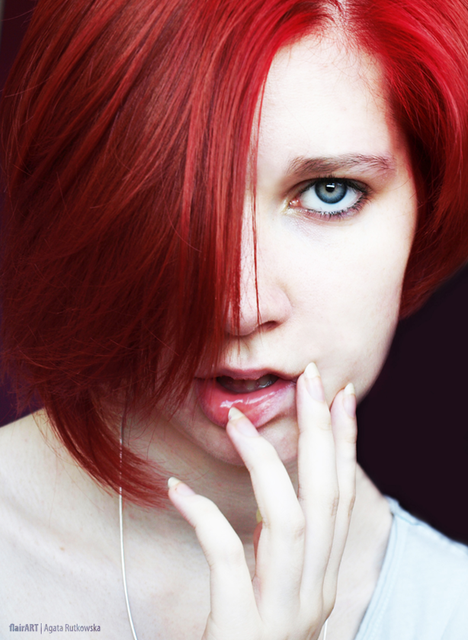 Name: Rosalind Kingfisher
Age: 17
Sexuality: Bisexual
How May Months Along?: 3 months
Appearance:
Slender and devastatingly beautiful, Rosalind's eyes are pale blue-gray, her hair bright red and cascading in voluminous waves down her back, stray strands clinging to her pale skin. She has a nice body, the right balance of curves and slenderness. 5'10", Rosalind is still considered too short to be a model, but she doesn't want to be a model. Flexible and strong, Rosalind is a dancer, a...party-girl.
Rarely is she seen at a party without either a plastic cup full of beer in her hands or a cigarette poised precariously between index and middle fingers, the end smoldering brightly. It's only at parties that she smokes. At school, she looks the part of a bad-girl, but she's never seen smoking on school grounds. Only at parties.
And then on the other side of the spectrum, an elaborate silver cross around her neck, attached to a thin slender chain long enough for for her to tuck the cross under her shirt. She wears numerous rings, and has numerous piercings in her ears. A nose stud and a
tattoo
on the small of her back complete the entire package.