Oliver Loxton
.::Age::.
19
.::Gender::.
"Ah... last time I checked, I was a male."
.::Grade Year::.
"College! Isn't it amazing how time flies?
.::Nationality::.
"Human! I know... boring, right?"
.::Obligation::.
"Art! I'm not exactly good at drawing, but I still enjoy the classes fully."
---
---
[color=red].::Eye Color::.
Golden brown
.::Hair Color::.
Red with a orange tint. However, his natural hair color is dirty blonde.
.::Blood Type::.
O
.::Height::.
5,11
.::Weight::.
136 pounds
.::Physical Description::.
Oliver is one to dress rather nicely, seeing how his wardrobe is made up of dress shirts, thin coats, and dress shoes; despite the fact that the school requires uniforms, that is. Even so, he never does anything to his bedhead styled hair except for run a comb through it every 3 or 4 days. He just hasn't really found the need to mess around with it. Oliver has various scars along the back of his neck, right arm, and a small one across his cheek. No one knows what has caused these permanent injuries because Oliver absolutely refuses to tell.
---
---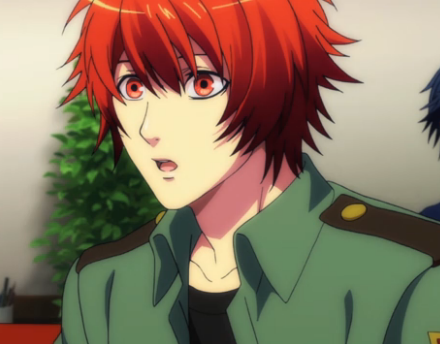 ❤
Sweets
❤
Spicy food
❤
Swimming
❤
Singing
❤
Quiet places
☠
Loud noises
☠
Teasing of his hair color
☠
Math
☠
Stuck ups
☠
Hot pinkOliver is the best listener anyone could ask for. He's always caring, compassionate, understanding and most importantly, there when you need him. Oliver is always making sure everyone is okay and doing well, even sometimes before himself. It makes him happy when others are happy, and that in itself is more than he could ever ask for. He's extremely calm when it comes to violence. Never once has he ever raised a hand to hurt someone. He keeps to himself a lot, and is typically really bad at meeting new people. Although, once he gets to know someone he is quite friendly. He's very shy, to a point where he will inappropriately walk away from something or someone. He just hasn't grown out of 'that stage' yet.

However, if you're able to get close to Oliver, he becomes a little clingy and hyper at times. It's as if the unsocial part of him has just disappeared when he gets comfortable with someone.
---
---
.::History::.
Despite coming from a well to do family, Oliver's life with his family is very difficult because of various problems. HIs parents are divorced and his father has chosen his new wife over Oliver, forcing him to move out and live in a apartment by himself.

However when his father's business goes bankrupt and he runs away, he is left in the care of her mother who has also re-married and now has a new family of her own. Oliver had difficulty getting along with his step-father and half-sibling. He admits he is too afraid to return to his mother because his mother has become pregnant again and Oliver fears that he will not fit in and would just be a burden to them. So he stayed at his empty apartment and studied hard to get into a certain school in Japan.