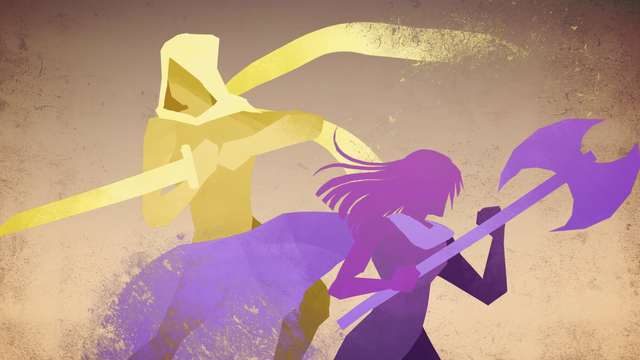 R

emnant. A world of forgotten history and endless legends. One such legend states that mankind was born from dust into a hostile world, forced to battle for survival against soulless creatures of darkness known as the Grimm. However, man discovered a power that would help them combat the forces of darkness; they named their newly discovered power, Dust, after that from which they were formed. Armed with Dust, described as "Nature's Wrath", mankind was able to turn the tide against the Grimm.

In the absence of darkness, mankind was able to build civilization and spread throughout the world. The mining of Dust would continue to be a major industry, leading to the rise of large enterprises such as the Schnee Dust Company.

However, having survived the Grimm menace, humanity began to turn against itself, spiraling into a series of self-destructive conflicts. The largest of these was the Great War, fought over issues of individualism and self-expression. Conflict also arose between the humans and the subjugated Faunus, eventually sparking the Faunus Rights Revolution.

In the modern day, most people live within the four Kingdoms; Vale, Mistral, Atlas and Vacuo. Through a combination of human tenacity and the use of natural barriers, these settlements managed to survive and are regarded as "safe havens" and "beacons of hope" for humanity. However, small villages and nomadic communities do exist outside of the territories of the main kingdoms, though they are noted as being far more susceptible to Grimm attacks. This serves to emphasize that Remnant is not a particularly welcoming world to humans and Faunus.

Huntsmen and Huntresses are elite warriors dedicated to slaying the creatures of Grimm, monsters that are attracted and created from negative human emotions. Their duty is to "uphold the peace" of their world.

Following the Great War's conclusion on the island of Vytal[/url], the occupation of Huntsman was created alongside the Huntsman academies. These academies were charged with training the elite warriors whose roles are to safeguard mankind's future. Those who wish to become full-fledged Huntsmen or Huntresses often first attend primary combat schools like Sanctum Academy of Mistral, or Signal Academy located in Patch, which show new students the fundamentals of combat, weapon crafting and the applications of Dust and Aura in the battlefield. The Huntsman academies and the Kingdoms they correspond to are:


Vale - Beacon Academy
Mistral - Haven Academy
Vacuo - Shade Academy
Atlas (formerly Mantle) - Atlas Academy

Trainees are grouped into teams of four, with the intention of fostering empathy and teamwork, as well as lasting bonds, between team members – qualities considered of great importance for future Huntsmen and Huntresses. These teams may stay intact after graduation, but teams are also known to disband as their members pursue solo careers.

The courses include history lessons and studies of the Grimm. The more active components include field trips to potentially dangerous locations, sparring matches with other students, as well as an opportunity to participate in the Vytal Festival Tournament and spar with students from other academies. Students also go on actual missions commensurate to their skill level as part of their training; first-years are accompanied by a professional Huntsman, whilst second years and above may go on high-risk missions alone.



---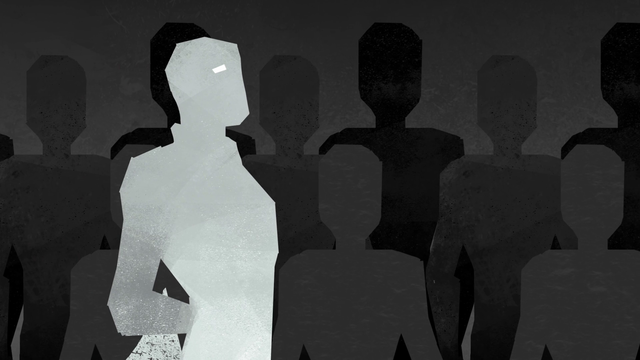 A

tlas, formerly known as Mantle, is a kingdom located in the northern continent. Like all the kingdoms, Atlas is governed by a ruling council to represent the people and their needs. It is here, in the far reaches of Remnant, that our story takes place.

The Huntsman academy of Atlas is known as Atlas Academy. General James Ironwood is a prominent leader of the military, as well as the headmaster of the academy. Unlike most kingdoms, Atlas' government, military, and the Academy function as a single entity.

The kingdom is known for its innovation and far-reaching technological achievements, having developed, and then gifted the Cross Continental Transmit System to the rest of the world after the Great War, allowing for communication between the four kingdoms. Atlas is also a primary producer of Dust, and the Schnee Dust Company's main headquarters is located in the kingdom. Other technological advances spearheaded by the kingdom of Atlas include great strides in the field of robotics. Robots built for combat include the Atlesian Knight-130, supplied by Atlas to the rest of Remnant for several years.

However, some of the Kingdom's scientific research into the nature and composition Aura takes it into more morally questionable areas. Their research has yielded experimental technology that is capable of "capturing" Aura from a person and transferring it to something or someone else. The existence of this technology is highly classified, but many of those who do know of it see it as unnatural and wrong.

The kingdom's armed forces are made up of an organized body known as the Atlesian military, which is regarded as the world's strongest military power. Human soldiers are seen wearing a uniform that includes metal body armor and helmets that conceal their faces. They are seen wielding a variety of weapons including rifles, pistols and swords.

Atlas has always supported the idea of the removal of men from the dangers of the battlefield, thus a large component of their significant military force is made up of android soldiers, such as the Atlesian Knight-200, designed to replace the standard Atlesian Knight-130 security model. The androids were heavily networked, routed through the large carrier airships used by the air fleet; destruction of all such ships in the area leads to a full shutdown of all automated units.

The Atlesian military understands that many situations still require a human presence, with human soldiers still serving among their forces, and in conjunction with the Schnee Dust Company have also introduced piloted mechanized battle-suits known as the Atlesian Paladin-290. Although designed to operate in as piloted units, they can also be remotely and independently operated, functioning in the same way as the smaller Knight units.

Along with their army, the kingdom also boasts an impressive air-fleet, able to field several large airships and a heavy escort of smaller fighter-transports, which can provide tactical fire support for its ground forces. This domination of the skies allows the Atlesian military to respond and deploy its troops to face potential threats in quick succession.

The Atlesian military's Special Operatives unit is known to recruit graduate Huntsmen and Huntresses from Atlas Academy. This practice has drawn criticism, as Huntsmen were initially intended to be free from allegiance to a specific kingdom, and the practice also involved pressuring of the graduates and trainees.


---
"If the sky that we look upon

Should tumble and fall

Or the mountain should crumble to the sea

I won't cry, I won't cry

No, I won't shed a tear

Just as long as you stand, stand by me"
The second year team SALT, lead by Seo Yong, came under spotlight during their first year at Atlas academy, due to their exemplary performance In defending the academy from the the Yeren, and exceedingly powerful Grimm who had terrorized the mountains near Atlas for years. Sadly, one of the members of the team, the original "L", the brother of "T" Perished during the fight. Though the team has grown extremely close over the past year, "T" has had a hard time accepting the new "L", and this has been a cause of strife for the group during their second year.
---
Seo Yong|Male|19|Human|

#FF0800
"I'm the one
That was born in a nightmare, a murderer's son
Got no gun
But I gleam like a blade, and I'm harder than iron"
---
"A"|Female|19|Faunus|[COLOR CODE]
"You were the one
Who held me down and told me I was heading nowhere
You said know your place
Accept your fate and show good face
And be thankful that you're there
That was so long ago, when you owned me
I believed it was true
Bend me, shape me, build me, break me
Why was I your fool"
---
"L"|Male|19|Human|[COLOR CODE]
---
"T"|Female|18|Human|[COLOR CODE]
"We're all born with a dream
We wanna make come true
The best will climb to the top like me
The rest will end up like you
I bet it's hard to live with
Knowing that you'll never be this fine
Don't be distraught don't be sad
You gave it your best try"
---




While you could easily label team KNDL, lead by "K" as a trouble making, prankster, show-off, rag-tag group of ne'er-do-wells, there is something greater burning beneath the surface. A first year team, they have been known for their trouble-making antics, but perhaps, as the General suggests, they should be known for their unusual skill and fluid teamwork. As such, they have impressed the General, and he tends to overlook their antics, much to the chagrin of the other students.


---
"K"|Female|18|Human|[COLOR CODE]
"They see you as small and helpless
They see you as just a child
Surprised when they find out that a warrior will soon run wild
Prepare for your greatest moments
Prepare for your finest hour
The dream that you've always dreamed is
Suddenly about to flower"
---
"N"|Male|17|Human|[COLOR CODE]

"Listen up, strap in, notify your next of kin

You're about to take a ride a little on the blazing side

Guzzle down your Red Bull, you're gonna need a bucket full

You're watching me accelerate, tear up on the interstate

A certified monster, I'm an absolute trip

Like Otis Redding, Hard to Handle, so you better get a grip

Super fast, super fly, bonafide wise guy

Call the morgue and say goodbye

Write your will, it's time to die"
---
"D"|Male|18|Human|[COLOR CODE]
"Our dreams came true, our path was clear
The moon watched safely from above
But every smile, is not the same
And every heart's not filled with love
For mankind
Look around it's getting very hard to find
Not every open wound is simply healed by time, But revenge is always sweet
And chaos is the prize"
---
"L"|Female|17|Human|[COLOR CODE]
"Some believe in fairy stories
And the ghosts that they can't see
I know that I could do so much
If I could just believe in me
Mirror mirror
Tell me something
Can I stop my fall"
---
Character Sheet
Thanks to the awesome Cutup, for the use of his RWBY character sheet!
Code: Select all

[font=Harrington][center][img]Fontmeme or such: Name[/img]
[img]gif or pic[/img]
[img]http://static.tumblr.com/srkzstu/jf9l7fliy/divider.png[/img]
[url=LINK]Song[/url] ♫ [url=LINK]Song[/url] ♫ [url=LINK]Song[/url] ♫ [url=LINK]Song[/url] ♫ [url=LINK]Song[/url] ♫ [url=LINK]Song[/url]
[color=#][size=200][b]{[/b][/size][/color][i]"Quote."[/i][color=#][size=200][b]}[/b][/size][/color]
[hr][/hr]
[left][img]pic or gif[/img][/left][right][color=#][size=130]▐ ❖
▐ ❖
▐ ❖
▐ ❖
▐ ❖
▐ ❖
▐ ❖
▐ ❖
▐ ❖
▐ ❖
▐ ❖
▐ ❖
▐ ❖
▐ ❖[/color][/size][/right][color=#][b]| N A M E |[/b][/color]

[color=#][b]| M E A N I N G |[/b][/color]
What does their name mean?
[color=#][b]| N I C K N A M E |[/b][/color]

[color=#][b]| A G E |[/b][/color]

[color=#][b]| G E N D E R |[/b][/color]

[color=#][b]| S P E C I E S |[/b][/color]
Human or Faunus? If Faunus what type?
[color=#][b]| T E A M |[/b][/color]

[color=#][b]| S E X U A L I T Y |[/b][/color]
Any kind
[hr][/hr]
[img]Fontmeme or such: In The Mirror[/img]
[img]gif or pic[/img]
[img]http://static.tumblr.com/srkzstu/jf9l7fliy/divider.png[/img]
[color=#][size=200][b]{[/b][/size][/color][i]"Quote."[/i][color=#][size=200][b]}[/b][/size][/color]
[hr][/hr]
[left][color=#][size=130]❖▐
❖▐
❖▐
❖▐
❖▐
❖▐
❖▐
❖▐
❖▐
❖▐
❖▐
❖▐
❖▐
❖▐
❖▐
❖▐
❖▐
❖▐[/color][/size][/left][right][img]gif or pic[/img][/right][color=#][b]| H E I G H T |[/b][/color]

[color=#][b]| W E I G H T |[/b][/color]

[color=#][b]| E Y E C O L O R |[/b][/color]

[color=#][b]| H A I R C O L O R |[/b][/color]

[color=#][b]| A P P E A R A N C E |[/b][/color]
This includes general clothing style, etc.
[color=#][b]| O D D I T I E S |[/b][/color]
Could be something as simple as an accent, scar, or tattoo.
[hr][/hr]
[img]Fontmeme or such: Beneath The Surface[/img]
[img]pic or gif[/img]
[img]http://static.tumblr.com/srkzstu/jf9l7fliy/divider.png[/img]
[color=#][size=200][b]{[/b][/size][/color][i]"Quote."[/i][color=#][size=200][b]}[/b][/size][/color]
[hr][/hr]
[left][img]gif or pic[/img][/left][right][size=130][color=#]▐ ❖
▐ ❖
▐ ❖
▐ ❖
▐ ❖
▐ ❖
▐ ❖
▐ ❖
▐ ❖
▐ ❖
▐ ❖
▐ ❖
▐ ❖
▐ ❖
▐ ❖
▐ ❖
▐ ❖
▐ ❖
▐ ❖
▐ ❖
▐ ❖
▐ ❖
▐ ❖
▐ ❖
▐ ❖
▐ ❖
▐ ❖
▐ ❖[/color][/size][/right][color=#][b]| P E R S O N A L I T Y |[/b][/color]
[i][u]✦ Trait ✧ Trait ✦ Trait ✧ Trait ✦[/u][/i]

At least two full paragraphs.
[hr][/hr]
[img]Fontmeme or such: What Makes Me Special[/img]
[img]pic or gif[/img]
[img]http://static.tumblr.com/srkzstu/jf9l7fliy/divider.png[/img]
[color=#][size=200][b]{[/b][/size][/color][i]"Quote."[/i][color=#][size=200][b]}[/b][/size][/color]
[hr][/hr]
[left][size=130][color=#]❖▐
❖▐
❖▐
❖▐
❖▐
❖▐
❖▐
❖▐
❖▐
❖▐
❖▐
❖▐
❖▐
❖▐
❖▐
❖▐
❖▐
❖▐
❖▐
❖▐
❖▐
❖▐
❖▐
❖▐
❖▐[/color][/size][/left][right][img]pic or gif[/img][/right][color=#][b]| W E A P O N |[/b][/color]

[color=#][b]| S E M B L A N C E |[/b][/color]

[color=#][b]| S T R E N G T H S |[/b][/color]At Least five. Repeat if needed.
✦ANSWER - EXPLANATION
✧ANSWER - EXPLANATION
✦ANSWER - EXPLANATION
✧ANSWER - EXPLANATION
✦ANSWER - EXPLANATION
[color=#][b]| W E A K N E S S E S |[/b][/color]As many or more as Strengths. Repeat if needed.
✦ANSWER - EXPLANATION
✧ANSWER - EXPLANATION
✦ANSWER - EXPLANATION
✧ANSWER - EXPLANATION
✦ANSWER - EXPLANATION
[hr][/hr]
[img]Fontmeme or such: What You Should Know[/img]
[img]pic or gif[/img]
[img]http://static.tumblr.com/srkzstu/jf9l7fliy/divider.png[/img]
[color=#][size=200][b]{[/b][/size][/color][i]"Quote."[/i][color=#][size=200][b]}[/b][/size][/color]
[hr][/hr]
[left][img]pic or gif[/img][/left][right][size=130][color=#]▐ ❖
▐ ❖
▐ ❖
▐ ❖
▐ ❖
▐ ❖
▐ ❖
▐ ❖
▐ ❖
▐ ❖
▐ ❖
▐ ❖
▐ ❖
▐ ❖
▐ ❖
▐ ❖
▐ ❖
▐ ❖
▐ ❖
▐ ❖
▐ ❖
▐ ❖
▐ ❖
▐ ❖
▐ ❖
▐ ❖
▐ ❖
▐ ❖
▐ ❖
▐ ❖
▐ ❖
▐ ❖
▐ ❖
▐ ❖
▐ ❖
▐ ❖
▐ ❖
▐ ❖[/color][/size][/right][color=#][b]| H O B B I E S |[/b][/color]At least three. Repeat if needed.
✦ANSWER - EXPLANATION OR CHARACTER QUOTE
✧ANSWER - EXPLANATION OR CHARACTER QUOTE
✦ANSWER - EXPLANATION OR CHARACTER QUOTE
[color=#][b]| H A B I T S |[/b][/color]At least three. Repeat if needed.
✧ANSWER - EXPLANATION OR CHARACTER QUOTE
✦ANSWER - EXPLANATION OR CHARACTER QUOTE
✧ANSWER - EXPLANATION OR CHARACTER QUOTE
[color=#][b]| L I K E S |[/b][/color]At least five. Repeat if needed.
✦ANSWER - EXPLANATION OR CHARACTER QUOTE
✧ANSWER - EXPLANATION OR CHARACTER QUOTE
✦ANSWER - EXPLANATION OR CHARACTER QUOTE
✧ANSWER - EXPLANATION OR CHARACTER QUOTE
✦ANSWER - EXPLANATION OR CHARACTER QUOTE
[color=#][b]| D I S L I K E S |[/b][/color]At least five. Repeat if needed.
✦ANSWER - EXPLANATION OR CHARACTER QUOTE
✧ANSWER - EXPLANATION OR CHARACTER QUOTE
✦ANSWER - EXPLANATION OR CHARACTER QUOTE
✧ANSWER - EXPLANATION OR CHARACTER QUOTE
✦ANSWER - EXPLANATION OR CHARACTER QUOTE
[color=#][b]| G O A L S |[/b][/color]At least three. Repeat if needed.
✦ANSWER - EXPLANATION OR CHARACTER QUOTE
✧ANSWER - EXPLANATION OR CHARACTER QUOTE
✦ANSWER - EXPLANATION OR CHARACTER QUOTE
[color=#][b]| F E A R S |[/b][/color]At least three. Repeat if needed.
✧ANSWER - EXPLANATION OR CHARACTER QUOTE
✦ANSWER - EXPLANATION OR CHARACTER QUOTE
✧ANSWER - EXPLANATION OR CHARACTER QUOTE
[hr][/hr]
[img]Fontmeme or such: Skeletons In The Closet[/img]
[img]pic or gif[/img]
[img]http://static.tumblr.com/srkzstu/jf9l7fliy/divider.png[/img]
[color=#][size=200][b]{[/b][/size][/color][i]"Quote."[/i][color=#][size=200][b]}[/b][/size][/color]
[hr][/hr]
[left][size=130][color=#]❖▐
❖▐
❖▐
❖▐
❖▐
❖▐
❖▐
❖▐
❖▐
❖▐
❖▐
❖▐
❖▐
❖▐
❖▐
❖▐
❖▐
❖▐
❖▐
❖▐
❖▐
❖▐
❖▐
❖▐
❖▐
❖▐
❖▐
❖▐
❖▐
❖▐
❖▐
❖▐
❖▐
❖▐
❖▐
❖▐
❖▐
❖▐
❖▐
❖▐
❖▐
❖▐
❖▐
❖▐
❖▐
❖▐
❖▐
❖▐
❖▐
❖▐
❖▐[/color][/size][/left][right][img]gif or pic[/img][/right][color=#][b]| H I S T O R Y |[/b][/color]
At least two paragraphs, the longer the better!
[color=#][b]| F A M I L Y T I E S |[/b][/color]
Any family members?
[hr][/hr]
[img]Fontmeme or such: Behind The Scenes[/img]
[img]pic or gif[/img]
[img]http://static.tumblr.com/srkzstu/jf9l7fliy/divider.png[/img]
[color=#][size=200][b]{[/b][/size][/color][i]"Quote."[/i][color=#][size=200][b]}[/b][/size][/color]
[hr][/hr]
[left][img]pic or gif[/img][/left][right][img]pic or gif[/img][/right][color=#][b]| F C |[/b][/color]

[color=#][b]| C O L O R |[/b]
#[/color]
[color=#][b]| P R O T R A Y E D B Y |[/b][/color]
Your username here
[hr][/hr]
Sheet Ⓒ of CutUp[/center][/font]
---
Reservations last 24 hours. After that, a substantial work in progress must be submitted to receive a 24-hour extension. After that, you may still submit the character, but the spot will be opened up to any other potential applicants. If someone reserves your spot before you submit your WIP, the spot will be given to them regardless. If that person does not submit a WIP, that spot will be re-opened to you.

When creating a character, please follow the color naming rule to some extent, though I won't be too harsh on this. Your character must also reflect the song in their reservation slot to some extent. Whether this be in their personality, background or something else is up to you, but there must be a clear link.

Team SALT are first year students, if that wasn't clear. They should know each other quite well already, with the exception of "L". Team KINDL are first year students, so they may not know each other as well, but the start of the roleplay will take place during the mid-year break, so they will have gotten at least somewhat acquainted with each other already.

I will not put a minimum post length, quality over quantity after all, but please don't post three sentences. Try to at least post every week or two, I'm pretty flexible with that jazz.

This will be a mature roleplay, with violence, swearing, the whole shebang.

Collaboration is encouraged.

If you have any questions, feel free to ask in the OOC or PM me. I'm friendly, I swear! \ (•◡•) /