Name:
Arian C. Fay
AKA:
Arian
"If we don't stop this war, this war will stop us."
Age:
31
Gender:
Male
Race:
Caster
Personality:
He's nice, lively, and he can be fun. But he can also hold malice against you, and ever since the Solatium Crisis he gets moody or angered if you talk about it wrong.
Appearance:
Hair: A nice chocolate brown, moderately long, with bangs he tries to keep out of his eyes.
Eyes: Bright, piercing, green.
Build: He has anormal build for a guy his age,
Skin Tone: White.
Height: He's about 5'11
Weight: Nyah, don't feel like thinking of a reasonable answer.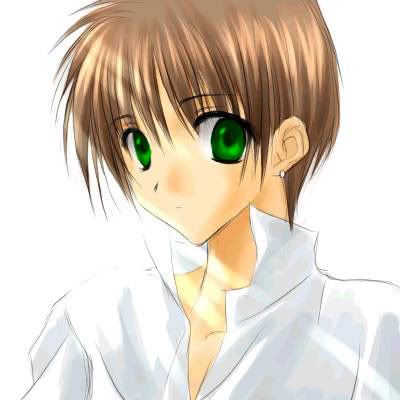 Voice: Moderately low, normal for his age.
Handed: Left handed.
Body Markings: N/A
Casual Clothing:
Green clothing, it's his favorite color.
Abilities/Powers:
A Phantom is what he's called by other casters, with the ability to faze through objects have 'telekinesis' and turn invisible.