---
---
---
---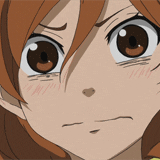 ⌈Name⌋


Cassandra Artemis | She prefers Cassie in almost any situation.


⌈Age⌋


17 | Seventeen


⌈Physical Description⌋


Cassie has a slight build, reaching 5'3" when standing straight. However, she tends to slouch. Her reddish brown hair reaches her shoulders, but her dark brown eyes are what draws attention. She is slightly shy about her body and is usually seen wearing baggy shirts or jackets and jeans, though she can be convinced into saucier outfits on occasion.


⌈Personality⌋


Cassie is soft spoken, but stubborn. She's a whiz at what she knows, but isn't afraid to admit when she's lacking. Generally, she is very patient, but isn't afraid to fight [even if she knows she will lose]. When she gets nervous or scared, her go to habit is pacing. Those that know her would think she has her camera permanently attached to her eye. People from her town either believe she's a witch and that she is willing to hex anyone and everyone that bothers her [because she told them so], or she's just an odd duck.


⌈Ghost Hunting Background: ⌋


Cassie has had no previous Ghost Hunting experience. She comes from a long line of "psychics". Their talent is real, but Cassie doesn't believe in any form of supernatural, ghost or otherwise.


⌈General Background⌋


Cassie hasn't always been quiet. Her family is well known in the small town she grew up in for their "Supernatural Mumbo Jumbo" and it plagued her through her school years. She'd stand up for herself if need be, but opted to adopt a slouch and general silence to avoid bringing any attention to herself. Once she began homeschooling, she flourished. Photography became her passion and she practiced all she could between odd lessons. Her soft tone and slouch remained, but she was more likely to speak her mind. Especially when protesting the "lessons" her grandmother insisted on teaching, such as: Tarot Reading, Ghost Communication, and Tea Leaf Reading, among others.


⌈Reason For Being Here⌋


Cassie has yet to show any Psychic ability. Her Grandmother encouraged her to be a part of the expedition to the "most haunted place in North America" to see if it will trigger any of her latent abilities. Cassie agreed to get away from her small town and to make her grandmother happy.


⌈Useful Skills⌋


She's a crackshot with a camera. If she wants to catch it on film, she will. Due to her cynical nature towards the paranormal, it's easy for Cassie to keep her cool in otherwise scary situations. Her family is known for their ability to communicate with most types of spirits or entities, perhaps she does as well.


⌈Anything Else⌋


Cassie seems to be nearly immune to spirits attempting a possession.