Lily Beckett
[center]
"I don't care if I am remembered for being beautiful and talented or being old and grumpy, just as long as I am remembered, I shall be smiling down on you."
---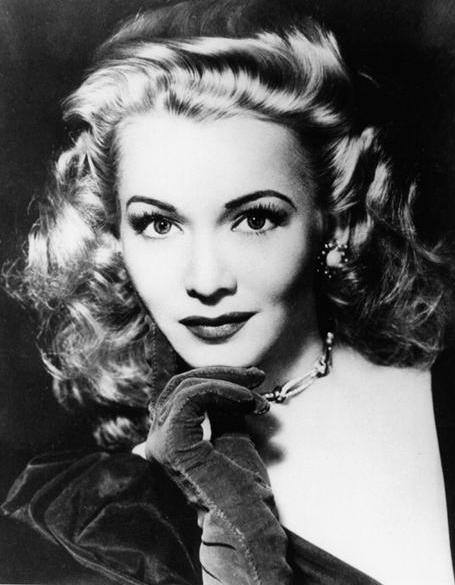 Full Name
Lillian May Beckett
Nick Names
Hating the name Lillian, she goes by Lily. Her friends sometimes abbreviate this to Lil and her brother fondly still calls her 'Little Lil.'
Age
Twenty Three.
Hometown
Pennsylvania
Likes
- Sunny Days
- Going to the beach
- Music
- Dancing
- Animals
- Italian food
- Spending time with her Nephew
- Working
- Dating
- Laughter
- Reading
- Meeting new people
- Her brother
- Vodka Tonic
Dislikes
- The cold
- Fish
- Cruelty to animals
- Her brothers protectiveness
- Sherry
- Spiders
- Being Alone
- Selfish behaviour; she is a big advocate of equal rights.
- Segregation
Quirks and Habits
- Lily drums her nails against hard surfaces when bored.
- She always has something red on her, whether it be red nail vanish, lip stick, item or clothing or accessory.
Personality
Dedicated:
A trained ballet dancer, Lily knows the meaning of dedication and she is truly dedicated in everything that she does especially when it comes to her career and charitable work. Focused and reliable, you can count on Lily to give a hundred percent in everything that she does and if she feels like she can't then she simply wont do it, as she says "Lily Beckett does not do things by half's." In her personal life, she isn't as dedicated, she loves her family very much but they do take back seat to her career, whether this is intentional or not.
Passionate:
Lily is an extremely passionate woman, if she believes in something she will give it her all, she never gives up, which can be a good trait but also a bad one. When in love, she loves like there is no tomorrow but the passion over her career comes above the passion of her heart, which has been the result of much heartache and so of recent, she has focused more on her career and taken less interest in love, she's beginning to doubt she'll ever find the one. That seems to be the Beckett curse.
Humorous:
There is nothing Lily loves more than to laugh and make people laugh, she has always prized herself on her comedic timing and impressions, which she just loves to do for her nephew. They say a way to a mans heart is through his stomach, but the way into a woman's heart is through laughter.
Strong-willed and Opinionated:
Although many would say that Lily lets Gabe control her, she would argue that he only thinks that he's in control, a fact that is debatable. Lily is not one who is easily pushed around at work, she is respected and well liked, if she doesn't like something then she will let you know, there are no false pretences with her. Like her brother, Lily is very highly opinionated and will voice these opinions whether you want to hear them or not.
Stubborn:
Everyone has the tendency to be stubborn, right? Well Lily has the tendency to take this to a whole other level, she hates to be proved wrong and would fight black was white until her dying breath. This also makes her very unforgiving, if you wrong her or her family, you would have to bring her heaven to make her forgive you and even then she wouldn't let you forget it.
Loving and Caring:
One of Lily's best qualities is her generous and loving heart, especially to those less fortunate. She is a big advocator for blacks rights and strongly apposes the Jim Crow Laws in place, she believes everyone is equal and you should not be judged by the colour of your skin. Along with this Lily is a big supporter of animal rights, she refuses to wear fur, is a vegetarian and does not wear make up that has been tested on animals. She donates regularly to various charities in New York and LA.
---
Occupation
Actress and Dancer
Crushes and Relationships
Gabe Beckett: With both parents dead and an older sister she very rarely sees, Gabe is the only family Lily has left and this makes her cling to him a little bit, out of fear that she may loose him and be left alone. She loves him very dearly and this forces her to turn a blind eye to his bad qualities. Although she sometimes feels trapped by his protectiveness, she also feels like she couldn't live without it. Despite being independent, she still likes how he looks after her.
Alexandra Beckett: Lily's relationship with Alex is often strained, she feels slightly uneasy when they are together, mainly because she knows what her brother gets up to and also because she doesn't feel any pity for the woman, she thinks she is spineless and puts up with Gabe's infidelity because she's scared of losing the money and the nice things.
Cale Beckett: The little tyke is the apple of his aunts eye and she dotes on him as if he were her own at times, there is nothing he wants as he knows he only has to ask his father or aunt and they will buy it for him. Something they will probably regret doing in the future, but for now she can't look passed those blue puppy god eyes.
---
Appearance
Height: 5ft 7
Weight: 11lbs
Hair Colour: Golden Blonde
Eye Colour: Blue
Skin tone: Quite fair
Scars or Blemishes?: None
BIO
WIP
Secret Word: Vintage