Name:
Hera Luisa Richardson
Alias(s):
Anabel Lee, Jezebel Blevins, Lenore Costings
Age:
23
Height:
5'4
Weight:
116 lbs
Physical Appearance:
Hera is athletic framed young woman who doesn't care much for frilly things like dresses and stuff. Her hair a dark chestnut brown typically doesn't look any different then it did when she woke up in the morning. Often tousled and unkempt the only thing she really does is pull it back into a ponytail. She typically wears jeans and a tank top and sports drab colors such as black and grey but she has never been the type to really worry about how she looks to someone else. Her eyes are the defining factor for Hera, an alluring mixture of greens blues and grays, but what isn't seen is what those eyes can see that a typical person can not. Still she is the type that easily fades into the background and can often slip by unseen something she uses to her advantage.
likes:
Reading, music (her favorite band is Metallica), motorcycles, guys with long hair, helping someone that deserves it, Jack Daniels straight up, guns, tattoos (even though she doesn't have any), poker
Dislikes:
Her motorcycle dying on her, being scared, her ability to sense and see evil spirits, watered down booze, chauvinistic men, having to rely on someone to save her, being helpless
Fears: Being killed by the things she sees
Personality:
Hera is the type of person that always seems to have a chip on their shoulder and isn't afraid to let someone know about it. Her tongue can be venomous, spiteful, and just flat out rude. Sarcasm is her way of being nice and even then she can take that too far, but Hera has never been the type to give a damn about what anyone thinks of her. But all of this is a shell that she has formed around herself due to teasing and fear in childhood. You cant be the popular kid at school when you freak out in the middle of recess cause you saw someone jump off of the school plunging to their death. You're definitely not popular when you're the only one that see's it. This incident plagued her through out elementary and into high school, dubbed the "Sixth Sense" by her peers. Teased mercilessly she did her best to keep people away out of fear that they would tease or hurt her. She actually quit high school her junior year and went on the road her family being so dysfunctional they really didn't care where she went as long as she didn't interfere with their addictions. Hera took it upon herself to try to find people like herself, and maybe be able to help someone like her along the way.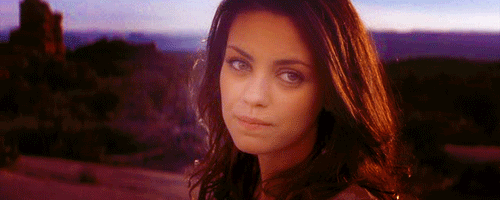 Family:
Hera has an older brother who's in prison and another brother not much older then she is that left a year before she quit high school. She really has no connection to her parents, they were always too high or too drunk to care for her. She lived most of her life with her odd grandmother that says she could communicate with dead spirits as well.
Brief History:
Hera's life as a child was never good or nice they were poor and her parents were neglectful. She spent most of her time with her two older brothers living with their eccentric grandmother. Hera had always been able to see and communicate with spirits she would sit and talk with her grandfather who had died five years before she was even born. Her grandmother called it a gift but Hera never thought of it that way. After being teased through out her school years she quit her junior year of high school to find her own way. She grabbed her eldest brother motorcycle and started for the road doing odd jobs to keep gas in her tank along the way. In her travels she came across the hunters many finding her "gift" useful the pay being much better then waiting tables she took to it well offering her services for a small price.
Anything else?: (I.E: Car? Pets? etc..?
Hera's motorcycle a 1971 Honda CB 750