Posting Skeleton:
Code: Select all

[center][font=Cambria][color=#382A46][size=300]✮ Danica Catori ✮[/size][/color][/font]

[hr][/hr][hr][/hr]
[img]http://static.tumblr.com/c49fb650a8d5efc0096f9ba19c661150/ojyqx6a/bh4n6vjfl/tumblr_static_4lsi756outusos40owko8sck4.gif[/img]

[hr][/hr][hr][/hr][/center]
[font=Cambria]TypeHere[/font]
[color=#514B8F][b]"Dialogue"[/b][/color]
---
---
---
---
---
Theme Song
Vegas Lights | Panic! at the Disco
---
---
---
---
---
---
---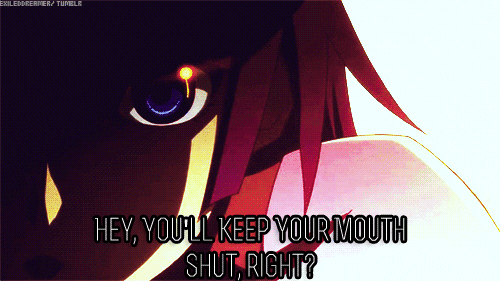 ---
---
---
---
Name:

Danica Iris Catori



Nickname:

Dani



Age

: 126 but appears 17



Gender

: Female



Demon | Mage

: Demon



Sexuality

: Demisexual || Poly-amorous



Nationality

: Canadian



Group | Teammates

: Lashes | Hunny



FaceClaim

: Senjougahara Hitagi | Monogatari

---
---
---
---
---
---
---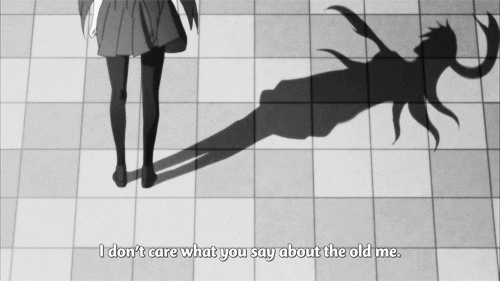 ---
---
---
---



Height | Weight

: 5'11 | 139 lbs



Hair Colour

: Purple



Eye Colour

: Periwinkle



Physical Description

:

Danica has long, well kept hair that reaches down to her mid back. She rarely wears it down and prefers to keep it up in a high ponytail, though if she feels adventurous she'll experiment with different styles. Her eyes are periwinkle, though they lean more towards blue than purple, and are somewhat almond shaped. She suffers from lack of sleep, so her eyelids are usually a bit droopy, causing her to always have a tired and rather bored look about her. To add to her tired appearance, Danica has a lazy, slow way of moving and it appears almost as though she doesn't put much effort into her movements. Despite this, she isn't clumsy, but rather graceful moving always with a purpose.
She's not one to be extremely persnickety about how she looks, so Danica often just throws together outfits that she believes look fine. Although, this isn't saying that she looks messy, actually it's quite the contrary. Despite not caring about aesthetics, Danica has pretty good taste in clothing, and a knack of throwing together nice outfits.
---
---
---
---
---
---
---
---
---
---
---
Personality

Lazy | Motherly towards her friends | Methodical | Somewhat Aggressive | Blunt | Independent | Self-serving | Protective | Possessive

Likes

Sweet things | Quiet | Sleeping | Light music | Being left alone | Rainy days | Cats

Dislikes

Loud noises | Storms | Being forced to do things | Most social encounters | Spicy food





Habits

:

Sighing|| Danica sighs a lot and it usually doesn't mean anything, like it doesn't mean she's bored or annoyed or anything, it's just a sigh.
Falling asleep|| When nothing around her interests her she just falls asleep. Usually on someone else. It's best not to wake her, either, she gets cranky when she's awakened from her naps.
Snapping at people|| When Danica is super tired she gets really angry and acts extremely rude to others.



Flaws

:

Short tempered|| Even when not extremely tired, Danica has a short fuse and will snap at the slightest things. However, she will usually feel bad about it later and begrudgingly apologize.
Lazy|| Danica is extremely lazy, she is practically the personification of Sloth. She will make excuses to get out of anything and will rarely do what is asked of her unless she's given some incentive.
Big talker|| Danica talks big, but rarely ever acts upon it. She's actually quite a coward when it comes to fighting if her heart's not into it. She makes threats but will rarely act upon them.



Abilties | Powers

:

Violet flame|| A purple flame that she can control. She can either cast it as a ball which is hot like fire and gives off a lavender glow, or summon it on a person. When it is summoned on a person it appears as though they're on fire but it doesn't burn or give off heat of any kind. She uses the summoned fire as a scare-tactic as people often believe that they are on fire and panic for a bit before they realize that they aren't burning.
Magical barrier|| Danica draws a rune in the air in front of her and it creates a force-field. Depending on the rune it may completely encircle her or it may be the size of a shield.
Summoned daggers|| Violet energy daggers that she can summon into her hands.
[The daggers look like this but purple.]
---
---
---
---
---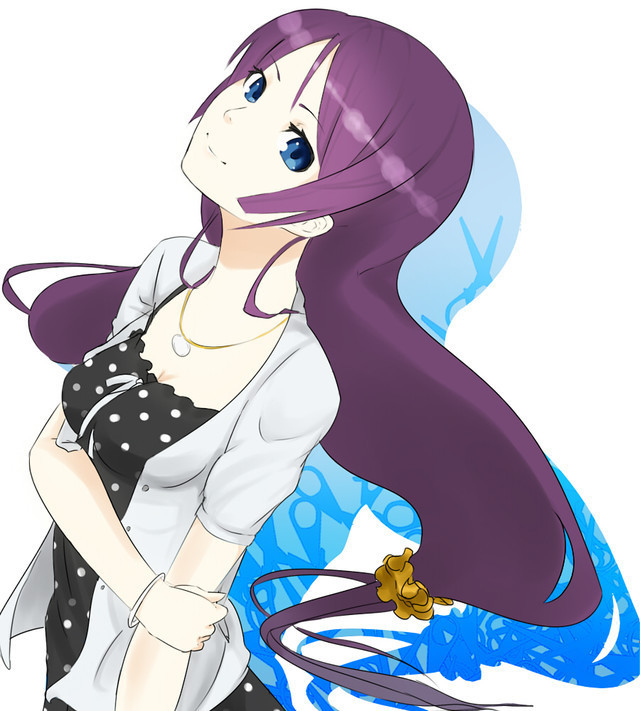 ---
---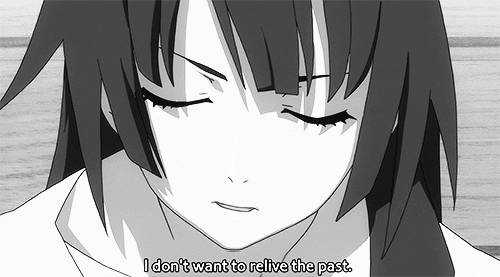 ---
---
---
---



Romantic Interest

: [n/a]



Character Opinions

:

Hunny|| "Hunt- I mean Hunny? He's fine, I think we'll get along well as long as he doesn't boss me around and maybe lets me borrow his clothes once and a while." *shrugs*
Lashes||

"Wha- that perv is my partner? I haven't met him but I've heard rumors and I'm not a fan. As long as he keeps to himself I can't complain, though. It could be worse, he could have been a complete sociopath."
History
Shortly after the birth of Danica came the death of her mother. The woman was frail and sickly her entire life and the process of giving birth proved to be simply too much on her weak body. While it should have come as no surprise due to her condition, Danica's father was shocked and heartbroken. He couldn't imagine a life without his beloved wife and quickly determined to take fate into his own hands and turned to necromancy to bring her back. Danica grew up with the looming shadow of her father's insane idea that he could somehow find a way to bring back something that was just too far gone, but with no other options she played along with it. To support his experiments, the two spent quite a bit of time grave robbing and collecting exotic ingredients, often through less than lawful means. Eventually the seemingly impossible became possible. Danica's father found a way to contact demons that promised Danica's mother's life, but for a price. Despite the means and with not a second thought, Danica's father accepted and gave his daughter away. The demons took control of the girl's body and disappeared.
Over time, Danica's soul melded with the demons' essence and she herself became one of them, ageless and powerful. The fusion left her with no memories of her previous life and she began a different life in her 'new form'. She is unaware of which personality traits she gained from the demons and which are from her host body, but neither does she care.




Other

:

♦The current Danica and the Danica who was possessed can safely be considered two different beings. She isn't the same girl and half demon, when the demons took control of her body their essence changed her outward appearance (changing her hair from brown to purple and giving her blue eyes a purple-ish tint, and her soul was completely taken over and changed. Some personality traits and parts of her appearance have stayed the same but that is more of a side effect than anything. Just think of her as a demon in a host body.
---
---
---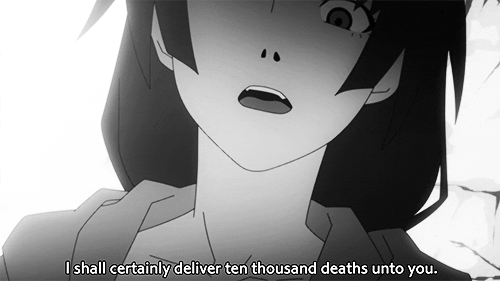 ---
---