Yuuto
---
---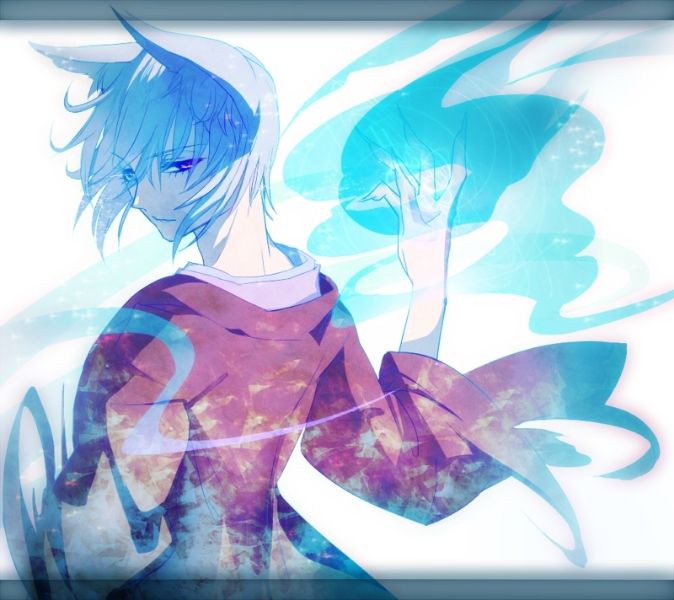 ---
---
"Being obedient means having faith in the one commanding you. I have no faith for humans, much less, for those who command using a power that is beyond them."
---
---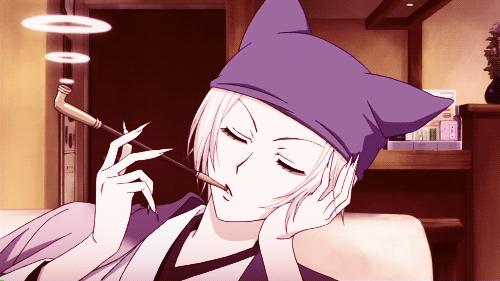 Theme Song(s)
Memory | Tom Misch
Lionhearted | Porter Robinson (MAIN THEME)
Drowning | Singularity
Name
Yuuto or "Sanerashi Yuunan"
Nickname
Yuu
Age
658 Years
Gender
Male
Demon
Fox Yokai
Sexuality
Bisexual
Group | Teammates
Group Four
FaceClaim
Tomoe from Kamisama Hajimemashita
---
---
---
---
Humans are filth of the world, possessing no beauty or charm. They possess no honesty or altruistic characteristics; Selfish creatures are what they are. Yet, they lie and act like heroes and angels. Hypocrisy becomes them. Demons don't hide our true nature.
---
---
Height | Weight
5'6" | 182 lbs
Hair Colour
Silvery White
Eye Colour
Violet
Physical Description
Yuuto is a fox demon with a beautiful youthful appearance making him very popular in the human world, though he seems somewhat unfazed by the attention. His zoomorphic characteristics are displayed in his fox ears and tail.
His hair is silver-white, and his cat-like eyes are violet. His build is slender yet slightly muscular and his nails are more like claws than humans nails. His fangs on the bottom and top row are more pronounced than if they were human teeth.
He wears a prominently white yukata most of the time but also wears a school uniform when going to school or disguising himself as a human for appearances sake. Sometimes, on his off days, you can see him wearing more luxurious robes.
---
---
---
---
I will not bend for another human who wears a mask of lies nor one who acts bigger than they really are. Therefore, even if the command comes and rips my will to shreds, they will never truly be my master; never in my heart.
---
---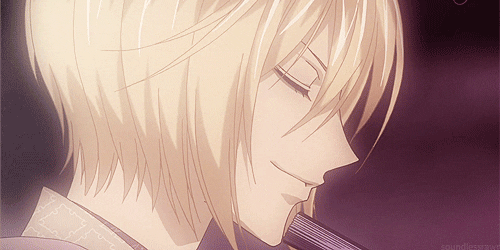 Personality
Prideful | Moody | Childish | Cunning | Protective
Likes
Shiny Stones | Sasamochi | High Places | Horror Movies | Sleeping
Dislikes
Noisy Areas | Humans | Weaklings | Spicy Food | Romance
Habits
Sleeping in Trees and on Roofs | Smiling when Angry | Washing his Hands After Touching Humans
Flaws
Quick-Tempered & Cranky | Gets Lonely Easily | Stubborn as a Mule
Abilties | Powers
Yuuto, being a demon and a fox yokai at that, has heightened senses and plenty of agility. He's nimble and graceful on his feet and moves dexterously. His strength is fairly intense and he can run faster than a lion (certainly not faster than a cheetah) but his real power comes from his strategic mind. Lastly, when he becomes very weak and his powers are drained, his body reverts into a small boy's to preserve energy.
Foxfire
Yuuto mainly uses his foxfire to fight enemies. However, there are some instances when he has used this ability for other reasons, such as illuminating the pathway or cooking food. This is his strongest ability and the most offensive one. As a fox yokai he is capable to control fox fire on his own will. He is able to make a sea of fire and more but he won't exhaust his powers since this is a part of his being instead of a power he has attained like the others. However, the problem with this is now that his will isn't his own anymore, he can't use fox fire if his mage says not to.
Transformation
Tomoe can change his appearance via the use of his enchanted leaves. He can also transform other people and things to look like something else. Whatever he transforms takes on the traits of the newly formed object meaning if he turns a persona into a tree, that person will be unable to move. However there is one rule to this power which is that you cannot change the nature of things. The living can't become something that is dead and vice versa. For example, a person cannot become a vase and a television can't become a human.
Restoration
Yuuto can restore buildings, objects, and injuries back to the present state of stability. For example, if during a fight between groups occurred and a building was damaged.. He could use his power to restore it back to it's previous state of being. This ability drains him a bit if the size of the damage he needs to fix is immense but then again, you'd have a hard time getting him to fix it without reason.
---
---
---
---
If a human were to prove valiant and noble, my heart would be swayed perhaps. I would offer a familiar contract not out of servitude or obligation, but out of my own will and feeling.
---
---
Romantic Interest
TBA
Character Opinions
|| Kou Nizumi ||
Yuuto thinks she's respectful yet dignified and certainly very levelheaded. He feels a sort of kinship with her but would never say so. He doesn't feel like he'll have any problems with her in the future.
|| Akiko Sai Marie ||
He doesn't like her so far since he thinks that she is just like all the other humans. Also, since she is a mage who commands him it especially doesn't help his reluctance to be friends with her.
|| Midora Kurayami || Yuuto doesn't like his attitude. He expects the teacher thinks he better than everyone else but Yuuto feels differently. It also doesn't help that the teacher is a mage. Although, there are moments when Yuuto feels slightly endeared to Mr. Kurayami since the teacher does do his job properly. That serious aspect makes Yuuto feel a bit better about him.
History
Yuuto used to be a normal fox living in the wheat field out in the country. One day, humans hunted him down. They blamed him for the wolves crimes of killing their sheep. Dogs chased him down and the hunters finished the job. However, Yuuto had a strong desire…The desire to live and the desire to live peacefully without feeling hunted by others. His desire shaped him into a spirit, more specifically, a fox yokai.
After living as a Yokai for some fifty years, Yuuto massacred thousands of demons and humans only for the fun of it. He had become a bloodthirsty demon down to his core upon seething on the feelings that he used to have. So he turned on others, unleashing his hatred and anger on his brethren and human alike. However, due to this, he was tracked down by demon hunters and regular humans equally. Yuuto was confident about his ability but in the end was fatally hurt when a hunter sacrificed his life to kill Yuuto after he had slain almost all of the hunters. He ran away but was soon apprehended by the hunters because of his wounds.
The hunters cornered him on a bridge and read him his charges. He was given the death sentence. In desperation, he jumped into the river and changed himself into a child. He stayed in that form for a few days until he came upon a village where a traveling shine maiden found him. Yuuto fell in love with the maiden after she saved him but she hated Yokai and shunned him after finding out that he was one.
Forlorn that he could not be with his love because of him being a Yokai, Yuuto made a contract with a fallen god: Kuromaro. He wanted the fallen god to turn him into human so he could live with the girl in exchange for his powers. The fallen god deceived him. He didn't turn into human and worse, the fallen god had marked him as his (in other words, tried to take his soul). Yet before his death, he met Kagane. Kagane was the mortal land god of a small shrine in the country. Kagane purified him and made him forget about the girl, so that as long as Yuuto cannot recall that girl, his life will be saved. However, the human-god Kagane didn't do it for free. He made Yuuto his familiar to attend the shrine for the rest of his life.
Later, Yuuto was abandoned by his former owner Kagane, and left to care for the land god's crumbling shrine alone for the last two hundred years. However, when he was found by an old hunter who had heard rumors of a fox-man living at the shrine, the contract was broken by the hunter association. Yuuto was taken to Survival Kit Academy to be 'corrected' for his misbehavior (or rather crimes) all those years ago. In part, this was a mercy only given since he had been serving diligently as a shrine familiar. However the true test is to see whether or not Yuuto can remain good now that he is free from his contract at the shrine.