( the images do not belong to me, but rather their respective owners, all credit goes to them)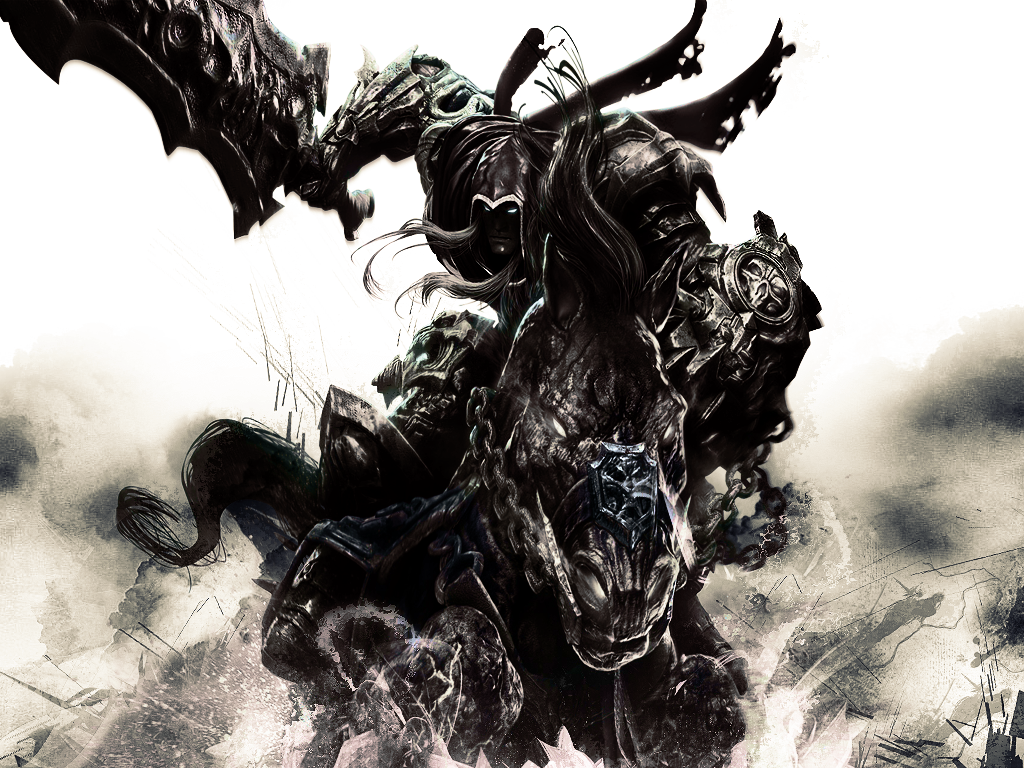 Name: War
Title: The Horseman War, Rider of the red horse
Age:Unknown, Many believe his orgin is traced back to the Great rebellion and first war
Gender: Male
Race: Same as death
Job/Rank: Horseman of the apocalypse
Description: Stands at around six feet and 11 inchs, he is very broad, and is assumed to be rather heavy from his apperance. His white hair and eyes are a very noticeable and distinct.
Transformations: One recorded transformation, A form of pure destructive energy, All who have seen that firey, chaotic form have never lived to truely take down the details of is apperance.
Strengths and Weaknesses: War is incredibly strong both physically and mentally, while he does at times lack tactics, his extreme physical strength and savage skills compensate for that. He is very steady in the face of danger and does not waver. His weakness lies in anger, which can lead him to be reckless, though few would wish to stand toe-to-toe with a angered War.
Skills: Weapon Mastery: An obvious skill for war, both due to what he represents and the battles he has been in, he can quickly adapt to fighting with any weapon, the Mastery extending Greater for weapons designed for nothing but fighting. Even with newer weapon, War simply has to weild it for a short period of time, and he can quickly become extremely profeciant
Unarmed skill: His martial skills are also greatly honed, meaning with or without a weapon War is a fierce opponent. His steadfast nature means he is also proficient in Fighting armed opponents when unarmed.
Physical Traits: War is an extremely strong creature physically, he lack agility due to his Armour, So much so, his strength can rival creatures far greater in size then himself though his speed can not.
Personal Equipment: Chaoseater Sword: A large double edge sword, which thirst for destruction. Having the ability to channel the energy of war, it can cut through many materials, and by the fact it channel the energy of war, that the mere sight of it can encourage creatures to fight, or drain their morale.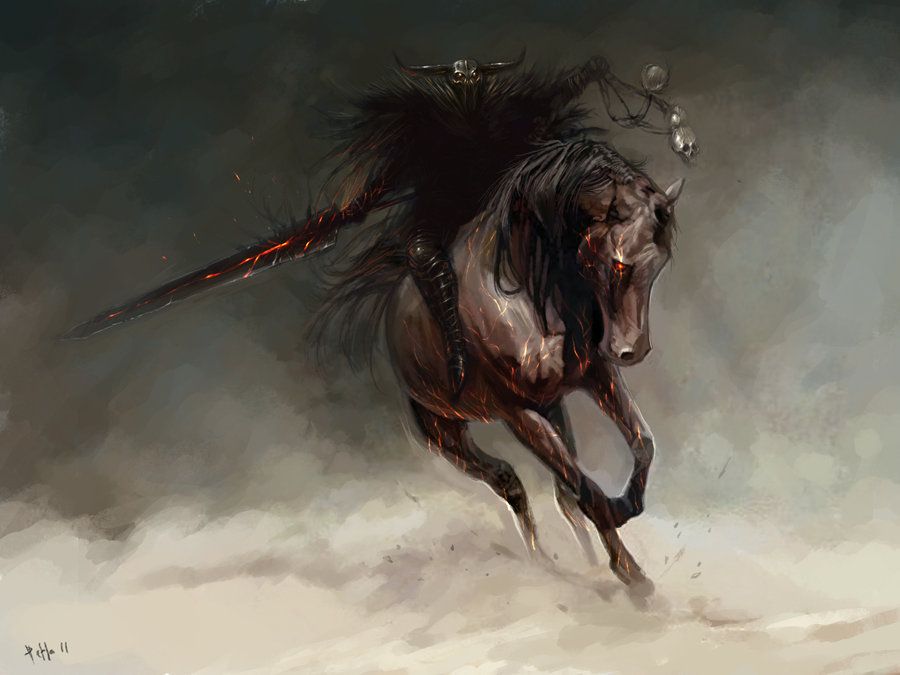 The red horse, a powerful horse which can be summoned at will, its said to be as ferice as the person who rides it.
Likes:Honourable fights, Loyalty
Dislikes: Needless talk, Dishonorable fighting, Direct insults to his ability
Personality: War is a very serious person. Often described to have a stoic exterior, he rarely speaks, unless need. And will not engage in any useless talk and will often head straight for the heart of the matter. He is quite honorable, but also extremely savage at times. He seems rather relaxed around death, and seems to trust him to a reasonable degree.
History: Recorded as overseeing many great wars throughout history, no matter who faced each other in war, the chances were War watched over it. Though he knows his many duty lies in the apocalypse.
Additional Details: None so far