"If you have something to ask just ask it and I will try to help you in any way that I can."
---
---
---
---


||

Name

||
Dydo Dregori

||

Age

||
384

||

Position

||
Eldest child

||

Gender

||
Female

||

Species

||
Demon

||

Ability

||
Darkness Manipulation

||

Sexuality

||
Bisexual

||

Face Claim

||
Takanashi Sayumi


---
---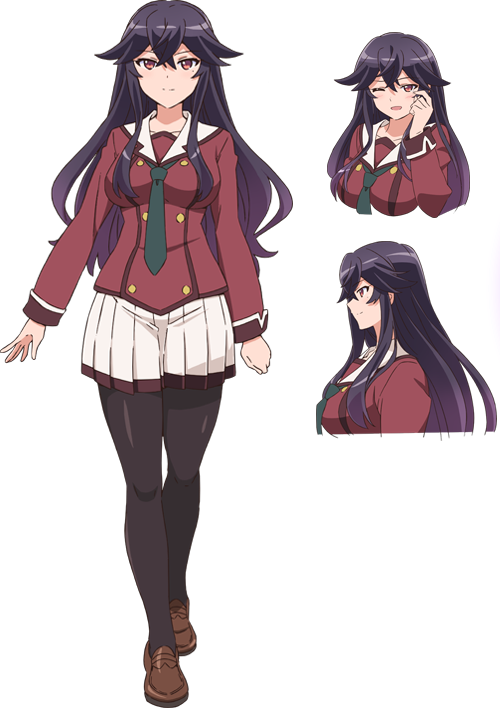 ||

Personality

||
quiet // stoic // intelligent // observant // graceful
||

Likes

||
✗

red


✗

dresses


✗

delicacies


✗

puzzles


✗

books
||

Dislikes

||
✗

the smell of ink


✗

ticking of a clock


✗

making messes


✗

sunny days


✗

doting

||

Appearance

||

Tall, dark and beautiful Dydo is one piece of work, she stands at five foot nine weighing approximately one hundred and twenty pounds. She has dark lavender hair flowing down the length of her back in long waves, her piercing auburn eyes seem distant at times to see straight through you. She is well endowed with many curves in all the right places, she has smaller feet and is embarrassed by them choosing to wear bigger shoes just to avoid her own insecurity. She is far sighted and needs to wear glasses to read but it only adds to her beauty, with her soft pinkish skin tone and graceful elegance in her movements it's no wonder she is a sought after bride. Dydo likes to wear formal attire making any excuse to wear an exquisite dress on a regular afternoon, and she wouldn't be caught dead without a pair of high heels on.


---
---


||

History

||

Dydo kept to herself ever since she was little spending most of her time indoors reading books or watching the world outside, it was because of her illness which made her lungs weak and rendering her to have a hard time breathing. Because of this her father worried over her fearing that he might loose his only child at the time, but as she got older her condition improved til she had almost perfect lungs she only relapses now when she is under a lot of stress or does too much physical activity. She was quite a bit older when her mother died and when she did Dydo was distraught however, on the outside she kept a calm demeanor and trying to stay strong for her younger siblings. But instead she came off as cold and distant and was resented for it, this made her distance herself emotionally from her family only keeping up an act for them to let them think she was alright.

When she started growing older suitors started showing up to court her but her father has turned most all of them away, them being very low level demons with nothing to offer. Dydo doesn't much like all the attention and will shy away when a suitor comes around, however, with her infamous beauty it is hard to keep them at bay. She had begged her father to let them have slaves in hopes that the human scent would drive away an self respecting demon, she had been begging for a while and he had only just recently agreed.

||

Other

||

Dydo is seen as the wisest of the children and will often give advice to those in need of it.