Starling Ashe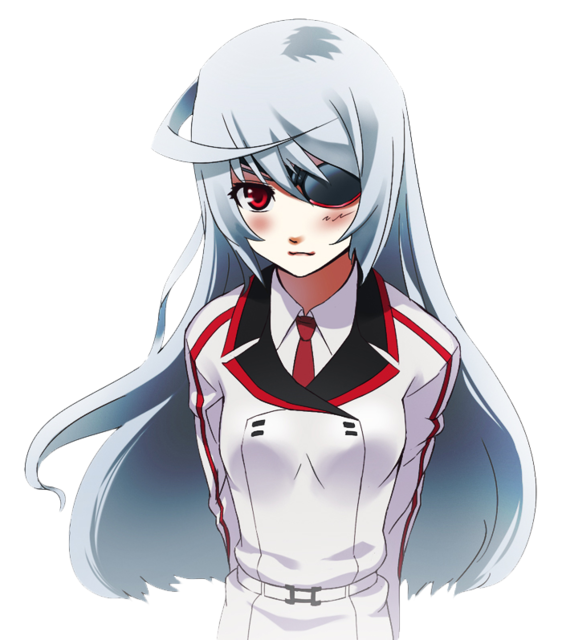 Specialty
Mental
Gender
Female
Age
19
Weapon of Choice
Her eye is her weapon. The eye patch covers it to prevent her from hypnotizing everybody she speaks to. Other than this, she keeps a pocket watch to use as pendulum, as well as a dagger.
Personality
On the quieter side, Starling hides a seductive nature. She hides a possessive, dark and cunning side designed to influence, designed to captivate. Thoughts, ideas - anything is open and up for grabs in her mind. Quite attached to her belongings, Starling hides her money and her items, never revealing the location of either to just anybody on the street. She does not trust easily, because her strengths are in dwelling and picking through another's mind. She knows how easy it is to enter someone's mind, and is always frightened that someone might steal her thoughts. She is a tough gal, a hard nut to crack. She rarely cries, and rarely shows any weaknesses, despite how easily she can be torn up inside.

She has a blunt way of speaking, refusing to skirt around the bush when it comes to matters involving others, but when it comes to her own situations? She more than skirts around the bush - she takes another route entirely. Starling hates talking about herself or her family or her job or anything personal at great length at all.
Brief Description
Starling stands at exactly 5'0". Although it is not very tall, Starling is okay with her size, simply because she is a thief. It allows her to sneak into tight corners and through small spaces. She has a slender, athletic build, with quick, nimble fingers and large dark red eyes. She speaks with authority, but more than that, her tone holds a very subtle layer of seductiveness, always engaging, always changing. There is nothing about her voice that alludes to her true nature. She holds a sort of confident sense around her, as though daring those around her to challenge her.
Likes
Children's books
The smell of cilantro
Rabbits
Taller men
Stealing ideas
Conning people
Envisioning her future as a Guild member
Any lively debate
Masks
Strategy games
Cards
Dislikes
The smell of cigarettes
Bitter food
Her hair getting tangled
Swimming
Being watched
Being outsmarted
Too sweet food
Being pessimistic
Strengths
Being small, she fits in tiny spaces. She also knows how to persuade and can remain calm in most situations.
Weaknesses
Her small size gives way to a lack of strength. If she were to be taken hostage by someone larger than she, her only weapon is her voice and her skills as a mental thief. She has a weakness for parfaits, and can sometimes be easily distracted.
History
When Starling was young, she always dreamed about following her parents' footsteps in becoming a thief. She was raised on that premises, and from a young age, it was discovered she had a skill for diving into people's minds and taking their ideas, their thoughts straight out of their mouths. Because of this, she received training when she was younger, but, like everybody in her family, her training was completed when she was fourteen. From then on, she was on her own. She knew about the Guild - who didn't? - and it had always been her goal to get in. This...is her second year trying.

Last year, where there was only a few spots, Starling knew she had no chance of getting in. Her skills were far inferior to those around her, but after a year of intense training, Starling feels she is finally ready.
Crush
- to be edited -
Other
Starling is quite good at imitating bird calls.