The Movies Plot
In a futuristic gangland in the year 2047, a 25-year-old killer named Joseph Simmons works for a mafia company in Kansas City as a "Looper." Loopers kill and dispose of agents sent by their employers from corporate headquarters in Shanghai from the year 2077. Loopers are foot soldiers, paid on the terms that all targets must never escape. When Simmons recognizes his target as a future version of himself , his older self escapes after incapacitating him. The resulting failure of his job causes his employers to come after him, forcing him to fight for his life as he hunts his older self.
(The Trailer ---->
http://www.youtube.com/watch?v=eI3ju17W070
)
The True Plot
You are paid assassin for the company called "Looper". Your co-workers give you targets some are from the future. They send them to you in the past and you are to kill them. But you can't let them escape your site. Or it will be a fight to the death battle. You are either from the future and of the past. But if you are killed yourself them will make you relive you biggest fears. So don't lose them or get killed by them.

The Characters
FC: Joesph Gordon-Levitt l Age: 24 l Taken by TeenTitans l Name: John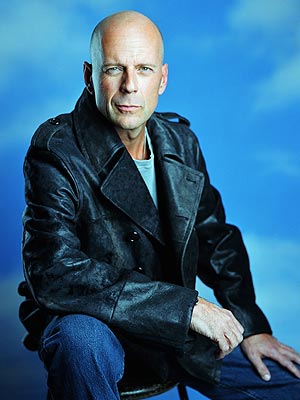 FC: Bruce Willis l Age:39 l Open l Name: Alan
FC: Zac Efron l Age: 26 l Open l Name: Adam l
FC: Taylor Lautner l Age: 29 l Open l Name: Eric
~MAKE OWN CHARACTERS TO BE POSTED ON THE FRONT PAGE, PM ME FOR MORE INFORMATION~
Character Sheet
Name:(be creative)
Age: (ages limit 13-40)
Gender: (female or male)
Personality: (be creative)
Description: (2 sentences max)
Appearance: (please include a picture)
Job: (assassin,the deliver ,or target)
Weapons:
From: (Past or Future)
Likes:(three things max)
Dislikes:(two things max)
Fears/Dreams: (be creative)
History: (3 sentences max)
Created by: (your username)
~NO FIGHTWING BETWEEN MEMBERS~
~BE COMMITED~
~BE DESCRIPTIVE~
~PM ME FOR ANY SUGGESTIONS OR QUESTIONS~
~HAVE FUN~
~FOLLOW THE CHARACTER SHEET TO MAKE YOUR CHARACTER~
Taking place in...
11 posts here • Page 1 of 1
11 posts here • Page 1 of 1
Arcs are bundles of posts that you can organize on your own. They're useful for telling a story that might span long periods of time or space.
There are no arcs in this roleplay.
There are no quests in this roleplay.
Here's the current leaderboard.
There are no groups in this roleplay!
Welcome home, Promethean. Here, you can manage your universe.
Arcs are bundles of posts from any location, allowing you to easily capture sub-plots which might be spread out across multiple locations.
You can create Quests with various rewards, encouraging your players to engage with specific plot lines.
Settings are the backdrop for the characters in your universe, giving meaning and context to their existence. By creating a number of well-written locations, you can organize your universe into areas and regions.
Navigation
While not required, locations can be organized onto a map. More information soon!
There are no groups in this roleplay!
By creating Collectibles, you can reward your players with unique items that accentuate their character sheets.
Once an Item has been created, it can be spawned in the IC using /spawn Item Name (case-sensitive, as usual) — this can be followed with /take Item Name to retrieve the item into the current character's inventory.
Give your Universe life by adding a Mob, which are auto-replenishing NPCs your players can interact with. Useful for some quick hack-and-slash fun!
Mobs can be automated spawns, like rats and bats, or full-on NPCs complete with conversation menus. Use them to enhance your player experience!
Current Mobs
No mobs have been created yet.
Locations where Mobs and Items might appear.
You can schedule events for your players to create notifications and schedule times for everyone to plan around.
Add and remove other people from your Universe.
The Forge
Use your INK to craft new artifacts in The Time-traveling Assassins. Once created, Items cannot be changed, but they can be bought and sold in the marketplace.
Notable Items
No items have been created yet!
The Market
Buy, sell, and even craft your own items in this universe.
Market Data

Market conditions are unknown. Use caution when trading.

Quick Buy (Items Most Recently Listed for Sale)
None
Discussions
Topics

Replies
Views

Last post
Most recent OOC posts in The Time-traveling Assassins
hey could I makea charachter like a new one?
Hey, is it alright if I make a girl for this?
This is the auto-generated OOC topic for the roleplay "
The Assassin's Pledge
"
You may edit this first post as you see fit.