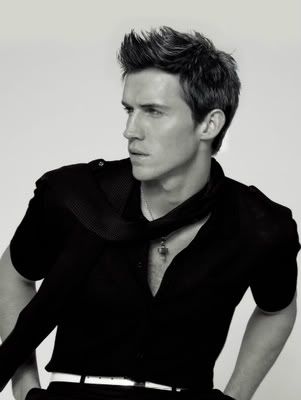 -
Name
-
Christian Raphael Gable Holloway
-
Age
-
Twenty-two
-
Class
-
First Class
-
Famous Nickname(s)
-
Chris
The Great Lover
The Original Casanova
Golden Boy
Angel Raphael
Mr. Valentine
Ladies lover man
-
Reason for travelling to America
-
Being an American citizen, Christian was on vacation in Europe. He was also visiting and spending time with family who still live in Austria.
-
Appearance
-
Christian doesn't like to embellish to much on his appearance. But if he must, then he will describe for you. Straight-nosed, he looks like a proper gentleman (on film mostly) but most times he can look like a brute or he could be both, blended, giving him the enticing exotic persona. His crystal blue eyes command your attention, telling you to come closer if you dare. Silken beautifully, his slightly tapered spiked hair is of a light brunette hue; his hair used to be light blonde when he was a baby. Christian is tall, above six-two, and is very muscular from working out in his gym daily in the morning and playing various sports outdoors (But he doesn't like to brag about that, amusingly).
Skin complected, it's a bit on the ivory pale side but has a shimmery golden glow to it for being in great health and shape. Pinkish full lips, pearly whites, a thin narrow nose, profound chin, nicely shaped ears, nicely trimmed eyebrows, and rose-hued cheeks add to his alluring facial profile, making the viewer be enthralled and hypnotized to no end. Again regarding to his face, it has a soft youthful, almost child-like, appearance to it making him look younger then what he really is; that's if he doesn't have a five o'clock shadow.
Regards with attire, he loves to keep it simple, clean, and pristine. His favorite colors for apparel is of earth-tone. Christian rarely wears expensive clothes, he blending in with the "average Joe" circle. But when he has to go to important events, soirees and dinner dates, he goes all out, dressing to the nines in pressed tailor expensive European fresh-cut suits. For his everyday wear, he just puts on a nice clean button down turned up sleeve shirt with cowboy blue jeans and, oddly, laced up brown boots. Having jewelry, he sticks with his father's watch. On occasion though, he wears the latest watches, cuff-links, and pendants.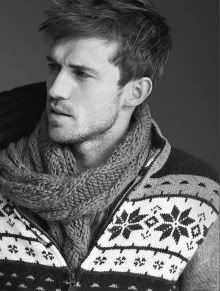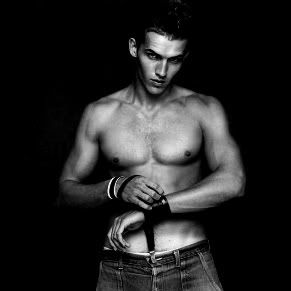 -
Personality
-
Most people would think that Christian had a "Casanova" sexually driven bad boy persona about him, seeing him in mostly movie roles that represented him as like, but if they knew him personally, which were only a selected few, he had an "angelically complicated" personality. So let's show his real personality from the false cinema one.
First glance, automatically, you wouldn't know what to say to him because by then he would bore into your eyes silently, almost as if he was piercing your soul with his intense gaze. Introductions aren't Christian's cup-of-tea and he would rather the person come up to him and introduce themselves first. Only a few, that he would know personally, would have him come up to them first. Extremely practical, Christian's world remains in reality, he never bringing his movie characters out in his real persona. To him, his characters were to be trapped inside the screen, never to be taken seriously. He can be kind and thoughtful when he wants but he can be the total opposite, being cynical, cold-hearted and unforgiving, when he has been crossed and wronged.
Self -discipline is his middle name. Perfection is in his blood. Intelligence he regards highly. Being completely complex is his second nature. He is human as well, having a folly here and there. He can be aloof and detached from the world; he's not much of a sentimental fool. He is overtly critical and can be too demanding at times. He hates ignorance and stupid behavior. Yet when he finds, in his vision, "the one", you can be reassured that the lady will be a very lucky one....that's if she can past his "tests" with flying colors. On a positive note, Christian is extremely loyal, kind, considerate and helpful to special people in his life (Especially his mother who is very near and dear to him).
Meaning you will never again feel unloved or uncared for, in your entire life. His love will burn for you with a steady flame, which will never flicker even for a minute. You will be rewarded with a friend, family member, lover, a future father and husband who is totally sincere, patient, dependable and forever loving. You will never have to worry about stability again, whether it is emotional or financial. Now how lucky the people in his life that are close to him! But doesn't Christian have high standards with people and can be very complicated to get close to most of the time?
I think so too....
-
Brief History
-
Though the phrase "Ladies lover man" and "The original Casanova" has been applied to many male actors over the years, but the majority of people, even today, say the designation truly fits only one individual: Christian Raphael Gable Holloway. He often played the villain who always got away with it because the woman wanted to be with him and his dangerous adventures, eventually turning her naughty with him. Women, who were patriotic fans, went crazy for his dark, mysterious looks, and wanton ways he treated his leading heroine lady, both in sharp contrast to the "boy next door" films of the time. At public appearances, fans mobbed him and tore at his hair and clothes, trying to get a piece of him that they would cherish forever. On film, Christian stole the hearts of many and kept it safe with him. His crystal bright blue eyes pierced the soul, reaching in and snatching it out with little hassle, while on screen. He even controlled his leading ladies with the simple "come-hither" look. Dubbed "The Great Lover", Christian became one of the greatest romantic idols of Hollywood's silver silent movies.
Christian was born in Vienna, Austria, to a solidly middle-class family (his English father was a veterinarian), in the same year as the invention of cinema. When he was in grade school, he was a valedictorian, even when he went on to high school. Education meant the world to him and he would broaden his mind on a daily basis. In his higher grade years, he went off to boarding school; he studied and qualified in Agricultural Science at Nervi in Genoa, Italy. His parents were very proud of him and would reward him for his great efforts. A year later, his father died of an unknown disease. This put Christian and his mother in a deep depression that never fully healed them. The small family also lost a lot of money since the father was the original bread winner. To take his mind off his father's death and to help out, he dropped out of school altogether, reluctantly, supporting his mother and himself with odd dead-in jobs. When he turned fifteen, he and his mother left for America, following the advice of Domenico Savino, a friend of his and of future tenor Tito Schipa, hopping to find a better career opportunity that he couldn't get back at home.They landed in New York where he worked for a while as a tango dancer and obtained a certain local fame. He also began studying to be an actor, playing in Broadway musicals as an extra. Through the kindness of his fellow vaudevillian friend Alla Nazimova, he was hired to dance in a musical which shortly disbanded aborning in Utah.
Stuck in Utah for sometime, now eighteen, Christian had to hustle again for him and his mother who also went with him. Back down on "ground zero", he was struggling once again with no fame (or local fame for that matter) supporting him. Things seem to be bleak and at a stalemate for a while but through sheer determination, work, and sweat, he drudge up enough money to get two tickets to Hollywood. There, after traveling exhaustingly, he met and befriended actor Norman Kerry, who convinced him to try a career in cinema. Christian agreed willingly, having not much to lose, and signed up to play an extra in a silent movie called,
Big Whoop!
. From there he started to gain more recognition, one studio in particular, Warner Bros., gave him a second look, bringing him in immediately to be cast in one of the lead roles, as "Julio", in the big smash hit movie
The Four Horseman of the Apocalypse
. That is when he gained maximum super-stardom. The audiences, especially the females, loved him and, surprisingly, cheered for his bad boy and casanova characters. He was now treated like royalty, he being lavished and don with the greatest. He then co-starred with Agnes Ayres in a movie called,
The Sheik
; a tatty, unsophisticated adaptation of E.M. Hull's exotic novel. Despite the film's shortcomings, Holloway's magnetic exotic personality permeated every frame, uplifting the film to all-time greatest, firmly establishing him as a star of the first rank. Through nineteen to twenty-one years of age, Holloway made film after film of pure finesse, that included:
The Battle of the Sexes
,
Blood and Sand
,
Cobra
,
Out of Luck
,
Passion's Playground
, and so forth.
He also met and now long time friend, Leslie, who was also in first rank of movie stars, they working on several films together as well. Christian supported Leslie and the feminist cause, helping out as best as he could regards to funding and commercial success. Fame never phased him though, and he would often say and once in an interview, "
Fame isn't my personal friend.... Remember, I do not live to work, I work to live....
". That meant he never took his status and being a celebrity seriously, remaining humble in his ways. Now twenty-two, deep to his chin success, he traveled briefly back to Austria, to visit family members who he didn't see in a long while. His mother couldn't accompany him because she was briefly ill, so she stayed back at the Holloway estate, being closely guarded, tended to, and immensely pampered. After a two month stay, he took a train back to the English channel, which helped him board the ill-fated Titanic. There he met up with Leslie and her mother. All three didn't know that soon their lives might be at stake, oblivious to the future events that were about to unfold.
And so of Holloway's history so far....but will it end there when the Titanic goes down one ill-fated icy cold night....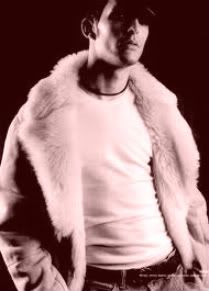 -
Any special possession(s)
-
A silver plated Tiffany's watch that used to be Christian's father's when he passed away. He also has a diamond brooch from his beloved mother who lives with him and he takes care of her (He keeps it in his pocket at all times; it being good luck for him)
-
Relationship Status
-
As of now Christian's "status" is "flying solo" right now; mainly focusing on his acting career. To sum it up simply, no lucky girl has peeked his interest to lavish her in romance and love yet.
-
Traveling companion(s)
-
Christian met up with Leslie when they were in Britain boarding the Titanic there. (So you can say that he is traveling with her and her mother back to the states)