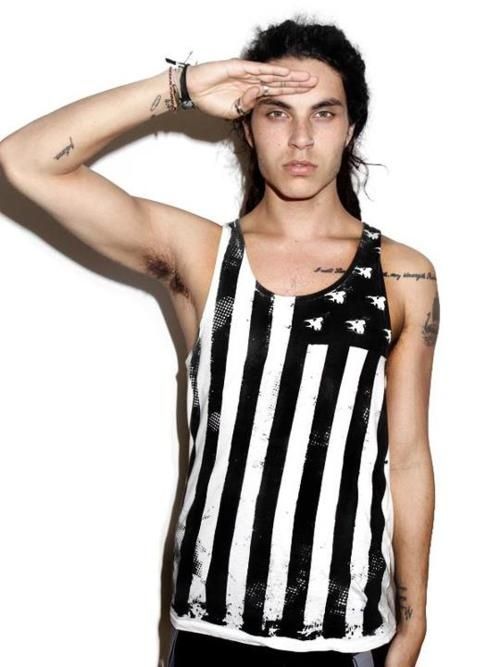 || THE SPIRITUAL || WALCOTT || THE GREAT UNKNOWN || SHAKE ME DOWN || BRAND NEW DAY || RUNNING UP THAT HILL || THROUGH THE DARK || INTO DUST ||
---
"WHEN WE SHOW OUR RESPECT FOR OTHER LIVING THINGS, THEY RESPOND WITH RESPECT FOR US."
---
---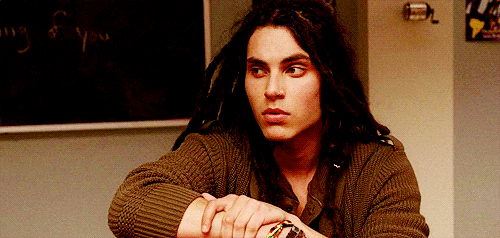 ||FULL NAME||
Harrison Theodore "Achak" Todd
'Achak' is Algonquin for "spirit"...
||NICKNAME(S)||
Harrison / Achak
(by his parents and grandparents)
Theo
(by his friends)
||AGE||
19
||RACE||
Human
||SEXUALITY||
Heterosexual
||DIALOGUE & THOUGHT COLOR||
Dialogue
(#40adcb)
|| Thought
(#aab6f0)
---
---
"WE WILL BE KNOWN FOREVER BY THE TRACKS WE LEAVE."
---
||PERSONALITY||
Theo is quiet; that much is for sure. The young man was never really a loud person. He would rather walk along the Cape Cod National Seashore and sing songs lightly to himself and think than be the center of attention at a party - he simply doesn't like loud places. He is not shy, though some people get this impression from him because of how quiet he is - simply, he would rather put forth something meaningful than just say words to say them. Even being 'the new guy' in Elk River hasn't been terrible, but it's simply because Theo would rather take what he's given as it comes to him. That, and he's found that he likes the change in scenery from the Massachusetts shores to the woods of Louisiana - it's different, no doubt about it. But it still feels like home to him, and he's taken to exploring whenever he can get the chance.

The male has always had a few close friends, and never really found it hard to get along with people. His demeanor is smooth - he moves with grace, almost as if he is floating. His Native family name 'Achak' speaks to this nature - he is very spirit-like in his movements, floating from place to place, keeping quiet when he feels like it, and speaking lightly when he doesn't. His voice is light and airy in construction - his personality is a reflection of this. He feels close with nature, and many times will sit outside at absurdly early hours in the morning to watch the sun rise while he meditates. Or he'll go for walks with his guitar in tow, on the hunt to find the best place to play. He is respectful of Mother Nature, and tries his best to leave the lowest impact on the world that he possibly can. For this reason, he only owns a bike to get from place to place, and will take public transportation outside of that if he needs to go farther. There is only one car for both him and his father, and it only gets used for long trips by Theo, or when his father wants to go somewhere - he refuses to drive it if he is by himself.

Theo is superstitious to an extent, though sometimes he lets thought superstitions get the best of him. He truly believes in ghosts, and has a hard time entering some place that he feels is haunted by them. Some might find his idiosyncrasies odd, but the are all just a part of what makes him a colorful person. He is by no means someone who will be walked on. Just like a spirit, he is strong, and while he may bend sometimes, he will not break. He is firm in his convictions, but kind of heart. He likes to laugh, although he doesn't laugh loudly. He likes to smile, although they aren't huge smiles. Simple and small is his way, but it definitely goes far.
---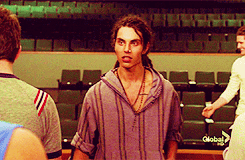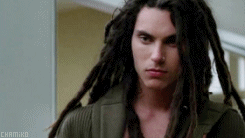 ||STRENGTHS||
▲
Dedicated friend ||
▲
Kind ||
▲
Good listener ||
▲
Understanding ||
▲
Relatively enthusiastic ||
▲
Eager to learn ||
▲
A free spirit*
||WEAKNESSES||
▼
Superstitious, sometimes to a fault ||
▼
Low level anxiety ||
▼
Tends to lose track of time ||
▼
His voice is sometimes too quiet for his own good ||
▼
Feels the need to watch out for everyone ||
▼
Stubborn ||
▼
A free spirit*
||LIKES||
✔
Quiet ||
✔
Going for walks ||
✔
Uninterrupted nature ||
✔
Guitar ||
✔
Classical Music ||
✔
Tattoos ||
✔
Historical Manuscripts ||
✔
Fresh Air ||
✔
Thunderstorms & Rain
||DISLIKES||
✘
Bees ||
✘
Alcohol ||
✘
Litter ||
✘
Being called 'Indian' ||
✘
Being called a "hippy" ||
✘
Heavy perfume ||
✘
Most sour tastes ||
✘
When people tug on his dreads ||
✘
People who make silence 'uncomfortable'
||FEARS||
☠ The Native American ways disappearing forever ☠ Becoming an Alcoholic like his father (he avoids drinking like the plague) ☠ That his brothers and sisters will not aspire to anything ☠ Large gatherings where everyone is speaking to him at once ☠ Bees
*could be considered to be a strength and a weakness due to the fact that he wants to go where his spirit takes him, but he doesn't always think about it first...
---
---
"YOU ALREADY POSSESS EVERYTHING NECESSARY TO BECOME GREAT."
---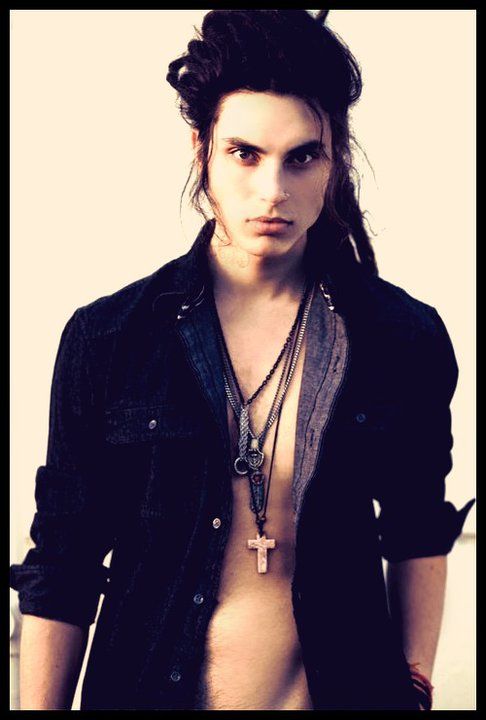 ||CLAN/FAMILY||
Father (FC: Rodney A Grant)
- Thomas Franklin "Aranck" Todd
(Aranck is Algonquin for 'Stars')
Currently, Theo lives with his father. His parents recently divorced, and his mother remains behind in Massachusetts with Theo's six brothers and sisters with her boyfriend (who Theo assumes will one day be his step-father).
||POWERS||
N/A
||PLACE OF RESIDENCE||
Suburbs
||SCHOOL MAJOR & TALENT||
Major: History/Literature
Minor: Film
||OCCUPATION||
As of current, no. But Theo is on the hunt for a part-time job.
||BIOGRAPHY||
Harrison Theodore Todd was born in the early hours of June 18th to a young couple from Wellfleet, Massachusetts. The couple, Jamie and Thomas Todd, were young, but loved the gift they were blessed with. A few months after Theo was born, they got married in a small ceremony at a nearby church, with only a few close family and friends in attendance. Theo was raised in a loving home, but the stress of trying to keep up with the cost of living in the area around North Truro, and a tendency towards addiction, lead Theo's father to begin abusing alcohol around Theo's 10th birthday.
Theo's family was definitely not a small one. His parents had six more children following him. Two years after he was born, twin girls joined the family as well, named Alana and Milly. Following them two years later was Jacob, the second boy in the family, and child number four. Another set of twins followed - a boy and a girl, three years younger than Jacob, named Maxwell and Eva. His parents believed themselves to be finished with children, but a girl was born five years after Maxwell and Eva - her name was Marie.
Theo was used to such a large family, and his parents had to move a few times around the area to find a house that fit their size. They finally settled in a five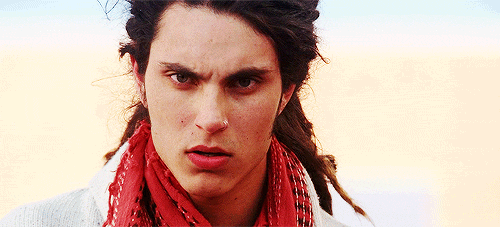 bedroom home just on the border of North Truro and Provincetown. The home was expensive, and their father pushed himself to be able to maintain the mortgage. They were able to get by comfortably, but their fathers drinking took a toll on all the children. Theo was there to try to be a rock for his siblings - a good example of how to be. Their father was not an angry man, but became distant when he drank. Theo didn't want his siblings to look upon their father that way, though.
The high school in town was small - there weren't many people who lived out on the Cape during the school year. It was a busy place during the summer season, and Theo would help out in the museums around the area during the Peak Season. But during the school year, it was a lot quieter, which Theo loved. The local school was a place where you knew everyone, and everyone knew you. There weren't many secrets, but Theo liked it all just the same. It was during high school that he decided what he wanted to do in college. Working in the museums during the Peak Season gave him an appreciation of history, and built within him a strong love of the subject. He also understood what exactly it was that people didn't seem to know about the local history. Decidedly, he wanted to become a historian, and specialize in running museums, so one day he could take over management of local museums and help teach the story of his ancestors, who had been in the area since before the pilgrims ever even dreamed of a "new world". But things at home started to go down hill, and one thing lead to another. Eventually, his mother had had enough. Divorce papers were signed, and his father was moving out. Theo was torn on where to go, but his mother encouraged him to follow his heart. So, he said goodbye to his siblings, to his mother, and traveled with his father until they finally settled in Elk River. The LSOA had accepted him, and it seemed like things were starting to pick up. His father was still leaning toward his alcohol dependence, but Theo has convinced him to start attending sobriety meetings for dependence on alcohol, and it seems to be getting through to his dad.
||MISCELLANEOUS ||
Theo's father has an
Utonagan
* named FoxTrot, who Theo views as more of a family member than a pet.
*Mix of Alaskan Malamute, German Shepherd and Siberian Husky
||FACE CLAIM ||
Samuel Larsen
||PORTRAYED BY||
GoriexGorie