Name:
Malina Summers
Age:
21
Gender:
Female
Race:
Summer Sidhe
Racial or Special Abilities:
Down through the ages the Sidhe have been in contact with mortals giving protection, healing and even teaching some of their skills to mortals. The name Sidhe suggests that they were "People of Peace", and it's believed that the Sidhe were the first, then came the Fae, Pixies, and even the Elven.
There are two types of Sidhe, a Winter, and a Summer, the winter Sidhe are more demonic, very close to being a Pixie instead. The summer Sidhe are the good hearted ones. A Sidhe will often return human kindness with favors of their own, such as knowledge, valuables, or a helping hand. Malina, however, is not apart of the Sidhe Court, so she spent her time living among humans as a merchant.
Appearance:
Hair
:
Very light Blonde: Naturally wavy, and normally a partial braid to keep her bangs out of her eyes.
Eye Color
:
Bright Green: Her eyes hold a vibrant green light behind them, and a star burst of brown in the middle.
Body Description
:
Malina stands at a total of five foot seven; Malina is very thin and only weighs around 120. She is lean, her muscles are toned, but not overly so.
---
Deity:
Pelor is our Healer, He is the God of all that is good.
He shines his light on those who follow,
and leads those to the light who are misunderstood.
---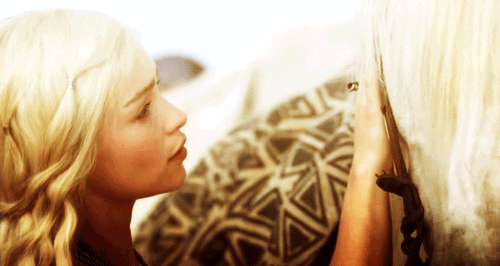 Healing Specialty:
Malina is very good with her hands, being taught how to sew at a young age, she was able to learn how to stitching up open wounds.


Wound Transferal: This allows Malina to transfer her wounds over to someone else, whether it be spiritual, emotional, or even physical wounds [the opponent will not gain said physical wound, only feel the intensity of her pain]. Although a dangerous power to possess, Malina does not believe in using it unless out of pure self defense. Not only that, but she may only use this power if the opponent she is casting it on is weaker than she at that point in time, or in general. It normally is most effective on animals, although Malina hates using it on anyone at all, she doesn't believe she was meant to be harmful to others.


Blood Manipulation: This allows Malina to manipulate blood flow, in her body, or someone else's. She uses this to help clot wounds before someone bleeds, out, or even restart someone's heart. This also allows her to control where the blood flow is going throughout herself, or another being; She can cause blood regeneration to quicken, or slow down. She can cause blood to pump faster, causing an adrenaline rush, or blood to pump slower to help someone from bleeding out after a battle. She can regenerate blood cells at an alarming rate, in herself and others. She can also control the density of blood.
---
Personality:
Level-Headed ~*~ Understanding *~* Wise *~* Kind
Intuitive: Malina is extremely intuitive, and perceptive. She loves to be an observer.

Kind-Hearted: She loves spreading her good energies with everyone, and pass down her wisdom. She does not condone violence, and would never dream of hurting anyone else except out of self defense. She does not like being threatened by anyone and will not stand being degraded.

Passionate: When Malina loves, she loves with everything she has. She is passionate about those who are close to her, and would hate to let them down. She is extremely dedicated and loyal.

Creative: She was extremely creative, her imagination could create anything, and everything. She loves to read books, write in her journal, sing, dance, and learn about new things.

Spiritual: Although Pelor is her main God that she serves, Malina is extremely spiritual; she believes in a multitude of different spirits that help the world continue to progress. She can also pick up on other people's auras very quickly, and believes emitting positive energies will bring you good karma in return, hence she has not done anything regretful or degrading to another person.

Quiet:
"I believe those who say the least, and simply observe, learn the quickest."

Trustworthy:
Although she speaks in riddles, and cryptic messages, she means well. She just enjoys letting others figure things out for themselves. She will always lead you in the right direction if you ask her a question.
Like most Summer Sidhe's, Malina is a very gentle soul. She finds comfort in taking long walks through wooded areas, or sitting down to read a good book. She loves to always be expanding her horizons by learning and experiencing new things. Malina is extremely introverted, she loves spending time by herself.
Although physically young, Malina has a very old soul, she is extremely sensitive towards others pain and suffering. She is always willing to help someone in need, and get them on their road to recovery.
Likes
❖Reading
❖Journalism, writing
❖Meditation
❖ Animals
❖ Long walks outside
❖ Being alone
❖ Herbal tea
Dislikes
❖ Negative Vibrations
❖ Liars: Being an observer, Malina can immediately tell when someone is lying just by the flicker of their aura, this makes her extremely impatient and on edge.
❖ Eating unhealthy foods
❖ Those with no respect for anyone, or anything
❖ Feeling anxious, or overwhelmed
Personal History:
Malina Summers was born to a Summer Sidhe tribe, called Wyldfae. They belong to the Summer Sidhe court, yet were sent out to the human world to generate positive vibrations and to help humans when in need. Wyldfae often live underground in faerie mounds, until old enough to be sent out into the real world to spread love, peace, and to help the humans learn how to better themselves in time.
The Wyldfae dedicate their lives to learning how to harness the suns power to expand their own abilities.
Malina was born to a loving Sidhe couple: Aryllen Anne Summers, and Caden Al Summers, she was their seventh child, their last child. Malina grew up in an extremely calm, and nurturing environment. Her mother taught her how to cook, clean, sew, make herbal teas, and how to be understanding. Her father taught her how to hunt using a bow an arrow, and how to control her powers.
In her free time, Malina would sit in her mom's study, reading up on mythology, sociology, and she loved to read fantasy novels. She also loved to go outside exploring, climbing trees, enjoying company of the animals and spending time with her siblings. She also loved dabbling with meditation stones, making jewelry, meditating to expand her mind, and learning how to be spiritually cleansed.
By the time Malina was turning sixteen, her curiosity on the world was making her bones rattle. She felt her Sidhe roots to help out others were driving her to get out in the world. Saying goodbye to her mother and father, she was the last of her siblings to leave her house. She left with her meditation stones, hand crafted jewelry, some of her favorite leather-bound books, and a journal to keep her thoughts and her travels all written down.
At the young age of sixteen, Malina was traveling across to many different cities with a clan of gypsies she had found, and began to call her second family. Malina was taught a lot through the gypsies, learning how to give back the energies she has taken from the earth; she also learned patience, and to always keep an open heart, for you never know the struggles of what someone else is going through until you sit down and listen. Malina also learned how to pick out thieves, liars, and those who were deceptive, eventually gaining a firm belief that humans cannot always be trusted and some are extremely power hungry, and greedy.
As she reached the age of 20, her travels had taken her to some magical places and her clan had reached the outskirts of a new city, in hopes of gold coin, and a place to rest their feet. Little did they know, there were many bad reputations around Gypsies in this town, and their caravans and merchandise were ambushed by the local villagers, and the gypsies were enslaved and put away in jail.
Malina, however, was the one chosen to participate in the Trial Of Champions, she was livid, but accepted this as fateful and understood that it was a game of survival, and she had to play smart.