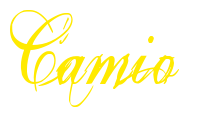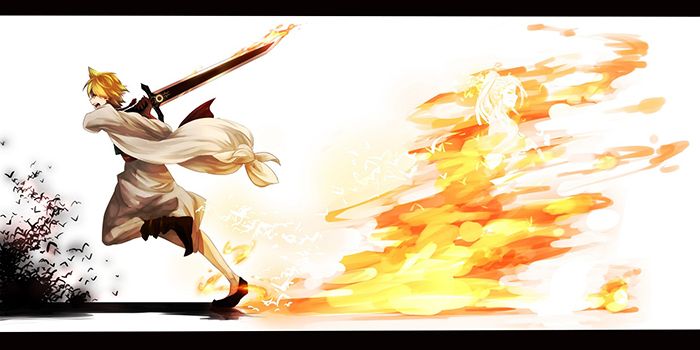 The Unwanted Child
The Outcast
Bringer of Ashes and Misfortune
Halfling

Full Name:
Camio Fanir
Age:
16
Gender:
Male
Tribe:
Air

Position in the Tribe:
Low (bordering on being an outcast)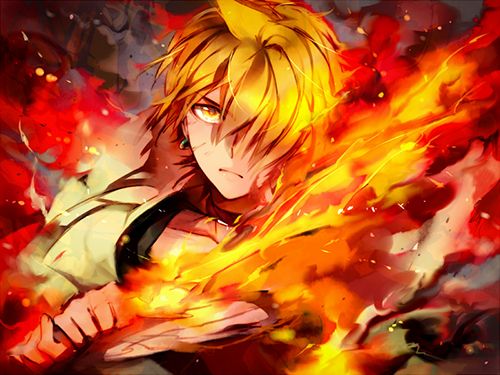 Negative Traits:
Rash-
Camio is always quick to act, and sometimes a little
too
quick. Half the time, his thoughts are three steps behind his actions, and this has more than once gotten him into trouble.
Insecure-
Because of his position in the tribe, Camio suffers from a certain insecurity. Although appearing confident most of the time, he often finds himself holding monologues where he questions his actions and in some cases- even existence. He is very self concussions, especially around the other members of the clan, and has never quite learned to accept himself as a worthy individual.
Internally Confused-
Camio loves his family, and even his tribe. Despite the hardships he has suffered in his past, and still from time to time does... he cares about those around him. Yet he cannot shake the feeling that he doesn't belong with the air tribe, that his birth was a mistake, something that should not have been. Sometimes he finds himself wondering... if perhaps he would be better off simply leaving.
Clumsy-
If Setsuna is slightly clumsy, Camio is a rightout clutz. Perhaps not so much physically, but socially he can be somewhat... questionable at times.
A tad Naive-
Some characters simply can't help it.
Quite Impatient-
Patience is definitely not his strong side.
Somewhat of a Glutton-
If there is one thing Camio absolutely loves, it would have to be food. He can eat an almost endless amount of it, and still not gain weight. Anyone would like to have his physique, don't you agree?
Dramatic-
Sometimes...just sometimes.
Positive Traits:
Kind-
Despite most of the time avoiding interaction and keeping his distance from the other clan members, he has a kind heart. He always tries to do what he thinks is best, and would never dessert someone in desperate need of help.
Hardworking-
When his impatience doesn't bring him anywhere and he actually realizes it, Camio is more than capable of working hard for achieving his goals. He doesn't easily give up once he has set his mind on something, and keeps going...almost no matter what.
Warm and Cheerful-
Even when he is hurt or sad, you will rarely see him without a smile on his face. He has a surprisingly good mood despite his internal conflicts. Being somewhat laid back and relaxed in nature, he is one to deliberately make a clown out of himself in order to cheer other people up.
Somewhat of a Clown-
As mentioned above. It makes him likable, what else is there to say?
Selfless-
Camio often keeps up the appearance of being somewhat selfish, although this is far from the truth. Even if he tries to avoid it, refuses to admit it... at the end of the day he still acts selflessly.
Devoted-
To his friends and family. He is not one to betray those he holds dear, and would exchange his pride any day for their protection.
Courageous-
Or a moron, although in the light of this being a positive trait, I would describe him as brave.
Sexual Preference:
Probably Hetrosexual
Likes:
Fire || His Sister || Warmth || Smiles || The Sun || Exploring || Food || Taking Naps under the afternoon sun || Nature || Beautiful Scenery || Riches || Woman || Animals || Berries || Being Outdoors || Sparring || Climbing || Making Friends || Helping Out
Dislikes:
Making a fool of Himself || Cold Weather || Rain || Being Judged, even if he accepts it || Sad People || Mushrooms || His Hair Color || His Origin || Hatred || Arrogance || Being Hurt/Hurting Others || Being Underestimated
Fears:
His own Abilities || Being totally and utterly alone || His sister coming to harm
Personality Description:
Camio is hot headed and rash, often acting before thinking. He can act rather arrogant and selfish at times, seeming outright like a brat from time to time... but despite his efforts he is unable to hide the fact that he cares about people, that he is a kind soul who would be willing to help out anyone in need. Seldom does he put himself before others, and rarely will you see him without a smile brightening up his features. Even when he is humiliated or offended he tries to brush it off by keeping the smile on his lips. He doesn't like to show negative emotions towards other people, as he is afraid of being a bother. Only when he sees others treated with unjust he truly reacts, and can also literally become pissed off. Besides being laid back and easily cracking jokes, when he needs to become serious he will, and is also quite the force to be reckoned with. He is young, unexperienced and perhaps a little naive, but he is brave, in his own way. He puts friends (even if he currently has none) and family before all, and does what he believes is correct, no matter what.
Biographical History:
Camio came to the world as an unwanted child. He was conceived through forbidden love, his mother belonging to the air clan and his father being a member of the feared fire clan. His biological mother perished in shortly after giving birth, and as a result the unfortunate lovechild had no one. That was, until the healer having helped his mother bringing him to the world spoke up. Several suggestions of what to do with the newborn boy were made, but he would have none of it. No, kind as he was, the good old healer decided to take him in, raising him as his own.
Camio's adoptive parents were kind and loving, treating him no different from how any other parents would treat their child. Two years later, Setsuna, Camio's little sister was brought to the world. They lived together happily, ignoring the fact that some disliked the idea of them raising the son of an enemy. At first, everything was fine and well.
As time passed, however, it became more and more apparent that Camio did not belong the the people of the winds. Not only was he unfortunate enough to inherit his fathers appearance, but also his abilities. He had a hard time fitting in with the other children, especially as they tended to avoid him, if not outright bully him for what he was. His childhood was by no means an easy one, yet his family was what made it possible for him to bare. Even if he didn't belong with the rest of the tribe, he belonged to his family. At least it was what he constantly tried to to convince himself of in times of doubt and distress. His mother and father also made this clear, supporting him in any way they could.
All the harder for Camio it became when his mother fell ill, and his father six months later mysteriously vanished during a search for herbs in the forest. This was about four years ago, leaving Camio, Setsuna and the youngest child in the family, two years old Miu in the hands of their grandmather, who at the time was high priestess of the air clan. Today she is retired, Setsuna having taken over her position.
Camio spent a lot of his time these last four years away from the village, undergoing hard training in an attempt to master his abilities. It was also a way for him to escape the glares and rude remarks, to forget the fact that in truth... he had no place where he belonged. In the end, however.... he always finds himself returning to his family, no matter how hard it for him may be.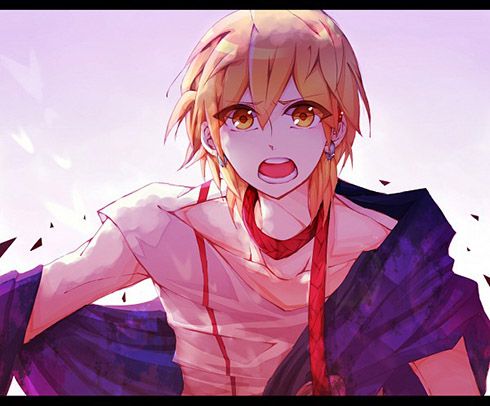 Hair Color:
Blonde
Eye Color:
Orange/Golden

Tattoos/Markings:
A deep scar running across his chest.
Weight:
65kg
Height:
176 cm
Brief Appearance Description:
Camio is of average height and weight for his age, not truly standing out in that matter. What does make him stand out, especially among his own people, is that he lacks the heritage white hair of the air clans folk, instead having a golden blonde color. It is short, reaching to slightly beneath his ears, and most often messy. His eyes are a matching gold/orange, and glow like burning fire when using his abilities. His complexion is fair, although he does tend to get a slight tan in the summers, and his body form is slender but toned. He has several smaller scars and bruises scattered across his body, although none of them are as notable as the deep scar leaping across his chest. Camio is most often seen wearing clothes he can easily move in, but is sturdy enough to remain intact in harsher conditions.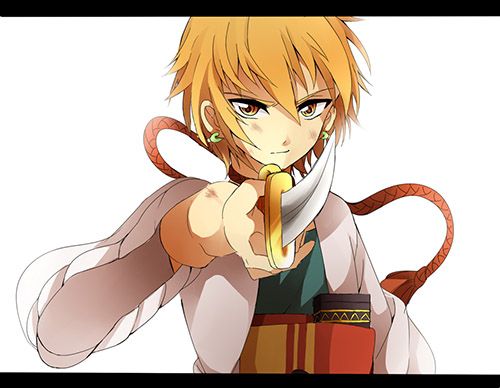 Carrying:
Phoenix-
His Sword
Dragon's Tooth-
His Dagger
Pendant-
A Pendant similiar to his sisters, although it holds a ruby in the middle, and the gold is crafted to look like feathers enclosing it.
Notable Skills/Abilities:
The Hunter
- Setting Traps
- Climbing
- Melting in with his Surroundings
- Using the Crossbow (although he could be better at it)
The Warrior
- Swordplay
- He is slowly getting the knack of creating fire spirals
The Survivor
- Improvising
- Building Shelters
- Finding Water
- Navigating by the sun and stars

The Fool
- Standing for comic relief
- The ability to see past logic and reason (which is both good and bad, depending on the situation and consequences)
Other:
Camio has secretly been practicing how to control his abilities and for being entirely on his own, has done surprisingly well. Nevertheless he is far from on par with those raised in the fire culture, and although he is powerful, his control of this power is lacking. Camio hopes to one day master his abilities, and is more than eager to learn. Simultaneously he is afraid of his abilities and what he is- which is part of what keeps him restrained.