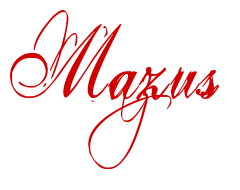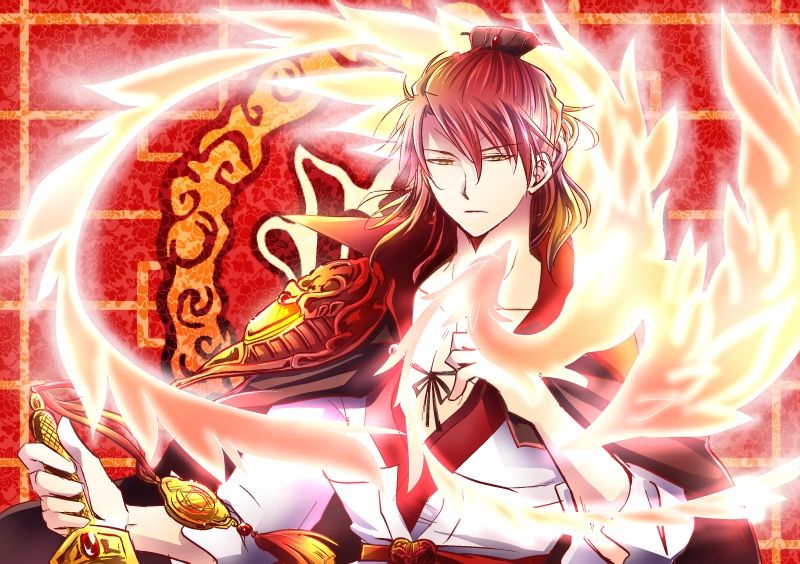 Lord of the Phoenix
Keeper of Scrolls
Hand of The Inferno
Full Name and Title:
Lord Mazus Solomon
Age:
28
Gender:
Male

Tribe:
Fire

Position in the Tribe:
Royal Advisor (sort of)
Negative Traits: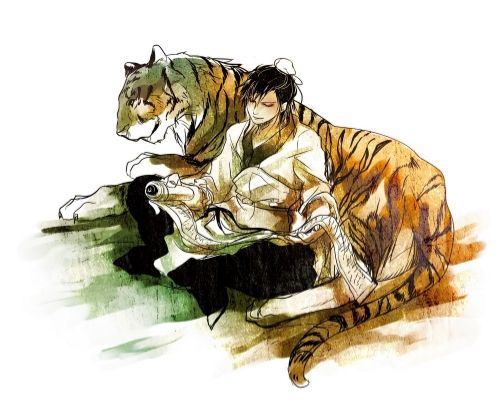 Hard to Satisfy-
Due to his personality, he is not an easy man to please.
Greedy
- for knowledge.
Picky
- Mainly with food.
Cold
- One could even go as far as to call him emotionless. Due to his calculating nature, he lacks the ability to thoroughly enjoy something. He doesn't understand the true meaning of love and has never experienced the feeling of genuinely caring for someone. He does have things he is passionate about, yet most of them are either extremely far out of his reach, or simply too artificial to count as being emotionally passionate about them. Mazus has yet to learn what it means to be human.
Cruel
- without doubt, he is cruel.
Obsessed
- his goals are his life... And he has a tendency to get momentarily obsessed with solving problems too, if they pose enough if a challenge. During this time he can neither eat, sleep nor think about anything else.
Alone
- as for now, he has been unable to ever make real friends... Mainly because he is unable to see people as anything but chess pieces he can move in his game of life.
Hypocrite
- As his philosophic and calculating nature clash, some of his views... sort of tend to make him look like a hypocrite.
Positive Traits: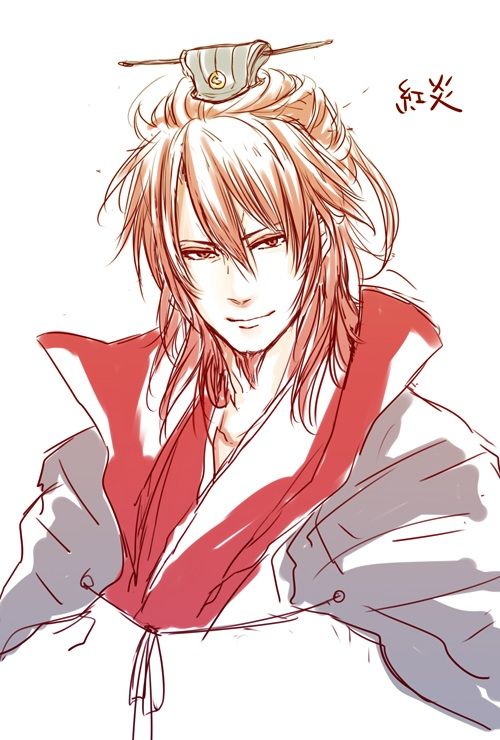 Cunning-
No matter how you look at it, Mazus is cunning.
Patient-
Mazus knows well how to bid his time.
Intellectual-
He is a VERY intelligent man.
Ambitious-
both in his long term goals and tasks given by his leader.
Fierce-
He does not let anyone trample on him- be it in battle by silencing them with his sword or by casting a brat a menacing look.
Sharp-
Quick to pick things up and understand them.
Poetic-
Surprisingly enough, he is rather poetic, and has the ability to detect beauty in things. It is a sign of that he might actually be...at least a little human.
Philosophic-
Mazus is very philosophic and often expresses this. It is a contrast to his otherwise calculating nature, and is connected to his somewhat poetic tendencies.

Sexual Preference:
Mazus beds whomever Mazus wishes to bed. He does however not show any particularly strong need for sex, even if he is neither unexperienced nor dislikes it. He simply mostly has other things on his mind, and generally sees delving into pleasures of the body as a waste of time.
Likes:
Reading || Learning/Studying || Playing Chess || Mind Games/Challenges || Rain || Libraries || Scrolls and Books || Taking Strolls || Gardens || Beautiful Flowers || Tigers || Myths and Legends || Flames || Being in Control || Order and controlled Chaos || Smoking || War || Amusing/Interesting Individuals || Poetry || Dogs || Cats
Dislikes:
Being Disturbed || Being Outwitted (although he hardly thinks it is possible) || Losing Games or Challenges || Idiocy || Losing Control || Rudeness|| Barbaric Actions (only to a certain extent) || Arrogance (despite being somewhat arrogant himself) || Bad Liars || Clingy People || Boredom
Fears:
Being Outwitted
Losing Control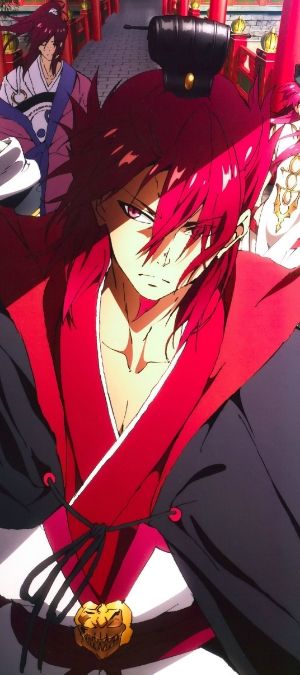 Personality Description:
Mazus's public image displays him as a capable and powerful warrior, known to be matched by few. He is loyal to the leader of the fire tribe, and a valuable asset to the tribe not because of his supreme skills in combat, but because of his intellect. Indeed. Mazuse is a man of knowledge who bids a lot of his free time studying scrolls recording history, ancient writings in long forgotten languages and science. He believes that knowledge, and not violence or force is the key to success. Despite his somewhat imposing persona, he is also known to have a kind side to him, which he has expressed in several occasions of unexpected mercy, or when he has offered people he seemingly has no connection to help. What people tend to miss, is the bigger picture.
Mazus does none of this without a reason. In fact, every single action he takes might have a hidden agenda. Displaying neither fierce hatred for the other clans, nor extreme love towards his own, Mazus can be considered a rather cold and hard to influence individual. In fact, very little seems to be able to aggravate him, and he usually treats most situations objectively, from a calculating standpoint. He calculates his every move, assesses every situation. Even if he to the public may appear kind or fierce, he uses it all as a means to slowly bring him closer to his final goals and missions. Not many occurrences have much of an impact on him, meaning that he is also a very hard man to please, or read. in fact, he keeps up a more or less emotionless expression most of the time. When he does not, it is usually an act he uses in order to exert his will on others via manipulation. Mind you, Lord of the Phoenix might even be the schemer of the century. He has ideas, is a master of making plans as how to coerce others into obedience, without the use of direct violence or force. The words are his weapons, the human psychology his playground.
Indeed, Mazus is cunning and manipulative as hell. He can be charming when he needs to be, intimidating if so the moment requires... Or even kind and helpful. It all depends what he stands to gain, and there are only actually a few things he wants.
Mazus, as mentioned above, has a never ending greed for knowledge. He would like to know everything, if that were possible, and spends a lot of his time studying. Knowledge is definitely something he has devoted his life to. Another thing he enjoys is letting what he tends to call 'interesting' or 'amusing individuals' run wild and simply stand by, watching and studying them. As he easily gets bored, few have ever managed to keep his interest for long, and most of them have ended in horrible deaths. If Mazus was directly involved with them or not, is unknown. Usually, these individuals tend to be people deriving from the 'normal' mindset. He also enjoys wars, but wants to wage them in more than one way... And with everything eventually leading to one final goal: a unified world.
He is ambitious and hard working, seeing past conflicts, hatred and morals to achieve his goals. In fact, while his general view is that happy people are the easiest ones to rule, and global peace is the way to go... He would not even bat an eye if wiping out an entire population to achieve his means would be required.
He is cunning, he is cold, he is cruel, he is deceitful, sly and manipulative. While he can be a very good ally as long as you are aware of whom you are dealing with, he is a very dangerous foe. The reason he remains loyal to The Blazing Inferno, is mainly because his position lets him enjoy the few things he likes in life, such as playing challenging mind games, participating in war and delving into studies. This is a position he is content with... For now.
Biographical History:
Mazus's past is quite an obscure one, and very little is known about him. There are many rumors about him before he became known to the public, but none of them have been proven correct. One day about fifteen years ago, Mazus simply appeared. He proved himself to be useful, and thus was given a job. In the past fifteen years, he has simply been working his way up in rank, until he finally reached the position he has today.
His past will be elaborated on during the course of the role play.

Hair Color:
Red
Eye Color:
Red

Tattoos/Markings:
A large symbolic tattoo of a phoenix on his back, concealing a scar. He's got several more scars from battle, and although he doesn't mind them, they usually end up being concealed by his clothes.
Weight:
79 kg
Height:
182 cm
Brief Appearance Description:
Mazus is a tall, well-built man with red eyes. His hair too, is flaming red, longish, and he often wears part of it tied back in a small ponytail, while he lets the rest hang freely. His eyebrows are thin and creaked elegantly, which can make him look both stoic and menacing- depending on the situation. He is of fair complexion, which compliments his features well. Most often, Mazus can be seen wearing a combination of red, black and white. His choice of clothes is neat and elegant, while remaining comfortable. He wears a metal cauldron on his left shoulder, which resembles a tigers head.
Carrying:
Phenex-
His trusted sword.
Paper-
He always makes sure to have a few small, blank scrolls with him.
Ink and Quill-
Why carry paper without anything to write with?
Four Daggers-
Hidden in his garments.
He is rarely seen without books some book or scroll he is currently studying.
Grace-
]He has always been fond of tigers. Although, she is usually safely kept either in a cage or simply in his living quarters. Although she is a trained animal, Mazus knows she could possibly cause a disruption amongst others, and therefor is careful with where he takes her.
Notable Skills/Abilities:
The Scholar
- Reading
- Writing
- Mathematics
- Scientific Knowledge
The Schemer
- Plotting/Planning
- Observing/Assessing Situations
- Rhetoric Skills
- Charismatic
- Manipulating
- Creativity
The Leader
- Commanding
- Organizing
- Swordplay
- Keeping his Cool