"Peace is necessity, if you oppose peace then war will be the tool of your destruction..." -General Vicnin Pherith


________________________________________________________________________________________________________________________
Titles and Merits
Vicnin has been given the title of High General of the Water Tribe, how he achieved this status was through a large series of events. Firstly since the young age of 16 Vicnin served with the armies of the tribe; making a veteran of 20 years. In those 20 years of service Vicnin slowly but steadily rose in power gaining vast amounts of respect from his men and raising among the ranks quickly by age 20 becoming a high ranked officer. After many successful years of victorious campaigns and skirmishes against the fire tribe his men demanded that he be given the title he now poses. He now serves with 3 victorious campaigns under his belt and more than 30 successful raids. His name would be one any opposing general would fear...
Age: 36_____ Gender: Male _____ Position In tribe: General and Advisor_______ Tribe: Water
________________________________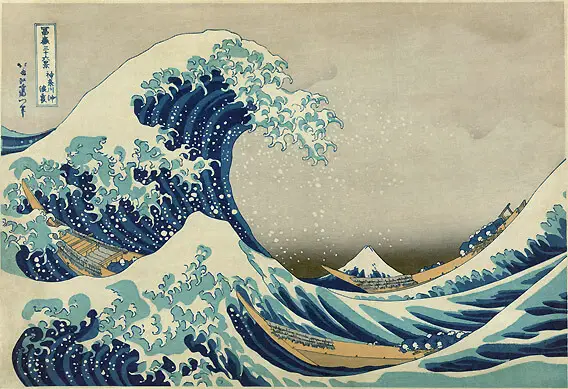 Positive Traits
-Disciplined
, in both body and mind he is disciplined meaning he never acts on impulse or the spur of the moment and always seems to be able to repress his emotions when it is appropriate.
-Patient
, while others may be inpatient and impetuous he understands that waiting can be beneficial and that anything worthwhile or good takes time to manifest itself.
-Wise
, he understands when and how to act and deal when situations arise and has unmatched judgment when compared to others.
-Cunning
, Along with being wise he is incredibly crafty in both military and battle prowess and day to day situations to gain a typically unexpected advantage.
-Courageous
, brave in the face of danger and not easily deterred by the idea of pain or danger.
-Tough
, overall he is a very healthy and strong main, very tough most would say and able to resist pain to a good degree and rarely complaining about the negative things that happen.
-Innovative
, He is willing to adapt and accept new technologies and ideas
-Patriotic and loyal
, fiercely loyal to his people and to his country. He would do anything to keep these things safe.
____________________________________________________________________________________________________________________________________________
Negative Traits
-Intolerant
, while he is wise and cunning he still hosts a great resentment towards the other tribes having an intense hate for the fire tribe.
-Inflexible
, even though he is cunning disrupting his plans often leads him to confusion and disarray; this can ultimately ruin his plan if exploited effectively.
-Naïve
, he is naïve in the fact that he upholds a highly valued code of honor and he expects others to do the same when in fact they normally will not do
-Severe
, he shows very little mercy to his enemies giving them hard punishments for their transgressions, this nearly borderlines on cruelty and is ONLY towards enemies.
-Honor Bound
, As mentioned his system of honor are something all people of the water tribe abide; while they do this none of the rest of the tribes do this and this often leads him to believe his enemies will hold themselves to his people codes of honor. This could be exploited at times.
-Passive
, while he can be harsh and intolerant he is really a passive man even as far as a warrior goes he will often not result to violence unless he is forced.
-Vengeful,
Normally he is peaceful but as mentioned if provoked he can become ones nightmare. He can hold a grudge and rarely forgets when he has been wronged often promising vengeance no matter how long it takes or the cost.
(Again just notable negative traits, there are many others that can occur or surface)
___________________________________________________________________________________________________________________________________________
Misc. Information
Sexual Preference:
Hetero Sexual, he is tasked with producing and raising a young man who he knows can continue his bloodline
Likes:
Swimming, Hunting, Meditation, Studying war, Honing his combat skills, Sailing, Rain, and Adventure.
Dislikes:
The Fire Tribe, War, Sunny Days, Heat (as in summer days hot), and dishonor or slandering if his people.
Fears:
Failing his nation, Dishonor, Being buried alive, His tribes downfall
__________________________________________________________________________________________________________________________________________
Biographical History
Vicnin was raised from his very birth to follow in the steps of his forefathers and become a great warrior. He was brutally trained in martial combat and the honing of his skills until the young age of 16; at which point he had already become a potent enemy and quite skilled for his age, some would have called him a prodigy. As was customary of his family he joined the warriors of his tribes in there campaigns against the other tribes. He flourished taking his already incredible combat skills further and quickly advancing in the ranks of his people. At age 20 he had become an officer and this forever changed his life... one year after his officer ship he lead his first campaign as an officer where he witnessed the atrocities of war first hand; the destruction of families, the deaths of hundreds, the destruction of entire village populaces. For the first time he saw past his pride and patriotism and saw what war caused for both his own men and his enemies... this caused him to look inward on himself, where he came to the realization that peace was the solution. He became obsessed with it concluding that peace would bring the Water tribe to a higher state of prosperity; so he isolated himself for 6 years in which he studied and meditated gaining vast amounts of knowledge and wisdom. He found peace within himself and became a brilliant leader as he went on to his next 2 campaigns victoriously he gained the unwavering loyalty of his men solidifying there absolute allegiance to only their General's will, making him a very powerful figure in Imos and more so within the Water tribe. As of late he has grown disconent with how the tribes progress is going/being lead and seeks to bring a change for the better to them, he concludes that peace will be achieved when either all the tribes put there differences aside or all lay burnt and broken under the rule of the water tribe.
___________________________________________________________________________________________________________________________________________
Personality
While his history and trait describe him pretty well basically Vicnin is a man who was raised tough as nails to be a warrior of grand proportions like his forefathers, he advanced quickly in the Water tribe army abut ultimately after years of war and watching struggles he realized that need for peace through Imos was top propriety. He realized that this would be done one of two ways convincing the tribes to come together and be at peace or by destroying them and uniting the broken lands under one nation. He will do whatever it takes for this though...
__________________________________________________________________________________________________________________________________________
Appearance
Hair Color:
Dark brown almost ebony colored hair.
Eye Color:
Eyes the hue of the very water he controls.
Tattoos/Markings:
He has a multitude of runic/ancient symbols on his torso that all converge on the middle of his back; the tattoo in the middle of his back is an eye surrounded my crashing waves.
Weight:
198
Height:
5'11''
Brief Appearance Description
: Vicnin is a man who appears in his early to mid-30s on first glance. He has dark brown hair/ebony hair that is cut very close maybe half an inch or so appearing like a buzz cut almost. He has a rather muscular build but is much leaner making him much stronger than he really is. He has a thick 5'o clock shadow type facial hair and is often seen wearing his royal blue elaborate clothing and mantel, but more often than not he is seen in his Ornate and masterfully crafted Generals plate Mail; the armor is surprisingly light and he is still deceptively mobile in it.
Carrying:
He always carries his favorite weapon which happens to be his battle axe, which happens to be made of a deceptively light-weight material that he can swing at incredible speeds. He also commonly carries a multitude of pouches filled with different tools and smaller
Authors Note: If you have any questions, concerns, or even any suggestions for me or on my character Vicnin here please don't hesitate to ask or state your opinion, criticism is appreciated as it allows me to fix Vicnan into a better character and makes him more enjoyable for others to play with.