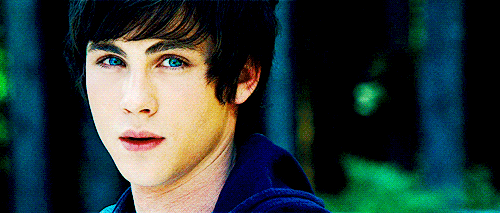 ---
Nicknames:
Mal
Age:
17
Gender:
Male
House:
Durmstrang Institute
---
Height:
6'0"
Weight:
135
Build:
Slender
Hair Color:
Brown
Eye Color:
Blue
Appearance Description:
Tall, slightly messy haired and bright blue eyed, Malachi is often considered handsome by most witches he comes across, not that he's ever thought about his appearance that much. His skin is quite fair at the moment, mostly because he doesn't get a whole lot of sun at Durmstrang, unfortunately. He also isn't the most muscular guy, more lanky than brawny, but that's just fine with him. He dresses in quite an ordinary fashion, when he isn't sporting the blood red uniform of Durmstrang. His clothing mostly consists of plain jeans, t-shirts, converses and probably his favorite article of clothing - hoodies, he has a lot of them, since Durmstrang is so cold (Unfortunately so cold that sometimes hoodies just won't do the trick, even layered). He'll usually be found with his wand stuck through his belt and his earbuds in, if he isn't afraid he'll have his MP3 player confiscated because he isn't 'listening'.
---
Wand:
Ebony, dragon heartstring, fourteen inches , unyielding
Magical Skills:
Outstanding -
Potions
Transfiguration
Exceeds Expectations -
Charms
Defense Against The Dark Arts
Astronomy
Acceptable -
Herbology
History of Magic
Likes:
Quidditch (He likes to play Chaser)
His hoodies
Beanie hats
Summer
His barn owl, Persephone.
Flying
Sour Candy
Bernie Bott's Every Flavor Beans (It's fun to watch people's faces when they eat them.)
Joke shops (He's determined to go to one while he's at Hogwarts)
Flirting
Potions
Dislikes:
The freezing weather at Durmstrang. It just about impossible to go outside sometimes.
His father's opinions about Muggleborns.
The reputation Durmstrang has.
People who take things too seriously.
---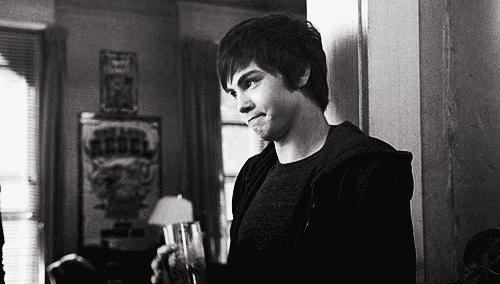 Personality description:
Malachi is an outgoing young wizard who likes to have a good time, whether he's playing quidditch in his spare time or trying to bring a little more life to the seemingly dreary castle of Durmstrang by having a good laugh, often buying products from local joke shops and setting them up upon unsuspecting classmates or staff members, which can occasionally get him into trouble which he's usually pretty good at talking himself out of, most of the time. He enjoys teasing his close friends, however he would never do so cruelly - he has a kind heart, however at first glance that can sometimes be hidden beneath his ample self-confidence, sarcastic sense of humor and flirtatious nature, however he always looks after his friends, only ever teasing them in good fun and he would never allow someone to genuinely insult his friends while he's standing there. As was said before, Malachi is quite a confident young man who loves to flirt whenever given the opportunity, which can give him a bit of a arrogant or cocky appearance which is...Only partly true, he says. He likes to show off, there's no denying that - he hardly ever passes up an opportunity to showcase his talents however he knows when he's been beat and will usually shake hands with whoever has managed to best him thanks to his laid back nature..
Admittedly, he's never prided himself on his amazing knack for studying. He's never been the type of guy you'd find in the library if he can help it. He has a few subjects he really likes, but as a whole he doesn't think of himself as being very scholarly at all.
---
History:
Malachi is the son of Litha Morgan and Cal Erikson, born on a summer's eve in Norway. He has a half-sister, Griselda who is younger than him by a few years. Malachi has always been pressured to be an excellent student by Cal who had attended Durmstrang himself and is proud of the reputation he has there, however Malachi hardly cares and prefers to enjoy himself at school (Unless he's in History of Magic or Divination, in those cases he is asleep.) whenever possible.
Growing up, Malachi always told how lucky he was to be born a pureblood by Cal who has always prided himself on his heritage, however he never completely grasped the importance of this as a child. As he grew older and began asking questions, his mother (Who never shared Cal's point of view) explained to him that there was no true difference - that they were witches and wizards and it shouldn't matter if they were muggleborn, half-blood, or 'pureblooded' and that some wizards just like to think they're better than others. Malachi decided he liked his mother's way of thinking, much to his father's disappointment, especially when Malachi started making friends with half-bloods and muggleborns.
At first, Malachi felt a little bad for letting his father down however the more he thought about it, the more he realized that he shouldn't and therefore doesn't care at all now if his father is disappointed in his choice of friends or how he does in school.
The thing that Malachi is looking forward to most now is the trip to the TriWizard Tournament at Hogwarts which he has been selected to go to, for he knows that even if he doesn't get to be the Durmstrang champion he should still at least be able to have a good time there.