XXXXX
X
X
X
X
X
X
X
X
X
X
X
X
X
X
X
X
X
X
X
X
X
X
X
X
X
X
X
X
X
X
X
X
X
X
X
X
X
X
X
X
X
X
X
X
X
X
X
X
X
X
X
X
X
X
X
X
X
X
X
X
X
X
X
X
X
X
X
X
X
X
X
X
X
X
X
X
X
X
X
X
X
X
X
X
X
X
X
X
X
X
X
X
X
X
X
X
X
X
X
X
X
X
X
X
X

X
X
X
X
X
X
X
X
X
X
X
X
X
X
X
X
X
X
X
X
X
X
X
X
X
X
X
X
X
X
X
X
X
X
X
X
X
X
X
X
X
X
X
X
X
X
X
X
X
X
X
X
X
X
X
X
X
X
X
X
X
X
X
X
X
X
X
X
X
X
X
X
X
X
X
X
X
X
X
X
X
X
X
X
X
X
X
X
X
X
X
X
X
X
X
X
X
X
X
X
X
X
X
X
X
X
X
X
X
X
X
X
X
X
X
X
X
X
X
X
X
X
X
X
X
X
X
X
X
X
X

X
X
X
X
X
X
X
X
X
X
X
X
X
X
X
X
X
X
X
X
X
X
X
X
X
X
X
X
X
X
X
XXXXX
X
X
X
X
X
X
X
X
X
X
X
X
X
X
X
X
X
X
X
X
X
X
X
X
X
X
X
X
X
X
X
X
X
X
X
X
X
X
X
X
X
X
X
X
X
X
X
X
X
X
X
X
X
X
X
X
X
X
X
X
X
X
X
X
X
X
X
X
X
X
X
X
X
X
X
X
X
X
X
X
X
X
X
X
X
X
X
X
X
X
X
X
X
X
X
X
X
X
X
X
X
X
X
X
X
X
X
X
X
X
X
X
X
X
X
X
X
X
X
X
X
X
X
X
X
X
X
X
X
X
X
X
X
X
X
X
X
X
X
X
X
X
X
X
X
X
X
X
X
X
X
X
X
X
X
X
X
X
X
X
X
X
X
X
X
X
X
X
X
X
X
X
X
X
X
X
X
X
X
X
X
X
X
X
X
X
X
X
X
X
X
X
X
X
X
X
X
X
X
X
X
X
X
X
X
X
X
X
X
X
X
X
X
X
X
X
X
X
X
X
X
X
X
X
X
X
X
X
X
X
X
X
X
X
X
X
X
X
X
X
X
X
X
X
X
X
X
X
X
X
X
X
X
X
X
X
X
X
X
X
X
X
X
X
X
X
X
X
THE UMBRELLA ACADEMY: ON STRANGER TIDES
SYNOPSIS



On November 25, 1993, forty-three women simultaneously gave birth despite no signs of pregnancy. Most wrote off the incident as mere coincidence, but one man thought differently.

Reginald Hargreeves was an eccentric man who wanted nothing more than to make an impact on the world, to be a hero. Though he lacked superhuman abilities, what he did have was an extensive amount of connections and an excessive amount of money. He traveled around the world, seeking every child born from that event. Of them, nine were adopted. He erected a school known as the "Anchor Academy" to teach his children how to fight crime and of course, save the world. Nearly all of them had some form of powers and were ranked by their usefulness from one to nine. As they grew older, they drifted apart and most of them eventually hung up their masks for a more normal life. Some clung to their old beliefs, others were disillusioned to their father's beliefs, and others disappeared altogether.

Years later, all of Hargreaves' remaining children have found themselves drawn back to Anchor Academy's doorsteps for their father's funeral, a storm brewing in the distance.




The Anchor Academy was a private school founded by Sir Reginald Hargreeves to train the nine children that he adopted. On the outside, the academy looks like a mansion located along the coast of New England, but upon inspection one will find a multitude of secret tunnels, training grounds, and a hyperintelligent chimpanzee. During its prime, it housed all of the Hargreeves children and served as both their home and means of learning how to control their supernatural abilities. Each of its members has an anchor tattooed on their wrist.



1.

Number One/The Paladin
Lucien Hargreeves | 26 | Male | Light Energy Manipulation | Christopher Mason | #FEDA49 | Ivisbo
2.
Number Two/The Shade
Camila "Lucky" Hargreeves| 26 | Female | Shadow Manipulation| Cindy Kimberly | #E971CF| LindaRose
3.
Number Three/The Rewind
Sven Hargreeves | 26 | Non-binary(?) | Event Negation | Bo Don | #625D5D| ༼ つ ◕_◕ ༽つ
4.
Number Four/The Flame
Nathan Hargreeves| 26 | Male | Combustion Inducement | Johnny Stevens | #A35151| Venuskyy
5.
Number Five/The Phoenix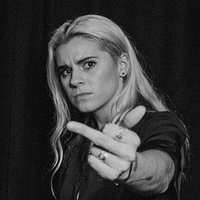 Ronan Hargreeves| 26 | Nonbinary | Telekinesis | Lynn Gunn | #800000 | Wolf's Bane109
6.
Number Six/The Camo
Savannah Hargreeves | 26 | Female | Self-Supremacy | Hannah John-Kamen | #435166 | Pika_Pika
7.
Number Seven/The Watcher
Uma Hargreeves | 26 | Female | Precognition | Zoë Kravitz | #D3C55D| lightningpoint
8.
Number Eight/The Incredible
Vya Hargreeves | 26 | Male | Regeneration /Indestructibility | Dylan O'Brien | #4000BF | CharlotteV
9. Number Nine/The Horror
Ben Hargreeves | 16 (at time of death) | Male | Eldritch Manifestation| Justin Min | NPC

The Temps Commission are in essence, time cops. They are responsible for maintaining the timeline of the universe. Though there are different departments, the most involved by far is the operations team. Armed with nothing but brains, brawn, a whole lot of guns and a time-traveling briefcase, they must travel to different points in time to prevent temporal deviations via messages from the Analytics Department. At the top of the Commission is the Board of Directors, who decide what events are integral to the timeline and the Handler, who has final say in any and all decisions within the organization.



The Handler
Unknown | Unknown | Female | Power | Kate Walsh | #254117 | NPC/REQUEST
Vice Handler
Name | Age | Gender | Department | FC | OPEN
Commission Agent
Caesar | 28 | Male | Operations | Jordan Calloway | #483D8B | Sepokku
Commission Agent
Marco Costa | 31 | Male | Operations | Michele Morrone | #9C0D0D | LindaRose
Commission Agent
Jaime Courtney | 29 | Male | Operations | Drew Roy | #A2C692 | Bartholomew Finch
Commission Agent
Name | Age | Gender | Department | FC | OPEN
Commission Agent
Name | Age | Gender | Department | FC | OPEN
1. No godmodding/omnipotence. I understand that some powers may involve a level of puppetry, but make that you have another player's consent as you move forward. This a collaborative roleplay which means any actions need to be agreed upon by the players involved. If you aren't sure, then ask!

2. Keep all drama in character. I want this to be a good experience for everyone and if there any disputes, then please resolve them through DMs or talk to me if you cannot come to an agreement. It goes without saying (but I'm going to say it anyway), I will not tolerate hate speech, bad conduct, or poor sportsmanship and I will not hesitate to revoke/decline applications.

3. Handle mature themes with discretion. This roleplay will have violence, crude language, and potentially sexual elements so I ask that you be cautious in your writing. Adhere to RPG guidelines, have sex scenes fade to black, and be mindful of potentially triggering material. If you (or anyone) feels uncomfortable with certain types of content then DM me and we can work around it (or eliminate it if need be).

4. Use non-animated/drawn faceclaims. I will not set a precise age limit for faceclaims, but Anchor Academy members (minding special circumstances) are all physically 26 years old. Commission Agents must be at least 18 years old. If you wish for something non-human (such as the case with AJ Carmichael), let me know and we can work something out. Additionally, please have your faceclaim's ethnicity match your character's! I'll allow some flexibility for white/European characters but I'm going to decline say, a Portuguese FC for a Mestizo character.

5. You may use your own character sheet. I don't really care too much as long as it includes: character name, age, gender, role, personality/bio (this can be combined), power/skills (if applicable), and at least one picture of themself. Everything else is up to you!

6. Be mindful your character's ranking when choosing a power. The Monocle ranked everyone each student based on their potential and usefulness (rather than strength) so your character's power should reflect that. For example: super strength has more applications than astral projection so a character with super strength would be labeled a higher number than the person with astral projection. If you are unsure of where your character would rank, feel free to ask!

7. There is a soft gender ratio. I don't need there to be exactly the same numbers of every gender; however, I will put a cap if I see too many reservations of one gender over another.

8. Put your application in the OOC thread. Please post your character's name, age, gender, power (if applicable), and a picture/name of their FC. Once you are accepted, you have 2 days to post a WIP (it can be a blank CS or some general ideas) and a 1.5 weeks to finish. If you need an extension, DM me. Additionally, if multiple people apply for the same slot, I will give them a week to finish their profiles and choose the best concept out of all of them.

9. Keep the story going when you post. I don't like the terms "literate", "semi-lit", etc. because while there is a general feel for what those terms mean, I don't feel like they quite fit what I'm looking for. Outside of one liners, I don't have a hard word minimum or maximum. I simply request that your posts keep your character involved in the story and do your best to get rid of spelling errors/typos.

10. Don't leave us hanging! If you need to leave for an extended period of time (or wish to step out) then please let me know so I can accommodate your absence. More importantly, if you do end up dropping off the fact of the Earth I reserve the right to remove your character and reopen the slot.

11. Do not replicate, plagiarize, or otherwise steal anyone's work!
Everyone in this roleplay worked hard to create their own material and to copy it is to take away from the original work. If you wish to use somebody's character sheet, gfx, etc then ask them for permission! Additionally, should I drop off the face of the Earth (knock on wood), DO NOT reboot this roleplay or use any of its contents (save for your own characters).

And finally, if you have any questions feel free to DM me or post them in the OOC thread as often, a question you have might be shared by five other people. Once we have enough players I will post a link to the Discord server for this roleplay. You aren't obligated to join, but I am generally more available there than on RPG.

Taking place in...
10 posts here • Page 1 of 1
10 posts here • Page 1 of 1
Arcs are bundles of posts that you can organize on your own. They're useful for telling a story that might span long periods of time or space.
There are no arcs in this roleplay.
There are no quests in this roleplay.
Here's the current leaderboard.
There are no groups in this roleplay!
Welcome home, Promethean. Here, you can manage your universe.
Arcs are bundles of posts from any location, allowing you to easily capture sub-plots which might be spread out across multiple locations.
You can create Quests with various rewards, encouraging your players to engage with specific plot lines.
Settings are the backdrop for the characters in your universe, giving meaning and context to their existence. By creating a number of well-written locations, you can organize your universe into areas and regions.
Navigation
While not required, locations can be organized onto a map. More information soon!
There are no groups in this roleplay!
By creating Collectibles, you can reward your players with unique items that accentuate their character sheets.
Once an Item has been created, it can be spawned in the IC using /spawn Item Name (case-sensitive, as usual) — this can be followed with /take Item Name to retrieve the item into the current character's inventory.
Give your Universe life by adding a Mob, which are auto-replenishing NPCs your players can interact with. Useful for some quick hack-and-slash fun!
Mobs can be automated spawns, like rats and bats, or full-on NPCs complete with conversation menus. Use them to enhance your player experience!
Current Mobs
No mobs have been created yet.
Locations where Mobs and Items might appear.
You can schedule events for your players to create notifications and schedule times for everyone to plan around.
Add and remove other people from your Universe.
The Forge
Use your INK to craft new artifacts in The Umbrella Academy: On Stranger Tides. Once created, Items cannot be changed, but they can be bought and sold in the marketplace.
Notable Items
No items have been created yet!
The Market
Buy, sell, and even craft your own items in this universe.
Market Data

Market conditions are unknown. Use caution when trading.

Quick Buy (Items Most Recently Listed for Sale)
None
Discussions
Topics

Replies
Views

Last post
Most recent OOC posts in The Umbrella Academy: On Stranger Tides
There have been no posts in the OOC topic for this roleplay!