Everyday, the media tells us to stay calm. That everything will be fine. They say that everything will be alright, that the human race will survive. However, things are already crumbling away.
They have for twenty years, ever since the United States took over Canada and Mexico, and now slowly taking over South America. Their military got too big, and they jumped at the chance to show it off. The Empire of America is slowly expanding. Europe is falling into Anarchy after the stock market crashed. Riots, lootings, shootings... The only governments that still hold power are Britain, Germany and Russia, though they are slowly falling as well. Terrorist attacks are a part of ever day life. As for Australia, well... No one goes there anymore. Not after the YAN-32 outbreak. It spread to Africa, and people are trying to flee. But they're dying. Dying out fast. Either getting shot by one of the many rebel groups, or dying in a hole from YAN-32. The parts that aren't completely infected are under the rule of the American Empire. Asia is slowly slipping away. Most countries being taken over by rebel groups, or the American Empire.
"Please stay calm." They say. The media is with holding information from us. Telling us we won't fall to America or YAN-32 or get taken over by terrorists. That the Japanese Military isn't in shambles. That we aren't next to be the latest tragedy.
But we know. We've known since the beginning, and even before then. The Underground or 'Chika' has known for years. The Underground, based in Tokyo Japan is a society of hackers, detectives, and other information gathering geniuses from all walks of life. We've known all along but... We cannot stop the world from collapsing. All we can do is try to survive in this world. Try to get the last of humanity safe from the tyranny of the Empire and disease.
Japan is safe, for now. But we know the Empire have set their sights on us. We're going to try to save ourselves from tyanny even if it costs us our lives.
This is Who We Are
Nozomi Shuuya
Nozomi Shuuya || 16 || Female || Information Gatherer || Played by Opossum666
Ige Korekiyo
Ige Korekiyo|| 35 || Male || Janitor || Played by Specmarine
Azuma Korekiyo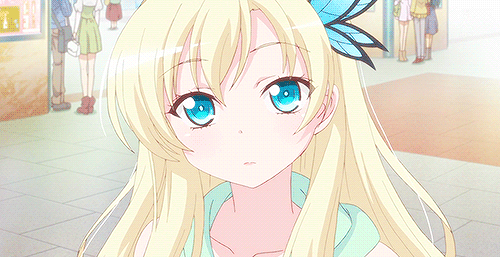 Ige Korekiyo|| 17 || Female || Vigalante || Played by Specmarine
Keiji Ikeda
Keiji Ikeda|| 16 || Male || Student || Played by Fire-Horizon
Profile Code
Code: Select all

[center]
[img]Fontmeme pic[/img]
[img]PIC URL[/img][/center]
[hr][/hr]
[right][img]PIC URL[/img][/right]
[center][b]Name[/b]

[b]Age[/b]

[b]Gender[/b]

[b]Occupation[/b]

[b]Hight[/b]

[b]Weight[/b]

[b]Appearance[/b]

[b]Specialty[/b][/center]
[hr][/hr]
[size=120][i]Five Traits[/i][/size]
[left][img]PIC URL[/img][/left] [color=Green]
[center][b]Likes[/b][/color]
+
+
+
[color=red][b]Dislikes[/b][/color]
-
-
-

[color=orchid][b]Fears[/b][/color]
☠
☠
☠

[b]Personality[/b]
[/center]
[hr][/hr]
[center][b]Bio[/b]

[/center]
[left]◤[/left][right]◥[/right]
[center][img]IMAGE URL[/img][/center][left]◣[/left][right]◢[/right]
[/center]

1. Godmodding. It's not allowed. Characters are not immortal, either.

2. Take your time, make a balanced character.

3. The Leader Position is open, however, they should be at least forty years old.

4. Your character may have just about any occupation outside The Underground. Idol, Janitor, Secretary, CEO, Student, you name it.

5. Your character may be any age, ten or above.

6. Sexual content. Not in the room. Ok thanks.
Taking place in...
0 posts here • Page 1 of 1
0 posts here • Page 1 of 1
Arcs are bundles of posts that you can organize on your own. They're useful for telling a story that might span long periods of time or space.
There are no arcs in this roleplay.
There are no quests in this roleplay.
Here's the current leaderboard.
There are no groups in this roleplay!
Welcome home, Promethean. Here, you can manage your universe.
Arcs are bundles of posts from any location, allowing you to easily capture sub-plots which might be spread out across multiple locations.
You can create Quests with various rewards, encouraging your players to engage with specific plot lines.
Settings are the backdrop for the characters in your universe, giving meaning and context to their existence. By creating a number of well-written locations, you can organize your universe into areas and regions.
Navigation
While not required, locations can be organized onto a map. More information soon!
There are no groups in this roleplay!
By creating Collectibles, you can reward your players with unique items that accentuate their character sheets.
Once an Item has been created, it can be spawned in the IC using /spawn Item Name (case-sensitive, as usual) — this can be followed with /take Item Name to retrieve the item into the current character's inventory.
Give your Universe life by adding a Mob, which are auto-replenishing NPCs your players can interact with. Useful for some quick hack-and-slash fun!
Mobs can be automated spawns, like rats and bats, or full-on NPCs complete with conversation menus. Use them to enhance your player experience!
Current Mobs
No mobs have been created yet.
Locations where Mobs and Items might appear.
You can schedule events for your players to create notifications and schedule times for everyone to plan around.
Add and remove other people from your Universe.
The Forge
Use your INK to craft new artifacts in The Underground || Chika. Once created, Items cannot be changed, but they can be bought and sold in the marketplace.
Notable Items
No items have been created yet!
The Market
Buy, sell, and even craft your own items in this universe.
Market Data

Market conditions are unknown. Use caution when trading.

Quick Buy (Items Most Recently Listed for Sale)
None
Discussions
Most recent OOC posts in The Underground || Chika