Nations
Cybran Nation (New Order)
Cybran Nation (Old Order)
Worlds of Zeus
The Combined Nations of Earth under the single flag of Earthern National Government
Nations of Mars
The Alder
Tui Empire
and many more.
Cybran Nation (Old & New Orders)
The Cybran Nation is a grand nation that spans the Messier 109 (As it is known by humans) with a massive military. The Cybrans seem to believe there will be a grand war, something that would surpass the imagination on scale of ships, sizes and people. But the Nation itself is still gripped in a civil war between two Orders, The Old and The New. The Old Order seems to have been pushed back onto a small number of systems in the outer edges of space, but has started a counter offensive.
Worlds of Zeus
This small collection of worlds that are on the outer rim of the Broker Galaxy are something of a wonder in their own right. They are highly advanced in the terms of technology but have only managed to colonize a small binary solar system.
Earthern National Government
A small world inhabited by a race called the Humans. Finally formed into a single planetary Government, they are currently at war with the Nations of Mars. They have a small number of ships and the Earth is now a massive Biosphere containing all the farming to support the factories that spill Carbon dioxide into the nearby area of space. The places where the people stay are also in space.
Nations of Mars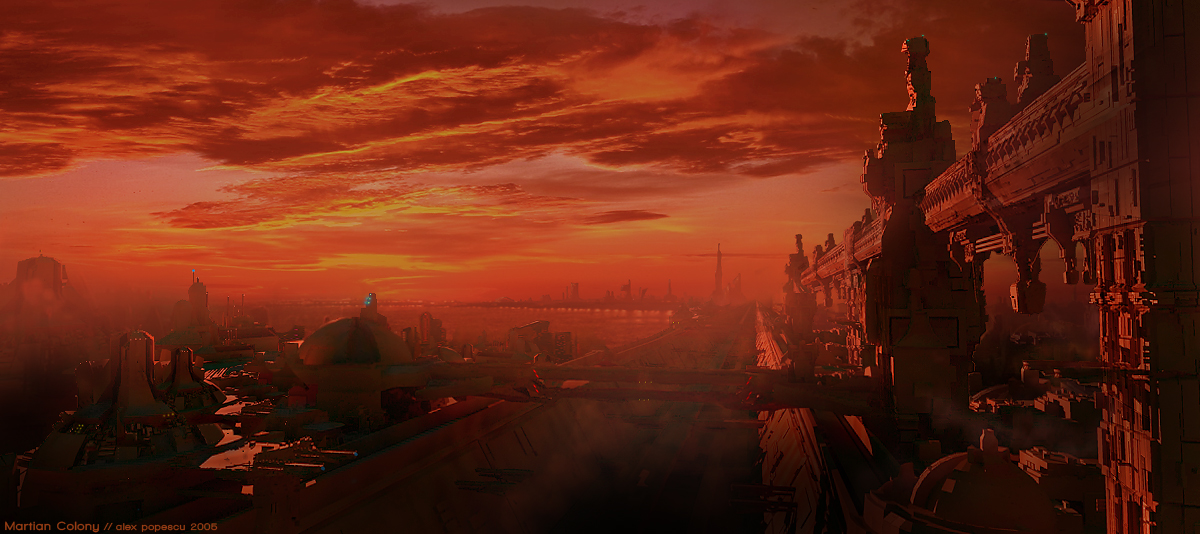 There are many Nations on the planet of Mars, most of which have formed an agreement called the Treaty of Mars, meaning that the Mars nations will unite together to face the common enemy; the Earthern National Government. These cities are made from metal and the planet was nations were created when the first humans arrived to Terraform the planet.
The Alder
The Alder was thought to be dead, but the old Nation lives on in small fleets called Craft Fleets. The move around, trying to find a planet that would suit their needs so they can set up their nation again. They create weaponry from Hias, a mystical element which no other nation can seem to use. They can change light into highly destructive lasers.
Tui Empire
The Tui Empire is a Nation spanning three galaxies, full of exciting worlds. The Military is a major strong point in this nice as it seeks to expand and conquer new Galaxies.
Taking place in...
0 posts here • Page 1 of 1
0 posts here • Page 1 of 1
Arcs are bundles of posts that you can organize on your own. They're useful for telling a story that might span long periods of time or space.
There are no arcs in this roleplay.
There are no quests in this roleplay.
Here's the current leaderboard.
There are no groups in this roleplay!
Welcome home, Promethean. Here, you can manage your universe.
Arcs are bundles of posts from any location, allowing you to easily capture sub-plots which might be spread out across multiple locations.
You can create Quests with various rewards, encouraging your players to engage with specific plot lines.
Settings are the backdrop for the characters in your universe, giving meaning and context to their existence. By creating a number of well-written locations, you can organize your universe into areas and regions.
Navigation
While not required, locations can be organized onto a map. More information soon!
There are no groups in this roleplay!
By creating Collectibles, you can reward your players with unique items that accentuate their character sheets.
Once an Item has been created, it can be spawned in the IC using /spawn Item Name (case-sensitive, as usual) — this can be followed with /take Item Name to retrieve the item into the current character's inventory.
Give your Universe life by adding a Mob, which are auto-replenishing NPCs your players can interact with. Useful for some quick hack-and-slash fun!
Mobs can be automated spawns, like rats and bats, or full-on NPCs complete with conversation menus. Use them to enhance your player experience!
Current Mobs
No mobs have been created yet.
Locations where Mobs and Items might appear.
You can schedule events for your players to create notifications and schedule times for everyone to plan around.
Add and remove other people from your Universe.
The Forge
Use your INK to craft new artifacts in The Universe. Once created, Items cannot be changed, but they can be bought and sold in the marketplace.
Notable Items
No items have been created yet!
The Market
Buy, sell, and even craft your own items in this universe.
Market Data

Market conditions are unknown. Use caution when trading.

Quick Buy (Items Most Recently Listed for Sale)
None
Discussions
Topics

Replies
Views

Last post
Most recent OOC posts in The Universe
This is the auto-generated OOC topic for the roleplay "
The Universe
"
You may edit this first post as you see fit.