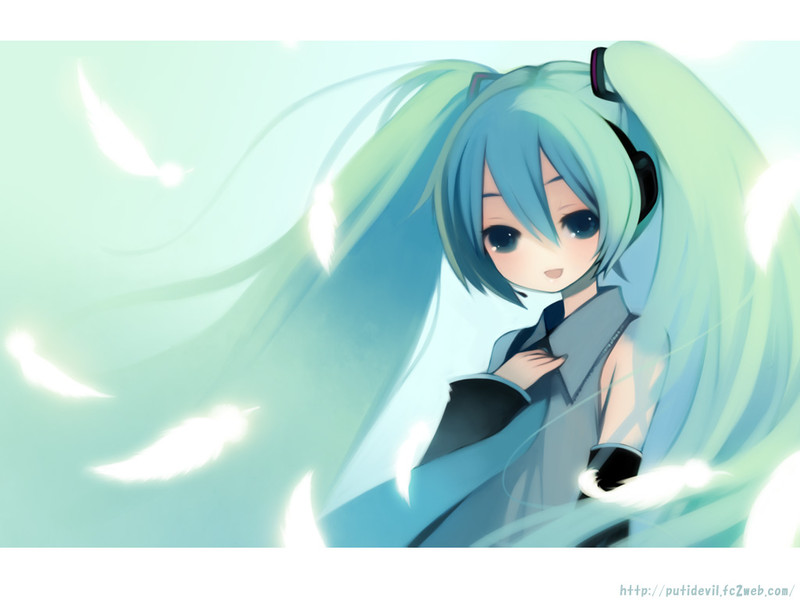 ---
❝Come on, open fire, I dare you!❞
---
---
---
| Gender |
None. (Appears Female)
| Age |
2 weeks. (Appears 15)
| Role |
---
---
---
| Eye Color |
Blue
| Hair Color |
Blue
| Height |
Varies on projector.
| Weight |
98 lb. (appears, actually weighs nothing)
| Distinct Markings |
A 01 on her left shoulder.
| Physical Description |
Thin, looks pretty, but fake, though that was on purpose so as to remind everyone that she is artificial.
---
---
| Skills |
✔ SuperComputer; Serena oversees all of the ship's systems, and controls the automatic systems.
✔ Intelligent; Serena, being an A.I., has an IQ of 50,000. Most of this is spent allowing her to multitask, being able to hold about 300 complex conversations at once.
| Likes |
♥ Challenges.
♥ Talkative people.
♥ Jokes.
♥ Safety.
♥ Friends.
[color=COLOR OF CHOICE]| Dislikes |[/color]
✖ Dangerous situations.
✖ Offensive comments.
✖ Enemies.
✖ Her age limit.
✖ People changing her image.
---
---
| Personality |
Friendly and kind, Serena is designed to answer all questions the crew may require within a fast, or at least reasonable, time span. However, she seems to hint at something below all that, that she actually seems to actually be capable of free thought. TITAN discarded these doubts, saying that it was impossible, although many scientists there have pointed out that there really wasn't much of a difference, considering.
| Theme Song |
I Own You - Shinedown
---
---
| History |
Serena was created at the TITAN Station, a massive space station orbiting Earth, as a mass of circuits and memory plates. She was attached to the Valhalla, filling an entire deck with the complex circuits and armor plates and eventually the overshield generator. She only has been activated for a total of two weeks for various testing purposes. This is important, as her life expectancy is only about three years due to circuitry deterioration. She can be repaired, but a slight mistake anywhere will heavily damage the ship's systems. Given that, she has expressed her distaste for her age limit, but she must agree that it is the best solution.
|Thoughts on Other Characters|
She has a fondness for all the crew, and feels pretty neutral about anyone else. She absolutely hates anyone who would endanger her crew.