---
Dranten
---
"Caedite eos. Novit enim Dominus qui sunt eius" Arnaud Amalric
OVERLAP - KIMEIRU
---
GENERAL INFORMATION

---


Full Name
Dranten

Nickname
Dran, Tenth Mercenary (it's a wordplay with his name and the fact he was a merc)

Age
23-25 (he's not sure either)

Gender
MALE

Sexuality
Yes.

Home
Dranten grew up in a city in one of the neutral territories, where both of his step-parents were more welcome than anywhere else.

Alignment
Dwarven Neutral a.k.a Mercenary, he currently is working for some orcish tribes though, so basically Horde for now.

Race
Duk'Zarist (Dark Ones)
---
---
APPEARANCE
---
Height
He's about 6'9 ft tall. That's why he looks really intimidating.
Weight
Well, 220 lbs, he isn't a skinny boy either.
General Description
Dranten is a really tall man with long hair, usually coming a bit out from underneath his helmet. His whole look is really intimidating, which he uses when he doesn't want to fight and wants to just talk his way out of trouble. Or rather just gloom his way out of trouble. He takes good care of his armor, being made of a substance rarely seen anywhere on this world. He is also left-handed. His skin is slightly greyish, but doesn't have an unnatural vibe to it.
---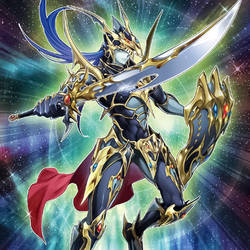 ---
MENTALITY
---
Personality
On the first glance Dranten seems rather broody and aloof, though on a closer look some people may notice that he deeply cares about those who have proven their worth in any way to him. As most of his race, he loves to compete on any possible field, showing that he is stronger, faster, smarter than someone who he seems as strong, fast, smart. This especially applies to his step-brother, Kerpheres, even though they both can't really compete with each other, cause a warrior will be always stronger than a mage and a mage will just do all the magical things better than a warrior. But the rivalry still gives both lots of fun. He can stay rather calm when facing tough opponents, though he might flee if he sees how overwhelming the forces of the enemy might be (he's not suicidal). He admires all sorts of strength, the physical, the mental and the charisma of people he meets.
Likes
[✔] WHAT DO THEY LIKE?
[✔] STRONG PEOPLE
[✔] BEING STRONGER THAN STRONG PEOPLE
[✔] RIVALRY WITH HIS BROTHER
[✔] HIS BROTHER
[✔] HIS MOTHER
Dislikes
[✖] WHAT DON'T THEY LIKE?
[✖] STUPIDITY
[✖] ARROGANCE
[✖] ESPECIALLY STUPIDITY AND ARROGANCE IN ONE PERSON
[✖] DYING
Hobbies/Job
Dranten spends most of his spare time practicing different fighting styles with his sword and shield, especially focusing on developing more chi techniques.
Dreams/Goals
Dranten wants to just become one of the strongest warriors in the world, especially one who possess great chi abilities, a true swordmaster.
---
---
COMBAT
---
Class
CHI SWORDSMAN?
Physical Strengths
Dranten is really strong and resilient, especially when it comes to survivng severe wounds and crawling alone out of the battlefield.
Physical Weaknesses
But he is also really slowed down by his armor and shield, which are made of a rare substance that ressembles metal in structure, but isn't actually metallic, due to the whole races common weakness - strong allergy to metal, which causes them to rather die easily from the touch of metal rather than actual wounds.
Magic Strengths
He usually uses Chi to improve the accuracy and strength of his attacks, trying to get better with the use of his internal energy.
Magic Weaknesses
As a typical Duk'Zarist, he's highly vulnerable to any sorts of light magic effects and he suffers greatly from it.
Weapon Skills
Dranten is really proficient at using his sword and shield, he rarely uses any other weapons.
Protection Type
Dranten usually uses a mid-to heavy armor covering most of his body, with the exception of the face. After facing (lol) death for so many times, he knew that he needed good protection.
---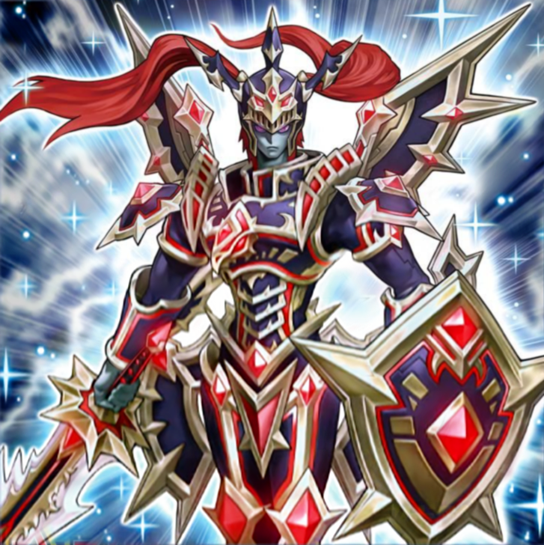 ---
HISTORY
---
The Story so Far
Dranten doesn't remember much of his past from before he was adopted by a rich human merchant, who married a Duk'Zarist, which isn't that common. The pair also adopted his step-brother Kerpheres in approximately the same time. From the very beginning the two boys become rivals and tried to best each other in multiple tasks, like learning, doing all what their family wanted of them or even just climbing up trees. It became clear after few more years have past, that the two weren't on par with their physical nor mental abilities, Dranten growing stronger and tougher, while his brother grew smarter and wiser, preparing to master the arcane. Even though there were that many differences between them, their natural rivalry remained the same, though they never turned their backs on each other in time of trouble.
One day the young warrior grew tired of sitting at home and just left, only letting his brother know that he went on an adventure. He joined the mercenaries called The Iron Eagles working for the Alliance, where his skills were often tested against orcs or trolls or even undeads. There was but one time, when the company met their doom. The Eagles were supposed to protect a stronghold from undead, but were betrayed by their superiors due to their growing power, which let to incredible bloodshed. Dranten can't actually tell how he survived, but the next thing he remembers after he fell unconcious on the battlefield, was a group of mages gather around him, with his brother Kerpheres among them. If his brother didn't save him, Dranten would be probably dead.
Later something similar happened a few times, but this time Dranten usually got away on his own, except the last time. He got saved by an old man, who previosuly knocked him unconcious and took as prisoner. As he learned from listening to his captors allies, the old guy was a legendary monk, taught in the arts of using Chi, schooling young students at a local temple. The next time he saw the old man, he politely asked him to become his master, which really confused other soldiers, but the monk agreed. The monk knew all to well what's the goal of this young man and he admired the determination to learn even from a previous foe. Even though Dranten disagreed to learn the mild fighting style the monk was using, the old man still taught him a thing or two about the use of Chi in combat, which later saved Dranten's life a lot. The young Duk'Zarist needed to practice a lot on his own, knowing that there were rarely fighters like him, using the Chi to increase their fighting style, as it was hard to master those both almost similar yet so different abilities.
Dranten returned home after 5 years, only to learn that his father died few days earlier. His mother and brother were relieved to see the young man alive, but it still couldn't change the mood after the father's death. Shortly after the mother took over the family business, while the two brothers parted their ways, but promising to meet each other more often than once in such a long time.
Relationships
Dranten isn't the guy to flirt with others, basically because he tries to keep his reputation as a dark guy, but mostly because unlike his brother he's really shy and has problems with actually going over and talk to people, even to those who he likes. But he surely would be the type of selfless lover, if anyone would actually want to ask him out (which won't happen due to him being that scary). His step-mother and step-brother are the only family he has and he cares for them deeply.