---
MUGI YUTO
---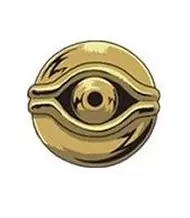 "A true friend never gets in your way unless you happen to be going down." - Arnold H. Glasgow
VOICE - CLOUD
---
GENERAL INFORMATION

---


Full Name
Mugi Yuto

Nickname
Just Mugi for friends.

Age
He is 15, though he looks way more childish.

Gender
MALE

Sexuality
Heterosexual, I guess.

Home
He was born and raised in Fogton. So he probably wants to know more about the world outside of the shop he's working at.

Alignment
For the NEUTRAL!

Race
Human.

D.O.B.
June the 4th.
---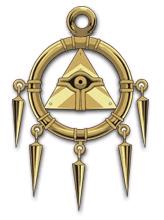 ---
APPEARANCE
---
Height
He's about 5 feet tall.
Weight
He ways around 92 lbs.
Eye colour
His eyes are violet, big and round.
Hair colour
He has beautiful, soft, gravity defying hair that sticks out like the crown of the sun around his head. Duh.
Skin
His skin is quite fair, almost pale.
Accent
He speaks with a foreign accent, though it's hard to tell exactly from which part of the world his actually coming from.
Piercings
Nope.
Tattoos
Not at all.
General Description
Mugi is a really short boy without any particular special traits except of his incredible weird hair, but it seems to be some sort of magical experiment that went wrong. He dresses usually in comfortable clothes, wearing a belt that holds his precious cards.
---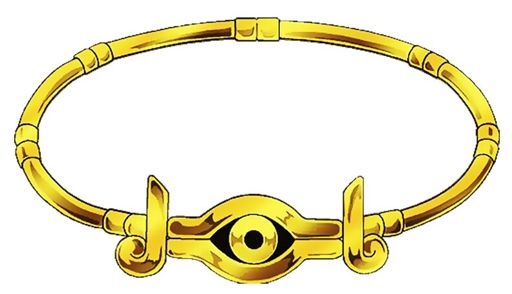 ---
MENTALITY
---
Personality
Mugi is very kind-hearted and usually gets along with most people. It doesn't mean he's a push-over, but he usually tries to solve his problems with diplomacy rather than conflict.He wants to be friends with most people he meets, even if they'd hurt him at the very first meeting.
Likes
[✔] HEROES
[✔] SMALL ANIMALS
[✔] GAMES
[✔] CREATURES HE SUMMONS
Dislikes
[✖] BULLIES
[✖] RACISM/SEXISM/ANY SORT OF PEOPLE BULLYING OTHERS FOR REASONS THEY CAN'T CHANGE
[✖] COLD WEATHER
[✖] BEING SURPRISINGLY HUGGED BY SOMEONE - HE'S NOT A TOY!!!
Fears
Mugi is afraid that he might sometimes cross the line he set for himself a long time ago and will become the person he doesn't want to be.
Hobbies/Job
Mugi loves to help at the shop and play all sorts of games.
Dreams/Goals
Mugi wants to join a group of adventurers and take part in an adventure, also growing stronger and more confident.
---
---
COMBAT
---
Class
He's a Summoner and the focus of his powers are handdrawn cards with pictures of monsters, mages, warriors, etc.
Physical Strengths
Mugi's small posture lets him get into places where taller people might have bigger problems to get in, it also allows him to sneak into places, where he shouldn't get into.
Physical Weaknesses
He's small and weak, let's face it. Not very enduring as well.
Magic Strengths
For an apprentice summoner, he can summon more powerful creatures than he actually should be able too. Also, he sees the creatures that might lurk in people's souls - if he'd learn how to extract them, he might become the most powerful Summoner in the world. He also has a really strong will, so he's not easily influenced by mind magic.
Magic Weaknesses
He's isn't resistant to any sort of magic, except mind reading, domination, mesmerizing and stuff.
Weapon Skills
The cards he's using are quite solid - if he has no choice, he can throw one of them and can even take down someone with a well-performed throw.
Protection Type
He really wears only normal clothes. Though some of the summoned creatures might give him some sort of armour.
---
---
HISTORY
---
Short Version
Mugi doesn't really have a long story - he worked at a shop that was ran by his family for ages, where he also found a magical item - a golden pendant with weird inscriptions on it, and a deck of worn out cards.
Long Version
Mugi always wanted to have friends. He was alone for most of his life, only working at his grandfather's shop with magical thingies. One day, when he was cleaning the back of the shop, he found a weird golden pendant and a deck of worn out cards, depicting some magical creatures. The cards were beautiful, hand-drawn by a true artist, but it was the pendant that caught the boy's attention the most. He put it on without thinking, even though his grandfather warned him that he shouldn't use magical items he's not familiar with. But what has happened could not be undone. Mugi felt a rush of energy flowing through his body and he passed out. Next thing he remembered was his grandfather trying to wake him up. It seems he was unconsciouss only for a moment. But something was odd. He noticed a presence, just inside of his head, strong, influencial. He mentioned it to his grandpa, who immediately told him to not mention it again. But he also started to taught Mugi how to use the cards the boy has found. It seemed that there was something, a family secret, but it was yet to be discovered.
The presence inside to boy grew stronger, but never took an opportunity to take over the boy's body. Or at least so it seemed.
Relationships
Mugi was never in a romantical relationship, his only family are his grandfather and his mother. His grandfather was his teacher when it comes to using the powers of the Summoner.