The Vampire Diaries
The whole story so Far....
Elena Gilbert, a beautiful and popular high school student in the small town of Mystic Falls, Virginia and her friends Bonnie McLough, Matt Donovan, and Caroline
Forbes. Caroline is Elena's old friend and is now her competition. Elena breaks up with her boyfriend and best friend, Matt, who is a football star, when school starts. They were the golden couple; she was blonde and popular, but she felt that there were no fireworks in their relationship, and she wanted more. As their senior year begins, Elena pursues the mysterious new guy in town, Stefan Salvatore. He is staying in Mrs. Flower's old remote boarding house. Stefan rejects Elena's advances, and as the school's most popular girl, she makes up an imaginary boyfriend named "Jean-Claude" who she met over the summer, later explaining to Matt that it was made up; he was the handsome married gardener. Elena also hangs out at the cemetery at her parents' grave site. Stefan's resistance is met with Elena's determination, and she eventually discovers his secret: Stefan is a centuries-old vampire. As Elena and Stefan fall in love, strange attacks begin to happen in the town while a dark and seductive stranger appears to Elena. He is eventually revealed to be Stefan's older brother, Damon. In Renaissance Italy, the brothers both fell in love with a young vampire named Katherine von Swartzchild, who later committed suicide after the two brothers turned against each other. They fought for her love and she decided to choose them both as lovers and exchanged blood with them. Fueled with rage, the brothers killed each other but woke up as vampires. The Awakening ends with Elena seeking out Damon whom she believes to be the prime suspect for Stefan's disappearance after the townspeople begin to suspect the latter to be behind the recent murder of the school's social studies teacher during the Halloween Haunted House, and the strange attacks.
Picking up where everything left off, Elena confronts Damon about Stefan's disappearance. When Elena rejects his romantic advances, he refuses to help her find Stefan. Bonnie, who is believed to have psychic powers, uses magic to track down Stefan. The girls and Matt discover Stefan trapped in a well, close to death. After they rescue him, Elena gives him her blood to speed his recovery. Because of the common belief that he has attacked area residents, Stefan still faces hostility in the town. As Founder's Day approaches, Elena learns that Caroline Forbes has stolen her diary, whose contents can be read as evidence that Stefan is a violent criminal. Bonnie, Meredith and Elena break into Caroline's house to search for the diary but fail to find it. Damon offers to help Elena's cause - if she gives him her blood. Elena initially refuses, but she gives in when Damon threatens to feed off of her little sister, Margaret, instead. Damon and Elena do a blood exchange. Soon after, Elena tells Stefan about the missing diary. Stefan tells Elena that even if Caroline reveals the contents of Elena's diary to the whole town, because of his love for her, he will stay. On Founder's Day, when Caroline prepares to read the diary in public, Elena learns that Damon has switched Elena's diary for Caroline's. Damon accepts Elena's thanks, but his satisfaction turns to anger when he hears about her engagement to Stefan. Aunt Judith is also displeased. Frustrated by their reactions, Elena storms off in her car and soon detects something malevolent about the weather. She tries to cross running water, as she thinks this will keep her safe. As she drives over a bridge, it breaks, and Elena drives into the water. She then drowns and becomes a vampire.
The Plot-A new threat of a vampire has now come to Mistic Falls and has belonged to a long-line family of Vampire hunters who stumble upon Elena and One falls in love with her mistakenly as Damon and Stefan are still fighting for her love,but Klaus has come back to kill and he's not going down easy.
The Roles
Elena Gilbert-Reserved
-Elena is extremely beautiful and drop dead gorgeous and she is every boy's dream. Elena has an "angelic" physical appearance. She has thick, long, straight pale golden hair which is so fair, it almost seems to shimmer in the sunlight, eyes which are the unusual colour of lapis lazuli with flecks of gold (but have also been described to be the colour of violets), and white, pale, creamy skin with light, pink rosy cheeks.
Damon Salvatore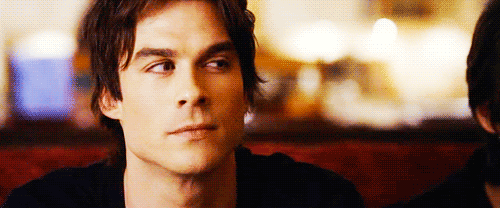 -born October 31st, 1469 in Florence, Italy to Conti Di Giuseppe Salvatore and his unnamed mother. Damon is a 500 immortal who was born during the time of The Renaissance. He, along with Stefan.
Stefan Salvatore
-born on November 5th, 1474 in Florence, Italy to Conti Di Giuseppe Salvatore and his unnamed mother, who died a few years after Stefan's birth. Stefan is a 500 year old immortal born during the time of The Renaissance
Caroline Forbes
-She is described as being attractive in a model-esque way, tall, curvaceous, and bronzed. She has thick, wavy, auburn hair and catlike, slanted, bright green eyes. She frequently wears skimpy clothing that emphasizes her assets and shows off her bronzed complexion.
Klaus
Klaus is a pureblood vampire, one of the 'Old Ones' who has never been a human, and he existed long ago before the pyramids were built. According to him, he fought in the Trojan war and helped cause the downfall of the Roman Empire. In the late 15 century, he lived in a village in Germany, where the people thought that he was the devil himself. Klaus is Nordic in appearance, with electric blue eyes and short, close-cropped, platinum blond hair. He is described as being handsome despite the fact that his features are often contorted in madness. He wears a dusty long tan coat. Personality-wise, Klaus is extremely deranged, and the line between his evil and his madness is very blurry. When pressed, he is deadly too.
Rebeccah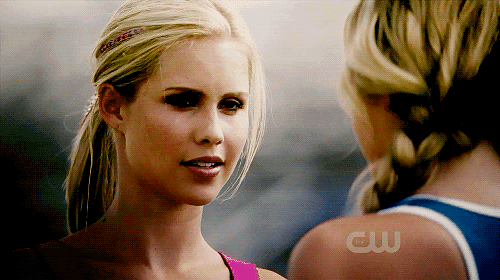 Part of Klaus's family who has taken an important role on helping her brother kill Elena as she despises her so much that she eventually almost kills her but turns out to be katherine.
!!!YOUR OWN CHARACTERS !!!
Taken by ME
OPEN
OPEN
OPEN
( Adding more later )
Taking place in...
There are no characters in this universe yet!
3 posts here • Page 1 of 1
Elena walked through the school as she realized this was going to be the first day back after what happened to her parents. She takes a deep breath in and exhales. "Well here we go."
---
Kai parker says,
" Hi! the phycopath is here! "
---
3 posts here • Page 1 of 1
Arcs are bundles of posts that you can organize on your own. They're useful for telling a story that might span long periods of time or space.
There are no arcs in this roleplay.
There are no quests in this roleplay.
Here's the current leaderboard.
There are no groups in this roleplay!
Welcome home, Promethean. Here, you can manage your universe.
Arcs are bundles of posts from any location, allowing you to easily capture sub-plots which might be spread out across multiple locations.
You can create Quests with various rewards, encouraging your players to engage with specific plot lines.
Settings are the backdrop for the characters in your universe, giving meaning and context to their existence. By creating a number of well-written locations, you can organize your universe into areas and regions.
Navigation
While not required, locations can be organized onto a map. More information soon!
There are no groups in this roleplay!
There are no characters in this universe yet!
By creating Collectibles, you can reward your players with unique items that accentuate their character sheets.
Once an Item has been created, it can be spawned in the IC using /spawn Item Name (case-sensitive, as usual) — this can be followed with /take Item Name to retrieve the item into the current character's inventory.
Give your Universe life by adding a Mob, which are auto-replenishing NPCs your players can interact with. Useful for some quick hack-and-slash fun!
Mobs can be automated spawns, like rats and bats, or full-on NPCs complete with conversation menus. Use them to enhance your player experience!
Current Mobs
No mobs have been created yet.
Locations where Mobs and Items might appear.
You can schedule events for your players to create notifications and schedule times for everyone to plan around.
Add and remove other people from your Universe.
Orphanage
By marking a character as abandoned, you can offer them to your players as pre-made character sheets.
" Don't hurt them. Please, I'll do anything, just don't hurt them."
The Forge
Use your INK to craft new artifacts in The Vampire Diaries : Death Dealer. Once created, Items cannot be changed, but they can be bought and sold in the marketplace.
Notable Items
No items have been created yet!
The Market
Buy, sell, and even craft your own items in this universe.
Market Data

Market conditions are unknown. Use caution when trading.

Quick Buy (Items Most Recently Listed for Sale)
There are no characters in this universe yet!
None
Discussions
Topics

Replies
Views

Last post
Most recent OOC posts in The Vampire Diaries : Death Dealer
I would like elena please.
Are you accepting reservations? :p